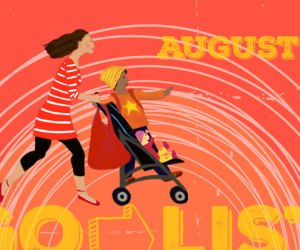 August GoList: Best Things to Do With Houston Kids This Month
Evening Chill at the Houston Zoo - Inner Loop
Fridays and Saturdays all month
Stay late at the Zoo this summer and enjoy special activities, entertainment and more. Each weekend has a unique theme!
Candytopia - West Houston
All Month
Make a sweet escape from the heat inside wacky Candytopia. It disappears from Houston in September, so take the kids while you have a chance! We promise it's unlike anytinng you've experienced.
Mamma Mia! - Cypress
Weekends through Aug. 11, 2019
Catch a performance of the classic "Mamma Mia!" at Lone Star College - Cy-Fair. And ake a day of it - there are lots of kid-friendly things to do in the Cypress area.
Abilities Expo - Inner Loop
Aug. 2-4, 2019
That's right; this expo is dedicated entirely to children and adults with disabilities. There are product demonstrations, games for all to play, food, and fellowship.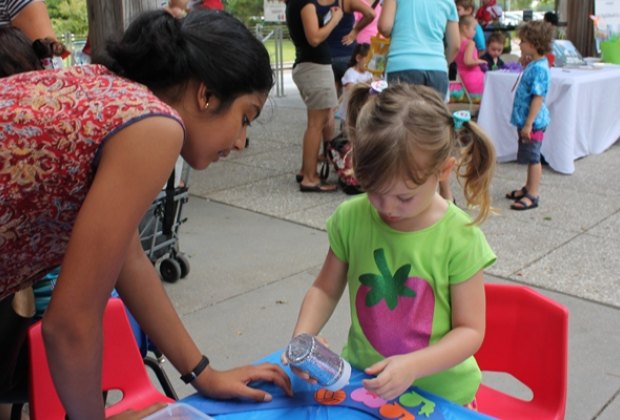 George Hermann's Birthday Party/Photo courtesy Hermann Park

George Hermann's 176th Birthday Party at Hermann Park - Inner Loop
Aug. 6, 2019
Not that you need an excuse to spend time at one of the city's most popular parks, but right here is one big fat reason - a city-wide birthday party! Train rides are just $1.76 for kids, and each guest gets a free piece of cake.
Mandala Sand Painting - Museum District
Aug. 14-18, 2019
Head to the Houston Asia Center and watch Tibetan Buddhist monks from Drepung Loseling Monastery go through the process of constructing a mandala sand painting, which is said to effect healing on the outer, inner, and secret levels of the world.
Related: Sign Up For Our FREE Newsletters With Great Things to Do With Houston Kids

Photo courtesy the AIA Sandcastle Contest
AIA Sandcastle Contest - Galveston
Aug. 24, 2019
Come out and witness the careful crafting of unique sand sculptures. Artists work tirelessly for a solid five-hour stretch to create a sand masterpiece, all in hopes of bringing home the coveted Golden Bucket Award.
And for things to do every day of the week, check out our event calendar, and if you haven't already signed up for our free newsletter (where you'll receive our recent posts and things to do each weekend), subscribe now!