Falmouth, MA with Kids: 30 Things to Do on an Upper Cape Cod Summer Vacation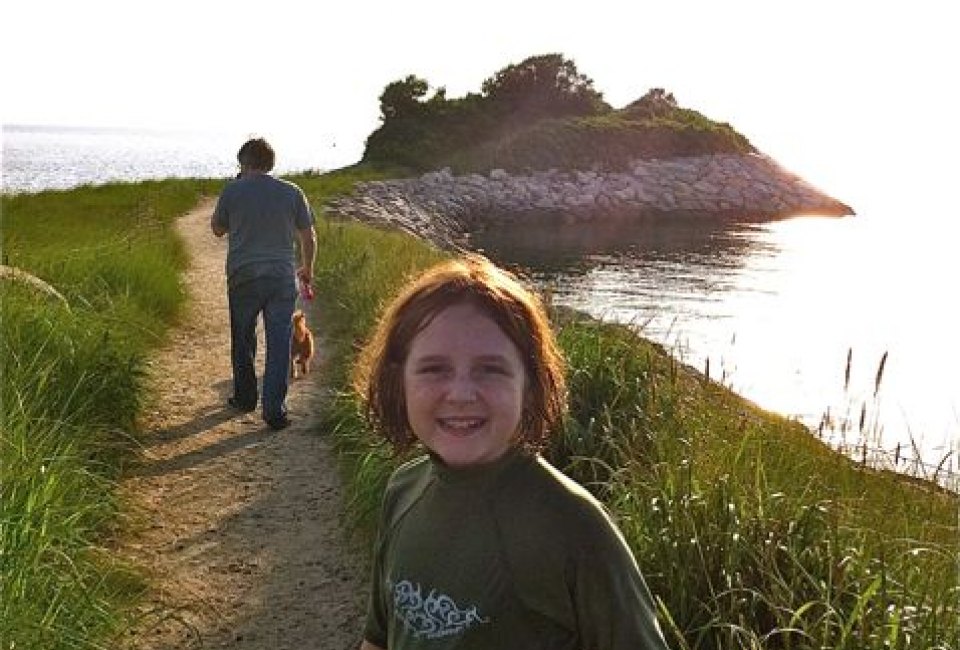 8/1/12
- By
Anna Fader
Cape Cod has long been one of my family's favorite vacation destinations. I've spent many glorious summer days enjoying all the fun of Wellfleet and the surrounding area of the Outer Cape, but until recently I had never explored the Upper Cape area. Interested in seeing how it compared, we spent a few weeks vacationing in Falmouth on Upper Cape Cod.
Although the Upper Cape is a little sleepier than the Outer Cape, there are still plenty of things to do for kids to fill a family vacation. We enjoyed a lot of our Cape Cod favorite activities, like eating ice cream and fried clams and biking along the beach, plus we discovered some new favorites, like the Barnstable County Fair, a great farm where the kids picked blueberries and gathered eggs, and lots of educational maritime activities. It's also where you can grab the ferry to
Martha's Vineyard
, for an easy day trip. While you don't get the giant sandy beaches of the National Seashore, the waters are calmer than on the Outer Cape, which can be good for small children. The town center of Falmouth is cute and has a nice variety of shops while Woods Hole has more of a quaint beach town feel to it. Vacationing on the Upper Cape can be less expensive than the more traditional Outer Cape vacation and I would particularly recommend it for families with younger children who will enjoy all the nature activities, the calm beaches and don't need as many distractions as tweens and teens might. Here are the best things to do with kids in Upper Cape Cod:

Sign up for our free
newsletters.
Mommy Poppins is a family activity website that helps people find things to do with kids.
©
2023
MommyPoppins. All Rights Reserved.
mp-prod4-v4.32.99
Click Here to Sign Up!
i