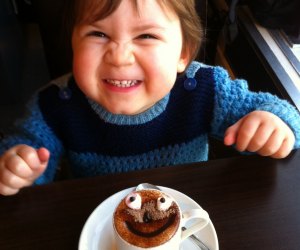 Top Spots for Hot Chocolate in Fairfield County
Cafe Le Rouge - Westport
At owner Aarti's cafe in Westport, Le Rouge hot chocolate is a true luxury, made from fair trade dark chocolate and the freshest ingredients.
Cafe Le Rouge, 190 Main St, Westport, CT 06880 203-293-6106
Deborah Ann's Sweet Shoppe - Ridgefield
In your hunt for delicious cocoa here, be prepared to be distracted! In addition to gourmet cocoa, Deborah Ann's offers ice cream, gorgeous candy displays (a wall of Jelly Bellys!) on-site truffle making, and more. In season, you can also get a mug of hot apple cider. Yum.
Deborah Ann's Sweet Shoppe, 381 Main Street, Ridgefield, CT 06877 (203) 438-0065
Cafe Dolce - Norwalk
When you want your kiddo's hot cocoa with a side of warm pastries and (a beautiful cappuccino for you), visit the inviting, family-run Cafe Dolce in Norwalk.

Cafe Dolce, 345 Main Ave, Norwalk, CT, 06851 (203) 295-8468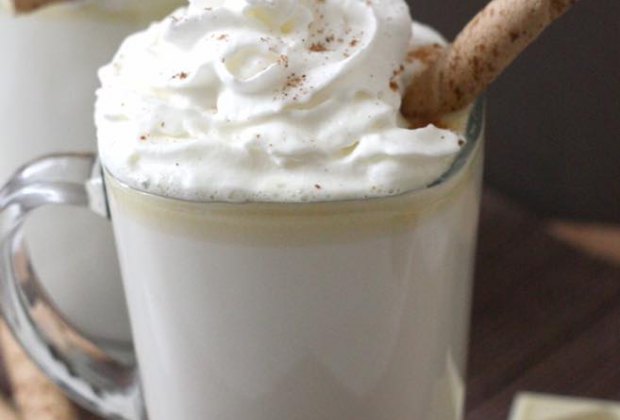 Las Vetas Lounge - Fairfield
There is never any reason NOT to be at the funky, relaxed Las Vetas Lounge in Fairfield, alone or with the kiddos. Their decadent selection of hot chocolates makes it a no-brainer. Ready to try something beyond the norm? Go for the Bonnell's Triple Threat Hot Chocolate (Ghirardelli chocolate with white chocolate syrup, semi-sweet chocolate chips, whipped cream and a cherry). Served with a side of board games and outrageous eye-candy ambience.
Las Vetas Lounge, 27 Unquowa Rd., Fairfield, CT 06824 (203) 255-1958
Isabelle et Vincent - Fairfield
A true French bake shop in the heart of Fairfield, Isabelle et Vincent serves chocolat chaud in the traditional northern French style. Enjoy with a classic pastry.
Isabelle et Vincent, 1903 Post Road, Fairfield (203) 292-8022
After you've stopped in at Castle Hill to enjoy their signature White Chocolate Hot Chocolate or cinnamon spice sipping chocolate, you can take home a decadent handmade organic treat (in nut-free and gluten-free as well). It's a win-win.
Castle Hill Chocolate, 6 Queen Street, Newtown, CT 06470 (203) 270-1199
NEAT Coffee - Darien
This truly original local coffee shop mixes its own dark Askinosie cocoa syrup to create luscious hot chocolate, topped with whipped cream.
NEAT Coffee, 20 Grove St., Darien, CT, 06820 (203) 202-7215
Aux Delices - Greenwich, Westport, Darien
Nothing says luxury in hot chocolate than huge, floating homemade marshmallows. This family-run local chain will customize your hot chocolate flavor with with flavors of cinnamon, peppermint, pumpkin, caramel and more.

Aux Delices
​1035 Post Road East, Westport, CT (203) 557-9600
1075 East Putnam Avenue, Riverside, CT (203) 698-1066
25 Old King's Highway North, Darien, CT (203) 662-1136
3 West Elm Street, Greenwich, CT (203) 622-6644
Photos courtesy of author.