Indoor Swimming Pools around Hartford with Day Passes and Drop-in Family Swim Times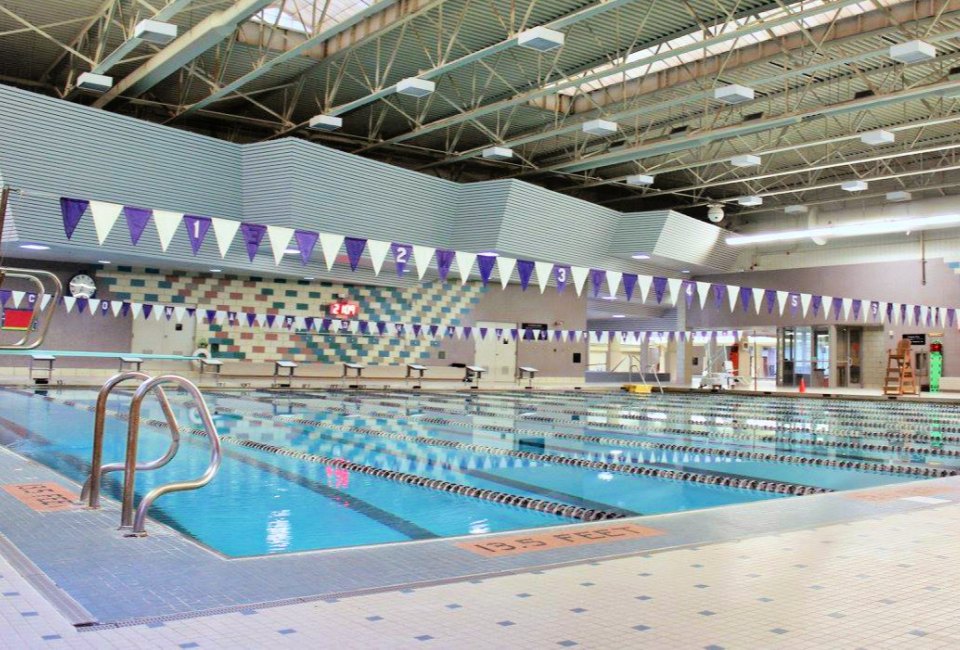 2/14/20
- By
Jennifer Coe
It may be cold outside, but it's always swimming season at these Hartford-area indoor pools. Whether your child is clamoring to splash around or still learning to swim, these pools welcome families with day pass options and drop-in family swim hours.
After you go for a dip, make sure to check out our entire list of things to do indoors in Connecticut. After your swim, spend the day doing one or more of our 45 favorite things to do with kids in Hartford.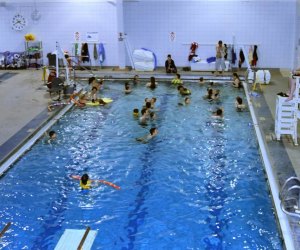 Open swim is available at this Y twice on weekdays and once on weekend days. Photo courtesy of Farmington Valley YMCA
Farmington Valley's Y is a beautiful, modern location chock-full of things to do including swimming. A monthly pool schedule is available online. There is open swim available from 11:45am to 4pm and again from 5:15 to 8:45pm on weekdays and again from 2 to 5:45pm on weekends. All swimmers 12 and under have to have a adult with them. Guest passes for full-center access cost $25 per family, $15 per adult.
Located at the Buena Vista Recreation complex, the open swim pool is available multiple times a day based on swim lesson schedule. The day pass is available at reasonable costs ($6.75 per child, $10 per adult) and will give you access to three pools, a fitness center, and and a fitness studio. Non-residents pay a bit more.
Whether it's for play or structured swimming, the pools at Mandell are a great place to go for a splash. Open swim is available at different times Wednesdays through Saturdays.
The GHS pool schedule changes weekly, so make sure to look here before you drive on down with your kiddos. Recreational swim is on the weekends and sometimes during the week. Daily admission is $5 per child and $8 per adult. You can also purchase a season pass.
EHHS has open swim throughout the year. Hours include daily weekday times every evening. A swim pass costs $5 for non-residents, while East Hartford residents are always free.
Enjoy family swimming night every first Saturday of the month. From 4 to 6pm, family swim at Dennis Malone is Aquatic Center always free for both residents and non-residents. Drop in and take a swim or play with the inflatable toys, sing some karaoke, and play board games! All swimmers must be accompanied by an adult.
Published 2/11/2020

Sign up for our free
newsletters.
Mommy Poppins is a family activity website that helps people find things to do with kids.
©
2023
MommyPoppins. All Rights Reserved.
mp-prod4-v4.32.99
Sign up for the Mommy Poppins Newsletter today!
i