B. F. Clyde's Cider Mill : A Delicious Mystic Steam Powered Autumnal Tradition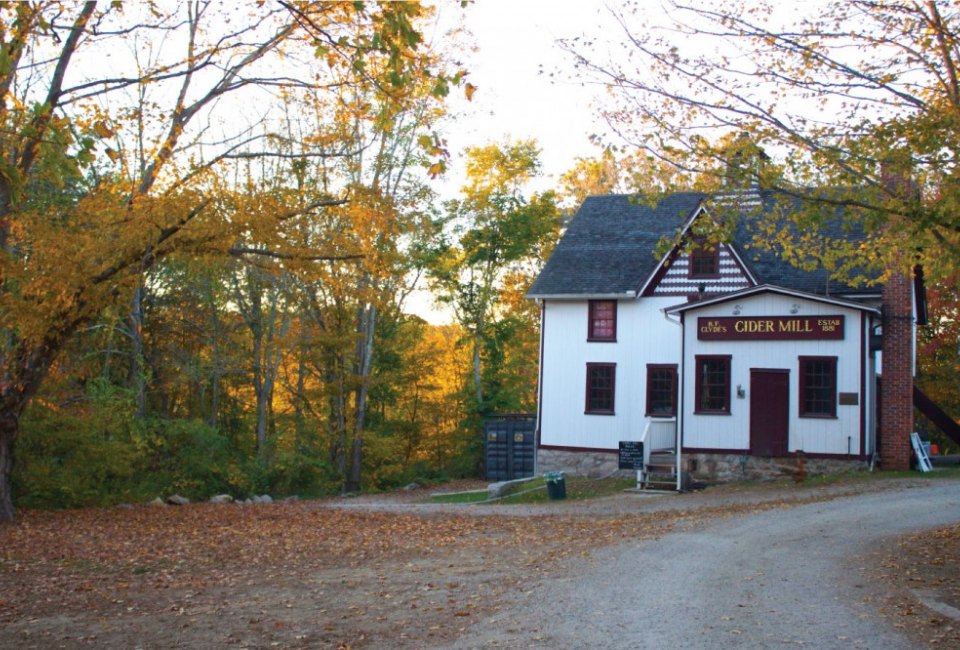 9/11/17
- By
Makayla O'Keefe
Come September, a kaleidoscope of colors begin to creep across the Connecticut hills, sweeping from the North down into valleys that shelter russet-red barns and milky white farmhouses, steepled churches and tidy village greens. Ah, Fall in New England. Give us all of the autumnal traditions from country fairs and harvest festivals to pumpkin carving contests to farm stands piled high with the season's fresh bounty. This season, we are visiting some of our very favorite places to savor the brilliant hues, roadside farms and centuries-old cider mills, like B.F. Clyde's in Mystic.
Mystic County is home to idyllic seaside villages, quaint downtown districts, and plenty of coastal charm. In the height of the season, the population of Mystic swells as visitors from New York to Boston frequent the well-known ship building hub with seemingly endless lines of cars crawling along West Main Street waiting for the Mystic Drawbridge to go back down. Sure, Mystic is picturesque in the summer months with tall ships cruising up and down the river, seaside shacks packed with patrons waiting for their lobster rolls, and vacationers strolling along the promenade with their triple scoops from Mystic Drawbridge Ice Cream. But, then there's fall in Mystic.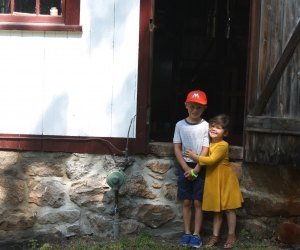 Autumn paints the perfect backdrop when the seascape become speckled with vibrant red, orange, and gold and is met with warming smells of chowder and cinnamon. And autumn marks the opening season of B.F. Clyde's. If you haven't heard of Clyde's, you must add it onto your fall bucket list. It's like a rite of passage here in Connecticut. B. F. Clyde's is the only steam powered cider mill in the U.S. and a National Historic Landmark. The 6th generation family-run mill has been churning out cider just like B.F. Clyde did back in 1881.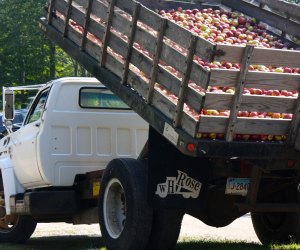 Drawing countless visitors each year, Clyde's is known for their famous handcrafted ciders, served hot, cold, hard, by the gallon or, in a slushee. The mill is opened seven days a week from 9-5pm September through December. The property includes a farm store with a large wrap around porch lined with Adirondack chairs. The farm store is where you can pick up your cider, donuts, pies, breads, and loads of handmade jams, jellies, and sauces. A separate barn serves as a gift shop with old fashioned toys, jewelry, and Clyde's apparel.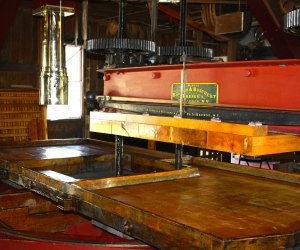 On the weekends, the property will boast vendors set up in tents with artisan jewelry, food, live music, and cider-marking demos held at 11am, 1pm and 3pm. You can also sample tastings of Clyde's incredible apple wines, available for purchase. And yes, there is a bit of a line to set foot inside the farm store, but trust us, that cider is worth every minute.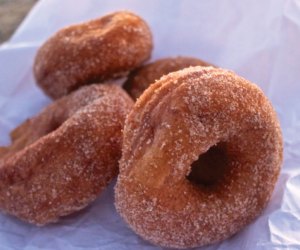 Photo courtesy of My Mystic Weekend
While you're out East, head to the historic Mystic Seaport and enjoy the bustling waterfront village during autumn. This season, the seaport hosts its Annual Antique Vehicle Show with a display of more than 100 authentic pre-1930 cars, trucks, and motorcycles on Sunday, September 24. On Columbus Day Weekend, the seaport hosts its signature Chowder Days event with a variety of chowders and bisques, clam fritters and other seasonal desserts like apple fritters and mulled cider.
Or, visit the beluga whales at the Mystic Aquarium. Sea Scare returns in October with a magical twist: an evil sea witch has descended on Mystic Aquarium and animals and water wizards work to defeat the witch and her spells. It's sure to be fun for the whole family!
And, just a 20 minute drive from Mystic is a fourth-generation family-run farm tucked in the picturesque hills of Gales Ferry. Holmberg Orchards offers pick-your-own apples and a freshly stocked farm market piled high with over 20 varieties of apples, specialty foods and a tempting selection of baked goods. Autumn in Mystic County, there's nothing quite like it.
Cover photo courtesy of My Mystic Weekend
Places featured in this article:

Sign up for our free
newsletters.
Mommy Poppins is a family activity website that helps people find things to do with kids.
©
2023
MommyPoppins. All Rights Reserved.
mp-prod4-v4.32.99
We use cookies and other data collection technologies to provide the best experience for our customers.
Learn More
Sign up for the Mommy Poppins Newsletter today!