Celebrate National Poetry Month with Kids in Boston - Contests, Festival, Workshops and a Walk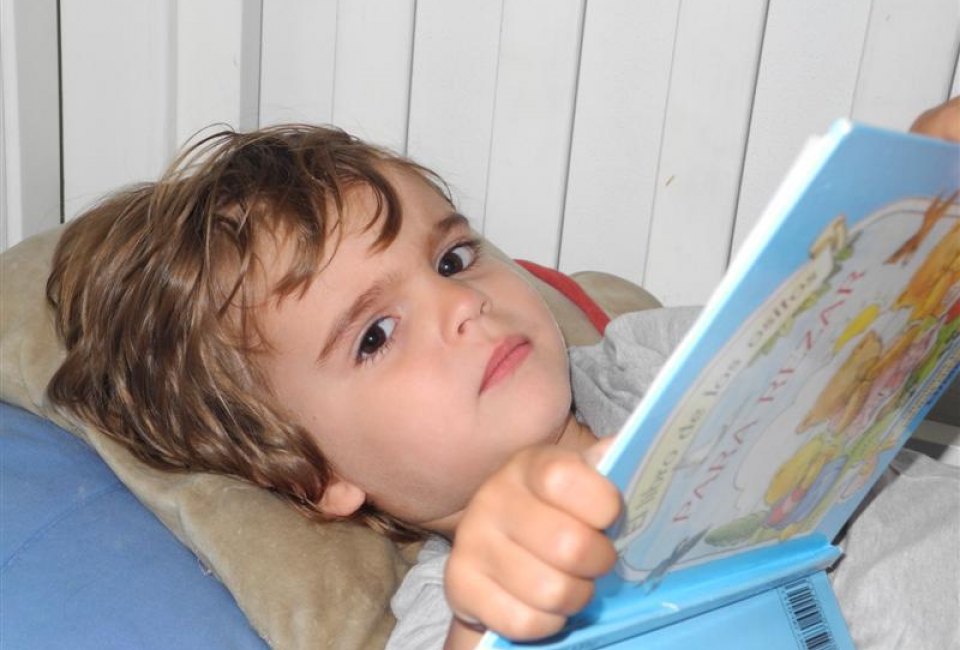 4/4/12
- By
Audrey Trieschman
"Listen my children and you shall hear…" Henry Wadsworth Longfellow
April is National Poetry Month, a celebration of poetry established by the Academy of American Poets in 1996. Kids in the greater Boston area can celebrate with poetry contests, workshops, performances, a festival and an exploratory walk through the woods. Read on for a roundup of all things poetry.
---
"Writing a poem is discovering…" - Robert Frost
WAXING POETIC
Harvard Coop Annual K–8 Poetry Contest
The Contest: The Harvard Coop's annual poetry contest if for children from kindergarten through 8th grade. Poems will be judged in these four grade ranges: K–1, 2–3, 4–5 and 6–8. Three winners in each age group receive gift cards, and their entries will be displayed at The Coop. At 2pm on Saturday, April 28, winners are announced and The Coop hosts an open mic for all contest participants who want to read their poetry. Plus, in appreciation of everyone's efforts, a complete anthology of entries will go on exhibit in the Children s Department.
The Rules: All entries must be received by April 21st and must include the author s name, grade, address and phone number. Drop off entries at the store, email them (with "Poetry Contest in the subject line) to hbooks@bncollege.com, or mail them to: Poetry Contest, The Harvard Coop, 1400 Mass. Ave., Cambridge, MA 02238.
The Children's Book Shop Annual Poetry Contest
The Contest: Throughout the month of April, children in grades kindergarten through 8th grade can submit their original poetry. Winners and honors in each category are announced at the beginning of June, and their poems are displayed in the bookstore window.
The Rules: Submissions are considered in one of five groups: kindergarten; grades 1 & 2; grades 3 & 4; grades 5 & 6; and grades 7 & 8. Only one poem may be submitted per entrant. Please visit the website for submission procedures, which must be followed in order to have your child's poem considered.
---
POETRY IN MOTION
Crabgrass Puppet Theater - haiku, hiphop & hotdogs! - John F Kennedy Presidential Library and Museum, Boston
Tuesday, 4/17
Crabgrass Puppet Theatre weaves favorite children's poems into a seamless tapestry of art and entertainment for all ages. Imagine a symphony composed entirely by the swimming of "The Goldfish"; thrill to the exploits of aerodynamic sausages in "Fearless Flying Hotdogs"; and dance with the "Funky Snowman"! Reservations are required; call or register via the website. FREE
A Kids' Poetry Workshop - The Andover Bookstore, Andover
Saturday 4/21
The author of children's poetry collections In the Sea, On the Farm, and In the Wild visits the Andover Bookstore to teach a poetry-writing workshop. David Elliott shares his considerable skills and his love of language during the workshop. This workshop is geared for children in grades K-5, but of course all are welcome. Free
Family Poetry Festival - Peabody Essex Museum, Salem
Friday 4/20 & Saturday 4/21
The museum partners with the Massachusetts Poetry Festival to celebrate a vibrant weekend of poetry in and around the museum. Family activities include drop-in art activities, special family tours (sign up upon arrival), artist demonstrations and special performances. Free with admission
Midnight Ride Storytelling Program - Paul Revere House, Boston
Tuesday 4/17 & Wednesday 4/18
Find out what really happened on Paul Revere's ride. A short slide program separates the facts from fiction. Then participants don hats and carry props as the retrace Revere's route from his home to the banks of the Charles River. Reservations are required; call for your spots. $4.50
---
POETRY IN NATURE
Thoreau's Path on Brister's Hill,Concord
Well, it may not all be poetry, but if kids look closely, they will be able to find quotes about nature, animals, and the woods by Henry David Thoreau etched in bronze and granite markers all along the one-mile Thoreau's Path trail. Brister's Hill is a few hundred feet from Walden Pond, and was one of Henry David Thoreau's study sites later in his life. While some of the quotes may be above the younger set's heads, they do offer opportunities for discussion and learning.
At the center of the trail is the Reflection Circle, incised granite stones that quote leaders and thinkers whose words echo and extend Thoreau's. It's designed as a place for rest and contemplation - and is also a fine place to stop for a snack. Oh, and be on the lookout for some well-known Dr Seuss quotes on your way.
Easy parking on Walden Street, just off Route 2 in Concord (opposite side of Route 2 from Walden Pond). Recommended time: allow a minimum of one hour.
---
POETRY AT HOME
Need more? Here are some additional ideas to bring poetry into your kids' lives:
Poem in Your Pocket Day (April 26): Select a poem you love during National Poetry Month then carry it with you on Poem In Your Pocket Day, sharing it with friends and family. Each year, parks, bookstores, workplaces, and other venues burst with open readings of poems from pockets.
Take part in a poetry workshop at your local library. Multiple BPL branches host poetry workshops and other events
Have some fun with poetry games and puzzles from Shel Silverstein
Check out iF Poems, a poetry app for kids ages 3 & up
Memorize a poem, recite a poem, and read a book of poetry
"The world is but a canvas to our imaginations…" - Henry David Thoreau
Click Here to Sign Up!