Teaching Kids to be Kind: Great Resources for Boston Parents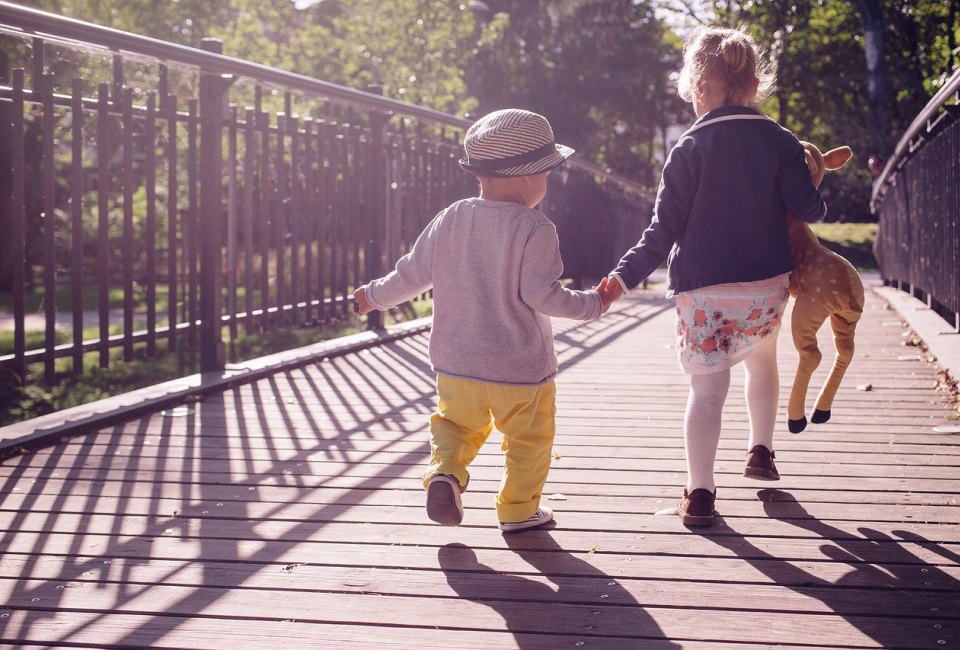 11/3/17
- By
Michelle Curran
Whether your family is inspired by the amazing winners of our Boston Kids Who Really Rock contest or you've just been thinking about teaching your kids ways to be kind, you can start pumping the positive vibes of kindness right now. And you don't have to do it alone. There are a slew of organizations -- local, national and international -- that can help plant the seed that will grow your child into a pint-sized philanthropist. All it really takes is one small act of kindness, of which there are many to choose. Read on to discover how these organizations are hoping to change the world one act of kindness at a time, and how you can get started.
Local Organizations
The Littlest Change
Started by two Amesbury moms, The Littlest Change focuses on encouraging random acts of kindness in the hopes of showing people how small deeds can make big differences. Log on to the website for a list of suggested good deeds and download "Kindness Tags" to include with your acts of kindness to keep up the karma. TLC's Kids Care Program encourages kind acts by kids and then posts pictures of their good deeds in an online gallery.
Spark Kindness
The original mission of Natick-based Spark Kindness was to address the widespread issues of bullying and cyber-bullying in the schools. Today, it has grown into a group that not only seeks to prevent bullying, but also one that promotes kindness and resiliency on a community-wide scale. Founder of the Natick/Metrowest Anti-Bullying Coalition, Spark Kindness offers a parent program series featuring experts that assist parents and youth in making positive choices, and also plays host to Share Your Spark, a town-wide campaign for young students to showcase all the ways even kids can be kind to others. Parents can log on to the Spark Kindness website for a list of resources on kindness, resiliency and bullying prevention; community leaders can visit for information on how to start an Anti-bullying Coalition in their town.
Boston Cares
Boston Cares is the place to go to get connected with a volunteer opportunity that matches your interests and schedule, some suitable for children and families. Boston Cares also partners with generationOn, a global youth service organization, to support kids in connecting with their communities through service. Kids and teens can start their own clubs with friends, at school or through a youth organization, and share their successes online. Log on to the Boston Cares website to learn how your kids can start and register a KidsCare club and begin spreading kindness to those in need.
Aaron's Presents
Founder Leah Okimoto started Andover-based Aaron's Presents in honor of her son, who was born premature and lived only eight days. During that time, he touched the lives of many and his spirit lives on through this nonprofit that offers grants, support and mentorship to kids up through the 8th grade who want to make a positive impact on other people by turning their thoughtful, creative ideas into reality. According to their website, "It is our belief that when children are given the permission, knowledge and resources needed to plan out and execute their ideas, their actions can have a substantive, positive impact on other people in unique ways that are no longer attainable for adolescents and adults." Kids can log onto the website to get inspired by past projects funded by the organization and then apply for a grant to perform their own acts of kindness.
Catching Joy
Co-founded by the winner of our Boston Kids Really Rock contest and his mother, Joy Olaes Surprenant, Catching Joy provides local kids with opportunities to feel the joy of volunteerism and giving.
National and International Organizations
The Random Acts of Kindness Foundation
Browse the The Random Acts of Kindness Foundation website for a huge list of kindness ideas, grouped by category and, for educators, by age group. Then, apply to be a RAKtivist® and particpate in "Kindness Raids" in your community and celebrate World Kindness Day in mid-November.
Sequin of Kindness
The Sequin of Kindness is a blog that features stories of people performing acts of kindness to inspire your own sense of giving. Educators will also find resources to explore kindness and giving in the classroom.
Life Vest Inside
Visit the Life Vest Inside website to learn about the science of kindness, discover some unique kindness ideas, register your own Dance for Kindness Flashmob, purchase AOK (Acts of Kindness) cards and learn how to record a Message of Hope to be played for someone in need.
Kids for Peace
Find out how to sign up your school at Kids for Peace for The Great Kindness Challenge, where, for one week, kids and teachers create a culture of kindness on campus by performing as many acts of kindness as possible. The Great Kindness Challenge is in late January.
---
Photo courtesy of The Littlest Change
Places featured in this article:
---
Aaron's Presents
---
Boston Cares
Click Here to Sign Up!
i