25 Back-to-School Tasks You Didn't Know You Could Pay Someone Else to Do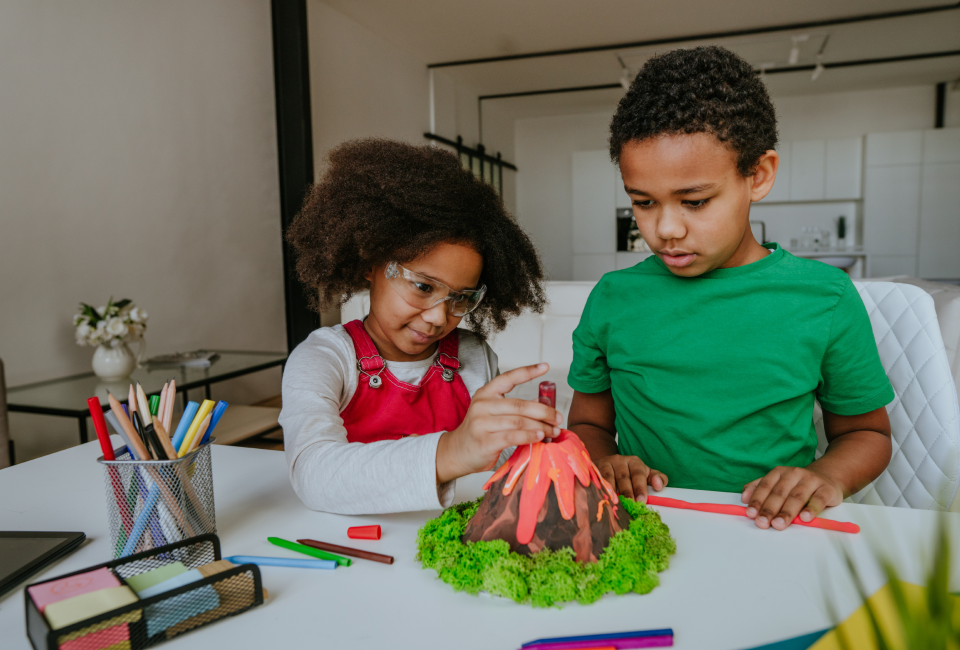 8/24/23
- By
Jessica Laird
Maybe best known for furniture assembly and moving help, for-hire task-tackling service Taskrabbit is also able to take on tons of back-to-school projects you may not have even considered outsourcing–freeing up your time or even just maintaining your sanity. From organizing and storing last year's artwork, to family meal planning, to thoughtfully decorating a dorm room, experienced Taskers can seriously cut down your to-do list and help you get those argument-inducing, potentially-marriage-ending jobs done.
Taskrabbit has been so helpful in managing my seemingly never ending list of errands and projects, but I do find it easy to forget just how many ways the service can lend a hand. That's why I've compiled a list of things you probably didn't know you could hire a Tasker to do this back-to-school season–to remind myself, and all of us, of all the ways we can use Taskrabbit to lighten our loads.
Why hire a Tasker?
As a mom, my to-do list is long and, somehow, I never seem to be able to clear the entire thing. I've used Taskrabbit to tick some of the peskiest errands off my list–especially ones where I feel overwhelmed or don't know where to start–and it's like someone steps in with a magic wand. I just post a job and, before I know it, a Tasker appears with expertise, a price, and a plan. Poof, it's done.
How much does TaskRabbit cost?
Taskers set their own prices, so you can find quite a range. Most tasks cost between $17-$80 per hour, depending on the skills required.
For a limited time, get $10 off your next Tasker with the code NEW10US!
How does TaskRabbit work?
Start by heading to Taskrabbit.com and sharing the details of the task you need a hand with, like the location/s, estimated duration, and other helpful information. Once submitted, you'll be given a list of "Taskers," who can be filtered by availability or rate. When you've found your preferred provider, you can go ahead and book them as early as day-of, plus you can connect by chat to further discuss the project. Also, note that all US Taskers undergo an extensive screening process, including a background check.
25 Things You Can Hire a TaskRabbit To Do
Assemble that daunting IKEA desk you finally got around to ordering.
Pack your teen for college–because that bedroom sure isn't going to pack itself!
Create an organized after school drop zone where your kids can leave shoes, backpacks, jackets, and more when they first get home.
Mount some by-the-bed bookshelves for your brand new reader.
Reorganize the craft corner so that your budding artist can actually find the markers.
Hang a family calendar and whiteboard to help keep everyone organized.
Haul all those overflowing cardboard boxes and duffle bags to your kid's college campus.
Order that unbelievably long list of school supplies.
Organize and safely store old artwork before you have another school year's worth of masterpieces.
Get your kids registered for fall sports and activities.
Shop for back-to-school clothes minus the fitting room meltdowns.
Build a system for the neverending school forms and handouts–an inbox and outbox can make a huge difference!
Take a Tupperware inventory and organize food containers so you're set up for meal-making success.
Set up a designated study space to help take the headache out of homework time.
Decorate your kid's room–because have you seen the Pinterest-worthy arrangements happening these days?
Organize books by color, reading level, or title, making it easy for everyone in the family to find what they're looking for.
Do a closet overhaul–packing up clothes that no longer fit and organizing the rest for easy access.
Clean out the freezer and restock it with quick and easy breakfasts to make mornings bearable.
Deep clean your teen's dorm room before move-in.
Haul all of the clothes, books, and toys you're ready to part with to the nearest donation center.
Make a meal plan–and even pick up groceries or handle food prep to help make sure you really stick to it.
Schedule your kids' doctor appointments, dental cleanings, haircuts, and more.
Assemble a swing set, trampoline, or basketball hoop, so your kids can burn off that afterschool energy before bedtime.
Mount curtains or blinds to ensure your kids' bedrooms are set up for sleep success.
Regularly clean your home, so you've got way more time for homework help, after school activities, and family time.
Hire a Tasker as Soon As Today
If you're ready to start off-loading back-to-school errands and projects, visit Taskrabbit today to post a job and get the help you need–and deserve!
Photo courtesy of Taskrabbit
Click Here to Sign Up!