Best Things to Do in Westchester in January 2022 With Kids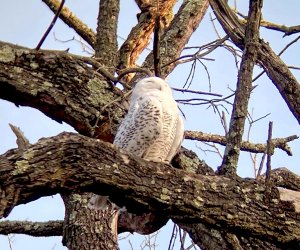 From New Year's Day to MLK weekend and Lunar New Year, January can be a great time for indoor and outdoor activities. Don't miss our favorite kid-friendly events and activities in Westchester and the Hudson Valley this month.
On the heels of a busy holiday season, January brings more chill wintertime fun. No need to hibernate! Early in the month, you can still catch some holiday attractions, including holiday lights and train shows. January 1 is celebrated with a tradition of First Day Hikes, best served with warming hot cocoa. Come mid-January, nature programs embrace the season with bundle-up outdoor STEM fun. Indoor activities expose young audiences to the arts, including stage performances like Jack and the Beanstalk and a dive into some history of rock-'n-roll. Staying home? Bookmark our list of indoor boredom busters.
There's more! So read on and reserve your spots for our top picks for family excursions in and around Westchester. Before we turn the page on 2021, be sure to make your family's fun New Year's Eve plans.
We're adding more events to our Family Activity Calendar every day, so don't forget to check it frequently.
Get all our picks delivered to your inbox by signing up for our newsletters.
Be sure to check with each venue for its COVID guidelines and requirements before heading out to any event, and read more about local public safety protocols here. Some events are getting canceled or postponed at the last minute due to the latest COVID surge, so always confirm details before departing.