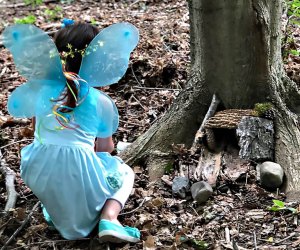 Weekend Fun: Fairy Festival, Fol-de-Rol, Poughkeepsie Pride
If it feels like there's a fair, festival, or carnival every week in June, that's because there is—in fact, often two or three! Summer fun has begun for Westchester and Hudson Valley families, so brace yourself for another happening weekend.
Soak up assorted fun at the Annual Fol-de-Rol County Fair, or be a marine biologist at STEM Sails. If you haven't had enough fair fun, add the Katonah Fire Department Carnival to your list—or mingle with pixies at the Fairy Festival, and wear your favorite wings. Or wear your brightest rainbow to celebrate Pride Month at the three-day, multi-faceted Pride Weekend.
This is just a sampling of the varied events we've rustled up for you on our Event Calendar—check them all out! Consult our June GoList for highlights for the rest of the month, and view our hot-off-the-press roundup of summer festivals to plan through Labor Day. And if you haven't done so already, sign up for our weekly newsletter.