June GoList: Best Things To Do in Westchester and the Hudson Valley with Kids
June ushers in summer, Father's Day, and the end of school, as well as loads of outdoor fun in Westchester and the Hudson Valley. This month, be on the lookout for cultural celebrations, carnivals, campouts, and music and movies under the stars.
The beloved Clearwater's Great Hudson River Revival returns for more inspiring music, environmental activism, food trucks, boating, and amazing activities for kids. On the subject of good causes, the Autism Speaks Westchester/Fairfield Walk continues to serve the community of people on the spectrum with fundraising, consciousness-raising, and camaraderie.
June is a peak time for summer fairs and festivals, among them the annual Ukrainian Heritage Festival, whose added appeal is the cultural immersion. We also love the American Roots Music Festival, a multi-"stage" outdoor performance of feel-good music in a lovely setting. If you're looking for the Children's Earth and Water Festival, note that it will not take place in 2019.
These are just a few of our top picks for June—there's a ton to do! Read on for our favorites for the month and find many more options on our Event Calendar. To stay in the know, sign up for our newsletters and follow us on Facebook!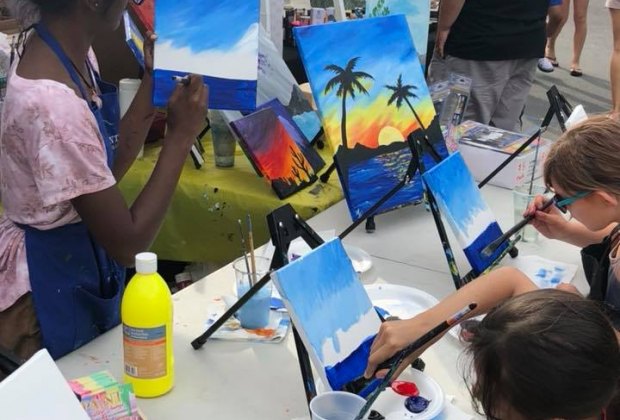 Spend some time painting at the Newburgh Illuminated Festival. Photo courtesy of the festival
Newburgh Illuminated Festival – Newburgh
Saturday, June 1, 2019
This 10-hour affair features 40+ bands on multiple stages, pop-up art, a Colorfest (dress to be covered head to toe in paint–optional!), some 100 Hudson Valley food and craft vendors, children's activities, and more.
Family Camping – Cross River
Saturday, June 1 – Sunday, June 2, 2019
New to camping? This event allows newbies the chance to be oriented to camping with assistance from staff in terms of tent-pitching and building a fire. Some organized activities are also provided.
STEM Sails – Mamaroneck
Saturday, June 1; Friday, June 7; and Saturday, June 8, 2019
What better way to study aquatic life than on a boat? Bring your sea legs and set your course for scientific study of the Long Island Sound and its inhabitants.
Autism Speaks Westchester/Fairfield Walk – White Plains
Sunday, June 2, 2019
With so many kids on the autism spectrum, this caught our attention. The annual walk-a-thon raises money and awareness for autism research and treatment. Walkers are encouraged to raise funds in support of the cause.
Fol de Rol County Fair – Armonk
Thursday, June 6 – Sunday, June 9, 2019
This county fair features not only carnival rides, games, and food, but also craft vendors, pet shows, music, and more.
Festa Italiana – West Harrison
Friday, June 7 – Sunday, June 9, 2019
Celebrate Italian culture all weekend long with classic cuisine, food, and music, along with children's activities and games. Admission is FREE.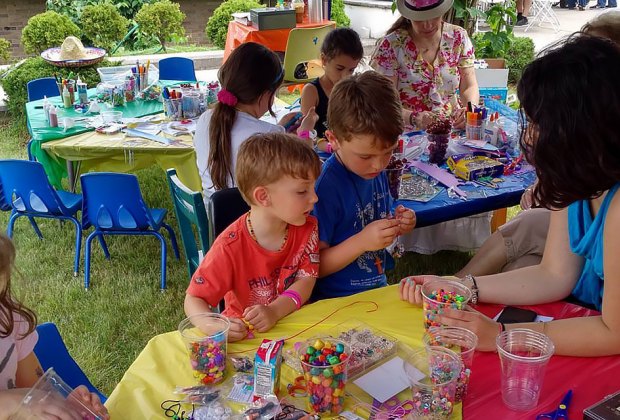 It's not just food at the Greek Food Festival, kids have plenty of activities to choose from. Photo courtsy of the festival
Greek Food Festival – Yonkers
Friday, June 7 – Sunday, June 9, 2019
For a Greek theme, indulge in this cultural festival with food, music, and dancing, all transporting you to the Mediterranean. Other highlights include rides, games, and kids' activities.
Special Olympics Summer Games - Poughkeepsie
Friday, June 14 – Saturday, June 15, 2019
Don't be misled into thinking that the Special Olympics is anything less than special. Formidable athletes compete in various sports--volleyball, swimming, gymnastics, tennis, and more--despite impediments. Some 1500 athletes and coaches travel from throughout the state. FREE

Enjoy music, dancing, food, and more at the Ukrainian Heritage Festival in Yonkers. Photo courtesy of the festival
Yonkers Ukrainian Heritage Festival – Yonkers
Friday, June 14 – Sunday, June 16, 2019
The cultural immersion is the primary reason not to miss this festival; the food and carnival attractions don't hurt, either!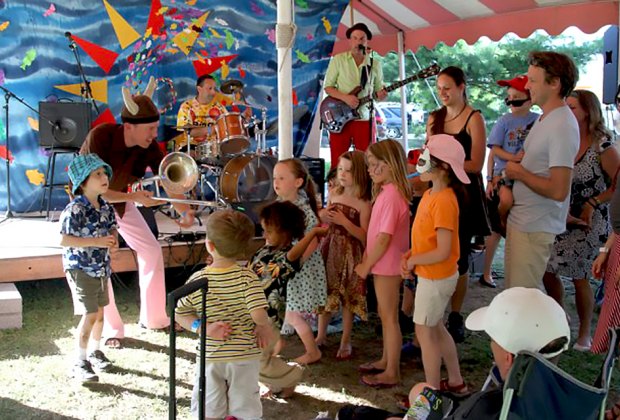 There's no shortage of family-friendly music at Clearwater. Photo courtesy of Jim, the Photographer via Flickr
Clearwater's Great Hudson River Revival – Croton-on-Hudson
Saturday, June 15 – Sunday, June 16, 2019
Inspired by Pete Seeger's desire to clean up the Hudson River more 40 years ago, this environmental/music festival features two days of music, dance, storytelling, and family-oriented programming on seven stages, as well as a slew of other attractions for all ages. Proceeds support efforts concerning environmental justice.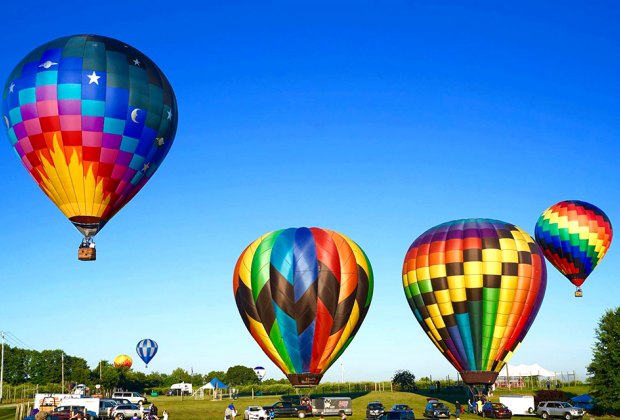 Enjoy balloons, fireworks, and plenty of family-friendly entertainment at the Empire State Hot-Air Balloon Festival. Photo courtesy of the festival
Empire State Hot-Air Balloon Festival – Poughquag
Friday, June 21 – Sunday, June 23, 2019
In addition to dawn and dusk balloon launches, this colorful festival features fireworks (Friday and Saturday), balloon glows, and family-friendly entertainment. View balloon inflation and ascension into a rainbow aloft in the sky. Balloon rides available throughout the day.
American Roots Music Festival – Katonah
Saturday, June 22, 2019
Whether you go the traditional route of assigned seats under the big tent or opt to hear the concert while enjoying a picnic on the grounds, you can't go wrong with this day- and evening-long lineup of quality performances, along with the added allure of kids' activities, food for purchase, and a beautiful setting.
Yorktown Heights Fireman's Carnival and Parade – Yorktown Heights
Wednesday, June 26, 2019 – Sunday, June 30, 2019
Enjoy a parade, fair food, midway games and rides for all ages, from whimsical kiddie rides to thrill rides, while showing support for Yorktown Heights' century-plus-old, all-volunteer fire company.
International Mud Day – Cornwall
Saturday, June 29, 2019
Celebrate Mud Day with pies, pools, art, and slides—all of the mud variety! Dress for mess.
There's plenty more where that came from in our Event Calendar—and our weekly newsletters deliver all the latest news and events right to your inbox!
All photos courtesy of the venue unless otherwise noted.