Thanksgiving Day Weekend 2022 in Westchester: Turkey Trots, Holiday Lights & Legoland Bricktacular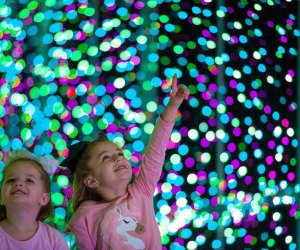 Looking for the best things to do in Westchester and the Hudson Valley this Thanksgiving Day weekend? Here are some family-friendly events and activities to add to your list for this weekend.
Thanksgiving is upon us and kicks off the holiday season in Westchester. With the four-day Thanksgiving weekend ahead, there are plenty of great things to do in Westchester. If you want to get some exercise with your family before the big feast, check out one of the local turkey trots scheduled for Thanksgiving day. We're anticipating several holiday events launching this weekend, including the first Holiday Bricktacular at Legoland New York, the annual Winter Wonderland Drive-Thru, and Frosty Fest. Frosty Day, returns to Amonk and features a town-wide celebration of its native son. Rye's Mistletoe Magic is another great destination to enjoy small-town holiday spirit.
Looking for more holiday options? Browse our Westchester Kids Guide to Christmas and the Holidays, which is full of our top picks for holiday events, Christmas activities, and season-long things to do, including a review of American Christmas and its Santa's Village in Mount Vernon. You can even find out where to jump-start your holiday shopping at these local holiday fairs and craft markets or book a Polar Express train ride.
More Things To Do in Westchester and the Hudson Valley this Week with Kids