Best Thanksgiving Movies for Kids and the Whole Family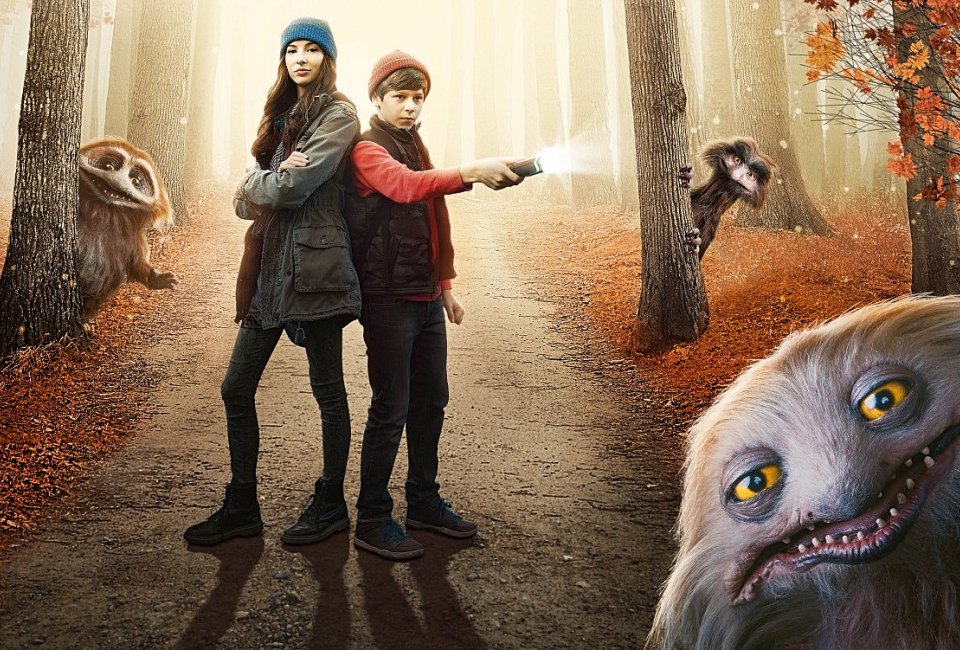 11/8/22
- By
Gina Massaro
Watching Thanksgiving movies is part of many families' Thanksgiving traditions, much like watching football or the Macy's Thanksgiving Day Parade. And gone are the days of having to gobble up Thanksgiving dinner by a certain time to catch whatever special is airing on network TV. With so many streaming platforms, there are a variety of Thanksgiving movies for kids and families to watch at any time.
Whether it's an animated Thanksgiving special, a family-friendly football film, or even a holiday classic to get everyone in a festive mood, here are 20 of the best Thanksgiving movies and specials for kids and families. For even more Thanksgiving fun—including hilarious Thanksgiving jokes and fun Thanksgiving crafts, games, and activities—check out our Thanksgiving Activities Guide for Families.

You can't go wrong with a Charlie Brown holiday special. Photo courtesy of Charles M. Schulz Creative Productions
Best Thanksgiving Specials and Thanksgiving Movies for Kids
This TV special starts with the classic football gag between Lucy and Charlie Brown, when Lucy says she'll hold a football for Charlie to kick and then pulls it away. Then Charlie unexpectedly ends up hosting Thanksgiving and prepares to have his friends over. Linus recounts the first Thanksgiving as they get ready for their own.
In this animated movie, Owen Wilson and Woody Harrelson voice two turkeys who time-travel to the past in order to prevent turkeys from being eaten on Thanksgiving. It's one of those Thanksgiving movies that will have everyone in stitches.
In this cartoon, Garfield's vet puts him on a diet right before Thanksgiving—and Jon invites her to Thanksgiving dinner. An exasperated Garfield does all he can to get to the food before he can convince her that he doesn't need to be on the diet.
There are three sections to this animated special about the seasons, with the second one being a Thanksgiving episode. In it, Pooh and Piglet go on an adventure to find special items for their Thanksgiving feast.
RELATED: 100 Best Kids' TV Shows of All Time

Say, "What's up, Doc?" to A Looney Tunes Thanksgiving. Photo courtesy of Warner Brothers
This Thanksgiving special includes two hilarious episodes. The first, Bugs Bunny's Thanksgiving Diet, features Bugs as the head of a diet clinic that specializes in weighty Thanksgiving matters. The second, Daffy Duck's Thanks-for-giving Special, follows Daffy as his thoughts turn to what is nearest and dearest to him—himself!
In this episode that first aired in 2017, Big Bird, Elmo, Rosita, and the rest of the neighborhood gather to celebrate Thanksgiving.
This animated special, which first aired in 1980, focuses on being good to the planet, being thankful for what you have, and not being greedy. It inspired the book The Berenstain Bears' Thanksgiving.
RELATED: 100 Kids' Books Every Child Should Read Before They Grow Up

An Old Fashioned Thanksgiving is based on a short story by Louisa May Alcott. Photo courtesy of Muse Entertainment
Best Thanksgiving Movies for the Family
After a difficult year living on the farm, a widowed mother can't afford to buy a turkey for herself and her three children. Her oldest daughter appeals to her estranged wealthy grandmother, who—much to her daughter's dismay—shows up at the farm to help.
Jim Henson originally wrote the script for this film in 1968, but it went un-produced until 2015. In it, a family investigates a local legend about a mysterious monster called the howling hoodoo. With Jim Henson's name attached, you can expect to see some cool creatures.
Originally airing on the Hallmark Channel, this movie shows a busy lawyer what life could be like if she slowed down and appreciated things more. But just as she's getting used to her new life, she is returned to her real one—leading her to reflect on what she should really be thankful for in life.
RELATED: 50 Best Kids' Movies for Family Movie Night

The Game Plan is the perfect football movie for the whole family. Photo courtesy of Walt Disney Pictures
Football Movies for the Family to Watch on Thanksgiving
Sometimes the best Thanksgiving movies aren't about the holiday at all, but about everyone's favorite sport to watch on Thanksgiving—football. Dwayne "The Rock" Johnson and a young Madison Pettis star in this funny and heartwarming football movie about a quarterback who discovers he has an 8-year-old daughter.
In this film based on a true story, Mark Wahlberg plays a laid-off teacher who goes to open tryouts for the Philadelphia Eagles—and is recruited to the team.
This 1994 comedy follows two brothers coaching rival peewee football teams—one of them an elite team, the other a group of misfits.
This is the second movie in the Air Bud series about a golden retriever named Buddy. Buddy has serious basketball skills in the first film, but in this movie he plays football.
Girl football fans and players will really love this movie. Keke Palmer plays Jasmine Plummer, a teenager who becomes the quarterback for a football team.
The community rallies behind Marshall University and their football team after a tragically fatal plane crash kills the team and its coaching staff. While the movie starts off sad, it's a heartwarming tale of banding together in the wake of tragedy.
RELATED: Best Kids' Christmas Movies to Watch This Holiday Season

Home Alone just never gets old. Movie still courtesy of The Everett Collection, 20th Century Fox
Holiday Classics That Air on Thanksgiving
There's a reason Home Alone is a childhood favorite for so many. An 8-year-old boy named Kevin (played by Macaulay Culkin) is accidentally left home alone while his family goes on a holiday vacation. When two burglars (Joe Pesci and Daniel Stern) attempt to rob his home, Kevin sets up a series of elaborate booby traps to foil their plan—and hilarity ensues. Kevin's zany antics will have the whole family laughing.
This black-and-white,1934 Laurel and Hardy classic features nursery-rhyme characters like the old woman in the shoe, Bo Peep, and Mother Goose.
Like March of the Wooden Soldiers, this 1961 Disney movie musical is based on Victor Herbert's operetta Babes in Toyland. The Disney version veers from the original source material. It was a staple airing on Thanksgiving in the 90s.
There are two versions of this classic film about a little girl named Susan and her divorced mother—the 1947 original starring Natalie Wood as Susan and the 1994 remake starring Mara Wilson. When the mother hires a nice old man to play Santa Claus at a department store, he claims to be the real Santa—and Susan and a lawyer help him prove it in court.
This article contains some affiliate links, which means we might earn a small commission if you make a purchase. There is no extra cost to the reader. We only recommend products and services that we have personally used or have thoroughly researched.