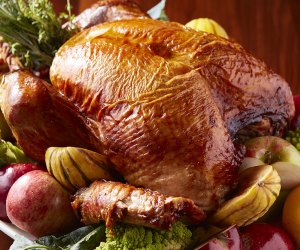 8 Spots Offering Thanksgiving Dinner Takeout in Westchester
If you don't want to deal with making a multi-course feast for Thanksgiving, consider this: Lots of restaurants in Westchester are offering Thanksgiving dinner takeout with all your favorite fixings. Plus, there are plenty of area bakeries offering delicious pies, cakes, and other treats for pick up or delivery as well.
Here, we've rounded up eight restaurants offering everything from turkey to stuffing and even options for non-turkey lovers. We've noted order-by dates when available, but be sure to call ahead to make sure you get yours in on time.
Find more ways to celebrate all month long in our roundup of the best family-friendly happenings in Westchester and nearby this November, and bookmark our continually updated Event Calendar for more fun options.
For the past 27 years, the City Limits Diner in White Plains has offered full Thanksgiving dinners to-go. This year, its menu features not only the turkey but all the traditional fixings: mashed potatoes, candied yams, cornbread, and sausage stuffing, spiced pumpkin pie, and more. The feast feeds up to 12 people and must be ordered by Sunday, November 15. Orders can be picked up starting at 11am on Thanksgiving, Thursday, November 26. Just want dessert? You can also pre-order a range of desserts, like Chocolate Mousse Torte and Pecan & Wild Turkey Bourbon Pie; the same order deadline applies.
Along with a sit-down menu at La Panetière in Rye—it's open noon-8pm—the French restaurant offers Thanksgiving dinner takeout, priced per person. While its menu is still being finalized, it plans to offer turkey, along with cream of butternut squash soup, succotash of Pacific prawns in corn sauce, plus three tasting-sized desserts. A kids menu is also being developed for the holiday.
Turkey is just one of the options to choose from on this year's Thanksgiving menu—you'll also find grilled salmon and duck under Ruffled Feathers' "essentials." But that's not all: You can pick from soups and kid-friendly sides, like carrot-ginger soup, mashed sweet potatoes, sautéed broccoli with garlic, as well as pies and more. Orders have to be in by Friday, November 20.
If turkey is not your—or your kids'—thing, Hudson Social is serving a different bird. Its rotisserie chicken menu includes a whole bird, with up to three different sides, like garlic mashed potatoes, roasted Brussels sprouts, and roasted cauliflower. Plus, you can include additional sides, as well as its "kitchen sink" cookies. If you prefer a more traditional Thanksgiving dinner, Hudson Social has a menu for that, too.
RELATED: Macy's Thanksgiving Day Parade Faces Big Changes in 2020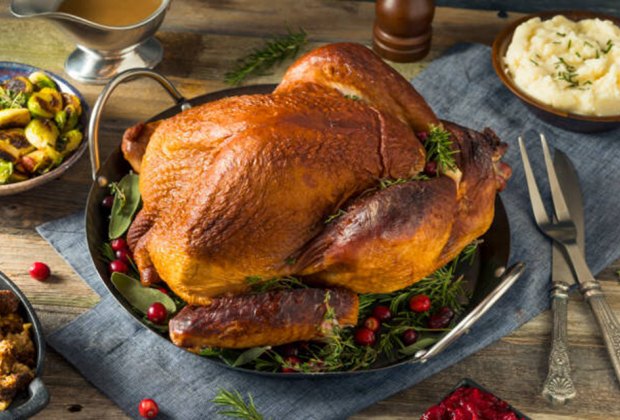 Celebrate Thanksgiving with a takeout dinner from The Barn at Bedford Post Inn.
Chefs Roxanne Spruance and Luke Deardurff write, "We are here to make your holiday special and EASY this year! Don't we deserve this after everything in 2020?!" We couldn't agree more. You can pre-order a full Thanksgiving feast, with everything from free-range turkey to gravy, and a selection of six or 12 different sides (depending on the package), like butternut squash soup, creamed kale gratin, and mac and cheese casserole and dessert—plus, you can even add on wine pairings. "The turkeys will be meticulously prepped by our culinary team. They will come to you brined, trussed, stuffed with aromatics, and be ready to roast (pan, instructions, and thermometer included!)," the chefs write, while the sides and other dishes are already done. Packages are designed for groups of 6 to 8 or 12 to 16 and are available for pick up.
This Larchmont spot has a long list of choices for Thanksgiving. Among them: Appetizers like baked brie or an Italian antipasto platter, salads, sides, like green beans, cornbread stuffing, baked mac and cheese, different sauces, and main options—whether you want to stick with the traditional turkey or go with ham or beef tenderloin. It has a six different pie options, too.
Galloway's pies are a Thanksgiving tradition for many in Westchester, and this year you'll find lots of favorites, from apple, pumpkin, and pecan to banana cream and chocolate cream, among others. Just note that the menu is limited for Thanksgiving, and there's no pre-ordering; snag your picks on Thanksgiving eve or turkey day itself.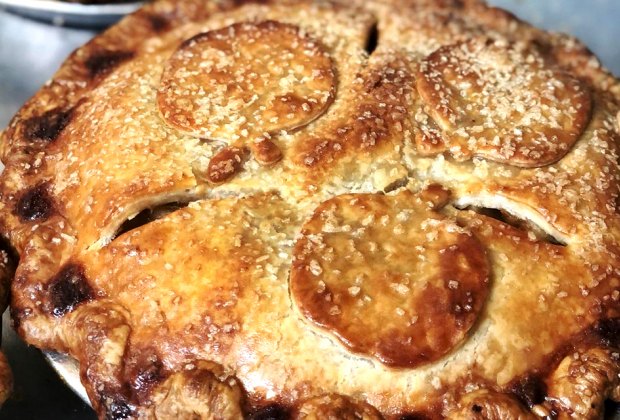 Finish off Thanksgiving dinner with a pie or a variety of other desserts from Martine's Fine Bake Shoppe.
Here's an extra-special treat: This lower Westchester bakery is delivering all pre-ordered Thanksgiving desserts. And there's plenty to choose from, whether you want pumpkin pie, key-lime tart, pecan pie, tiramisu, Nutella babka, or savory items like quiche and buttermilk biscuits. Check its website for the list of delivery locations or stop by to place an order. All orders must be in by Thursday, November 19.
All photos courtesy of the restaurants/shops