Online Robotics Camp
Young Gates - Kids Online Personalized Classes

Artificial Intelligence with Scratch Online Camp
Young Gates - Kids Online Personalized Classes

Spark Math: Free Trial Class
Virtual
Sign up for our free newsletters.
Day Trip to Saugerties: Lighthouse Picnic, Mini Golf & More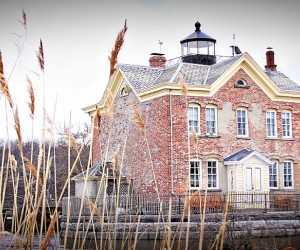 9/11/13
- By
Sandy
Looking for a day adventure that will be great fun for the entire family? How about exploring a lighthouse and then continuing on to have some fun at mini golf! A day trip to Saugerties, NY, has something for everyone. With fresh air, fishing, exploring and then some family-friendly game time, it is sure to be a day full of memories and laughter.
Saugerties is about an hour and a half from central Westchester. I have visited several times with my family and there are always new things to explore every time we go! Read on for what to do and where to go in this charming town.
My family usually starts off packing a picnic lunch and heading to Saugerties Lighthouse. The lighthouse sits on 17 acres of wooded land and tidal wetlands. There is a very easy half mile trail that leads to the lighthouse decks. Groomed paths and boardwalks are an easy walk for even the littlest feet. Halfway along your walk the path forks to the left. Here you will find a nice area to picnic right on the river. Be sure to pack a picnic blanket as there are no picnic tables. My kids love this spot because it is a sandy beach where you can get close to the water. We brought sand toys and took some time to make castles. You could also bring rain boots or water shoes so the kids can get into the water and have even more fun discovering. If you have little fishermen, you may want to bring the poles and some bait. My son loves this fishing spot and says it is so cool to fish where he can see a lighthouse! This area is carry in, carry out so be sure to keep track of your trash.
Continuing to the end of the trail you reach the lighthouse. The tower was established in 1835 and stands 46 feet tall. Visitors can walk right up to the base and explore all the way around on the attached decks. If you want to take a peek inside, tours are available on Sundays through Labor Day from noon-3pm. The suggested donation is $5 for adults and $3 for children. There are benches and tables on the decks and some wonderful treasures to explore around the tower. The one thing you do need to plan for is the changing tides. Check out the tide table because at high tide the end of the path near the lighthouse is not passable. You will want to plan your trip around low tide times to take full advantage of exploring at the lighthouse. Bring along a great book about lighthouses or foghorns and enjoy storytime on the benches. My kids love visiting at low tide so they can take the steps down to the beach from the lighthouse deck and write their names in the sand!
The outside public areas of the lighthouse are open from sunrise to sunset. The lighthouse keeper does live on premises so please do not attempt to enter unless you are with a guided tour. Additionally the light is a Bed and Breakfast and overnight guests are welcome with reservations. A nice parking area past the Coast Guard Station and adjacent to the trailhead is available to you for no fee.
After you have finished your lighthouse adventure you may want to take the kids and add to the fun factor with a trip to Puttin' Plus. This total kid zone features go karts, batting cages, mini golf, laser & water tag and an arcade. The 18 hole mini golf is a fun-filled course that winds through waterfalls and fish ponds. It is open daily through Labor Day from 11am-10pm. After Labor Day you can visit on weekends through late October from 11am-5pm. Mini golf is $6.50 per person with children under 5 free when accompanied by an adult. Click here to see full price list of all activities offered. Be sure to have cash on hand or bring your ATM card because they don't accept credit cards. There is an ATM machine on site.
Additionally, the village of Saugerties offers many shops, eateries and parks to explore while you visit. It is a great family destination not too far from home. Pack the picnic. Pack the car. Pack the kids. Head out for a great family adventure!