Kid-Friendly Restaurants Close to the Franklin Institute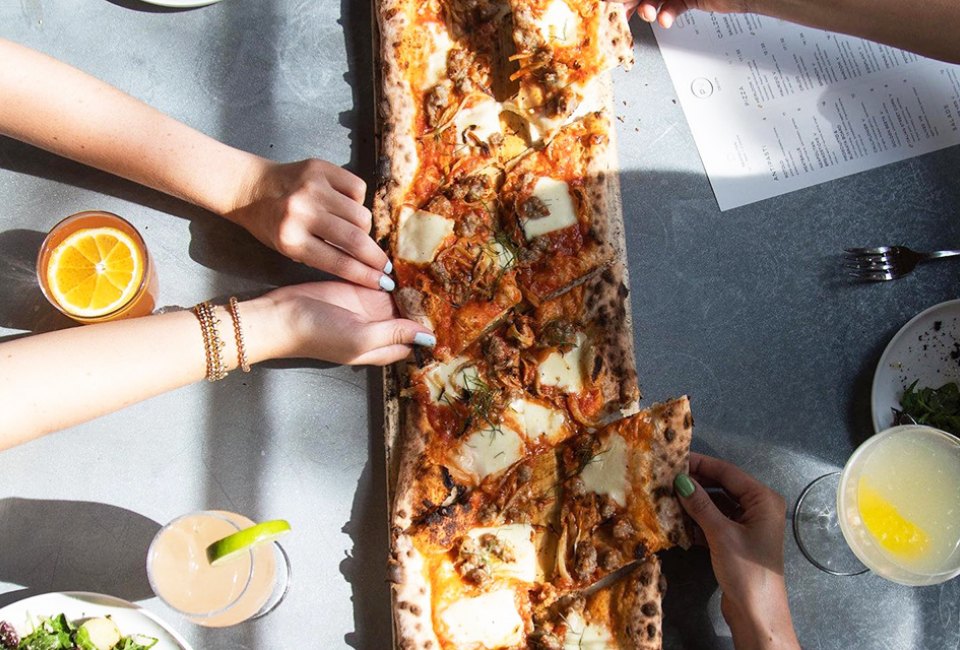 2/15/17
- By
Becki Melchione
Visiting the Franklin Institute is a fun couple of hours and a great way to introduce the kids to the systems working in their bodies or cool science concepts. But at some point, everyone is going to get hungry. Instead of succombing to the cafeteria and the kid-staples of pizza and chicken nuggets, venture a few blocks outside of the museum to one of these kid-friendly restaurants. If you're planning on making a day of it, check out our post on places to try Thai rolled ice cream while you're in the city!
Pizza for Everyone
A standard pizza joint with all of the usual fare, Logan Square Pizza and Grill, is the closest place for a quick bite. With a whole menu of pizzas, hoagies, grinders, burgers, wraps, fries, and salads, there's bound to be something for even the pickiest eater. And the prices can't be beat.
A Foodie Lunch
A few short blocks from the Institute is another pizza place, but not just any pizza place, Pizzeria Vetri, a wood oven-fired, thin crust pizza that any adult will find delicious. Now, this isn't your standard neighborhood pizza place, so if the kids aren't experimental and throw a tantrum when their cheese isn't spread evenly over the tomatoe sauce on their slice, this might not be the place to go. But if the kids are adventurous and the adults in the group deserve a little treat, head here.
Brunch & More
Sabrina's Cafe is known for its indulgent brunch menu, but it's everyday menu is just as delicious. Breakfast options all day, and an array of salads, soups and sandwiches, make this a great option for the whole family. Who can pass up a good challah french toast with bananas and chocolate chips?
Healthy & Delicious
Yes, Le Pain Quotidien is on the pricey side, but it's close and has melt in your mouth croissants and great coffee, two things you may need as a parent after a long day explaining how blood works to the youngsters. Here there's fresh and healthy salads, soups, sandwiches, and specials. The beverage menu alone is impressive. There's a children's menu which is reasonably priced.
Spice it Up
Mexican food might not be everyone's favorite, but most kids will eat a cheese quesadilla. Enter Buena Onda. Order from the kid's menu a cheese quesadilla, grilled chicken tacos, or nachos, or simply sides of rice and beans, and promise the kids dulce de leche ice cream for dessert, and they'll be happy. Then parents can try the fish tacos and housemade guacamole. Yum.
Sign up for the Mommy Poppins Newsletter today!