Hands On Philly: 8 Philly Spaces Where Kids Can Touch Things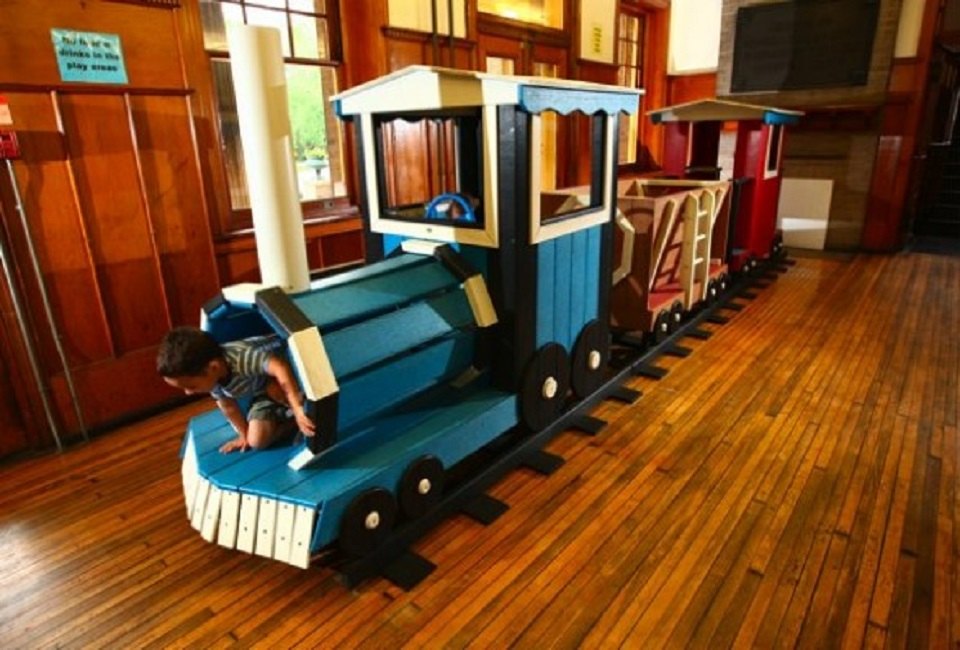 1/22/18
- By
Jennifer Vishnevsky
Let's face it, kids can sometimes be a little crazy- especially when you've been cooped up in the house for too long. But sometimes, when kids have too much energy they just want to grab and touch EVERYTHING. So, where can you go? We've rounded up some great Philly play areas and museums where kids can go nuts and touch anything they want, and you don't have to worry about it!
The best part of some of Philly's museums and venues is the freedom. There are plenty of great options where kids can roam free and get really interactive!
1. Smith Memorial Playhouse - East Fairmount Park
The outdoor playground with wooden slide are epic in the summer, but there's still plenty to do indoors at Smith. The free playhouse is a 16,000 square foot, three-story space filled with activities for children approximately 5 and younger. There are big wheels, trikes, a wooden train, building blocks, dollhouse, and more. The playhouse is open from 10 AM – 4 PM, and closed on Mondays.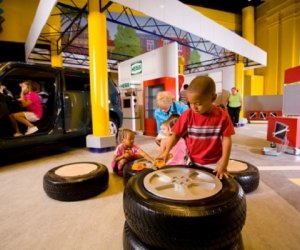 Photo courtesy of the Please Touch Museum
2. Please Touch Museum - Fairmount Park
It's an all-day adventure at the Please Touch Museum, where kids can enjoy hands-on fun. There are great rotating temporary exhibits to check out all year, but the permanent exhibits are just as robust. There are two floors of interactive exhibits, like City Capers, which is a kid-size city with a supermarket, restaurant, and more. The Imagination Playground is full of big blue foam blocks to construct and play. There are also daily puppet shows, story time and parades to enjoy.
3. Delaware Children's Museum - Wilmington, DE
It's time to get educational, as kids can focus on science, math and technology. The Stratosphere is a ton of active fun, as kids can climb on the 30-foot diameter circular structure. In Bank On It, kids can learn about financial management with a working ATM. Finally, younger kids can ride a toddler-sized train and play in an auto shop in the Training Wheels exhibit.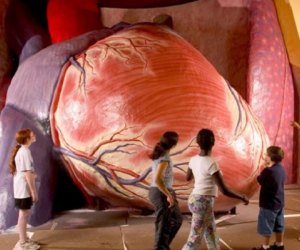 Photo courtesy of K. Ciappa for GPTMC​
4. Franklin Institute - Philadelphia, PA
It's hard not to come back over and over again to the Franklin Institute, as kids of all ages can check out everything from escape rooms to virtual reality. One of the favorites is the giant heart, a 5,000-square foot exhibition where visitors can learn more about anatomy, physiology, exercise, diet and more. The Franklin Air Show is an interactive way to feel the wind through your hair as you wear foam "wings." Guests can also fly a kite like the Wright Brothers did.
5. Bucks County Children's Museum - New Hope, PA
There's tons of to see (and touch) at the Bucks County Children's Museum, including The Hospital. Presented by Doylestown Health, kids can put on a lab coat and practice being a junior doctor. There's also Town Square, a mini version of a general store. Kids can stock the shelves, choose produce, and learn about money. If your kids like to get their hands dirty, check out Big Dig. Start digging through the archaeology exhibit and learn more about Bucks County's historic artifacts and fossils.
6. Adventure Aquarium - Camden, NJ
Ready to get your hands wet? The Adventure Aquarium features a lot of great options for kids to get acclimated to aquatic life. There are opportunities to touch sharks and stingrays, as well as walk over a shark bridge. The Grotto inside KidZone also offers a unique opportunity to touch more than a dozen warm-water invertebrates. There is also a fun play area after you've enjoyed all of the exhibits.
7. Academy of Natural Sciences of Drexel University - Philadelphia, PA
Enjoy an interactive look at bugs, butterflies, and more, as you check out the exhibits all throughout the Academy of Natural Sciences. You'll have the chance to do a scavenger hunt, take part in hands-on experiments, and of course come face to face with the animals. Looking to extend your trip? Consider Academy Night in the Museum, an overnight adventure. The family can enjoy fun science games and hands-on activities.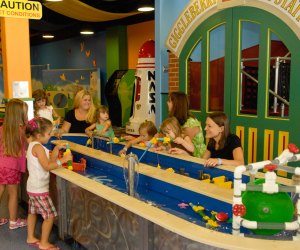 Photo courtesy of Peddler's Village
8. Giggleberry Fair - New Hope, PA
Whether you're running through the twists and turns of Giggleberry Mountain or taking a ride on the Grand Carousel, there's plenty of memories to be made. One of the fun activities is Giggle Discovers, aimed at children ages six and under. There is also a Giggles Fire Station, where kids can explore the wooden truck, ring the bell, and learn about fire safety. There's an opportunity to play with puppets and ride mini rides. Finally, The Waterway provides interactive fun with boats, canals and fountains.