Postpartum Support Resources for New Moms in Philly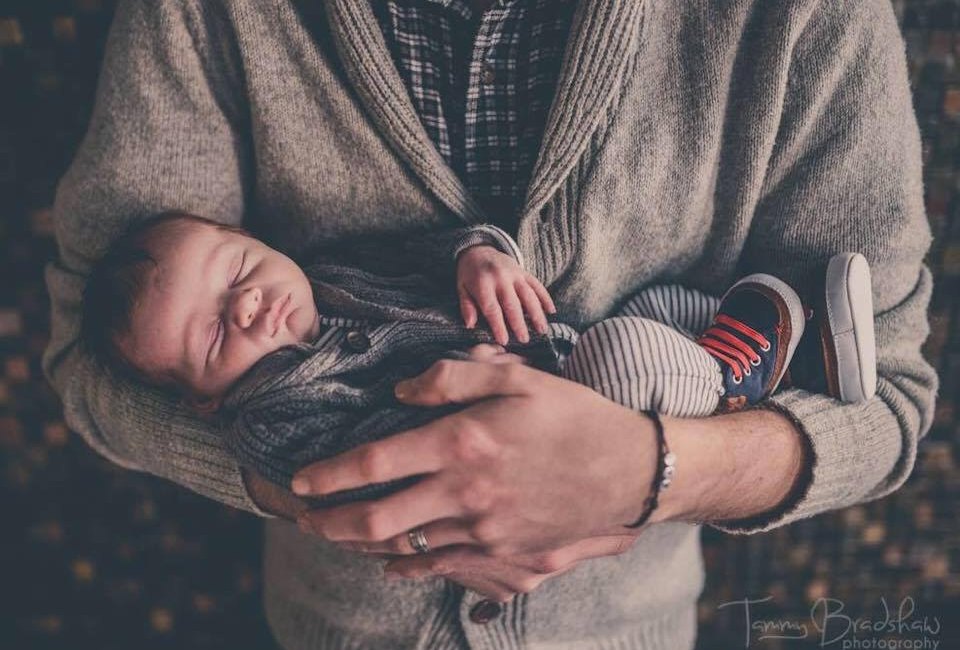 1/10/17
- By
Cait Sumner
Congratulations! You're in the homestretch. Baby is almost here and you're making all the final preparations before becoming a new parent (or becoming one all over again)! The bag is packed, the car seat is loaded in the car, the nursery is all set. It feels like you've checked everything off your list, but you probably haven't. Most new moms (and dads) get so excited to welcome their new little one, they don't take much time to think about what happens after baby gets here. Life will be incredibly different when your new bundle does finally arrive- take the time now to think about yourself before lack of sleep and baby brain truly take over.
At Mommy Poppins, our goal is to make parenting easier for you. So, check out this list of postpartum services in the area. Whether you decide to opt for a postpartum doula, you end up needing breastfeeding support, or you're looking for a local parenting group, we've got it all right here for you.
Postpartum Doulas
Maybe you have a doula lined up for your birth already, but postpartum doula services are a little bit different. If you don't have a great network of family and friends in town, this service is crucial. A postpartum doula's services can include everything from laundry and cooking, helping with breastfeeding, changing diapers, or giving you time to sleep or shower.
Blossoming Bellies Birth
Brittany McCollum is a wonderful doula serving the greater Philadelphia area. She teaches birth, breastfeeding, and baby nutrition classes as well as attending births and offering postpartum services. Brittany will run errands for you, do light housework, and even care for your pets. She mostly works in Philadelphia, but is willing to travel for an additional fee. She charges by the hour for postpartum services.
After the Stork
The doulas at After the Stork specialize in overnight services (but also offer daytime help). They'll help you get some rest, get organized, and get baby on a schedule. Their goal is to make you feel comfortable and confident caring for your baby.
Philadelphia Doula Care and Childbirth Education
Serving Greater Philadelphia, Bucks County, Montgomery County, and parts of New Jersey, Philadelphia Doula Care Services offers hourly pricing as well as a welcome home package to help you get settled in. They specialize in helping with multiples (whether you've just had more than one, or your new little one has older siblings that need attention).
In Harmony Birth Services
In Harmony offers all your typical postpartum doula services. They require 48 hours notice once your baby is born to begin care. They also offer first night home and placenta specialist services. An additional fee may be charged for families outside of a 20-mile radius of Philadelphia. There are three doulas at In Harmony.
Mainline Doulas
Mainline Doulas offers tons of postpartum care and support. Services include postpartum doula services, breastfeeding counseling, placenta encapsulation, and postpartum nutrition. There are several highly trained doulas here and they serve, as their name implies, the Main Line area.
Amanda Jacobs
Recommended by Mama's Wellness Center, Amanda Jacobs offers her services on an hourly basis. A minimum of 2 hours is required and she maxes out at 6 hours per day. Amanda is also a yoga teacher. She teaches adult, kid, prenatal, and postnatal yoga around the city.
Breastfeeding Support
Don't let anyone fool you, breastfeeding is hard work. It's a learned skill for both you and baby, so have patience and seek help when necessary.
Center City Pediatrics
Linda Derbyshire, IBCLC offers lactation counseling and support by appointment at CCP on Tuesdays and Thursdays. She also offers a weekly lactation support group on Thursday mornings at CCP.
Thomas Jefferson Hospital
Jeff offers a support group every Tuesday. No registration is required.
La Leche League of Philadelphia
LLL meets on the second Tuesday of every month at Essene Market. This group is led by experienced parents who have breastfed or are currently breastfeeding their babies.
La Leche League of Delaware County
The Delaware County branch of this group meets on the third Thursday of every month at Ohm Family Chiropractic in Media.
West Philly Lactation
This group offers over the phone consultations as well support groups and lactation consultation services. They offer home visits to families in Philadelphia, the Main Line, and Delaware County, as well as office visits.
Children's Hospital of Philadelphia
CHOP offers plenty of breastfeeding services for Philly families including a milk bank for donations, lactation consultants, breast pump rentals, pump rooms, and a support group.
Mama's Wellness Joint
Every Thursday afternoon Mama's Wellness Joint offers a breastfeeding support group. Suggested donation of $5.
Pennsylvania Hospital
Penn Medicine offers classes, groups, and lactation consultants.
Newborn Photography
There are a lot of great photographers in the Philadelphia area. We've narrowed it down to just a few of our favorites.
Tammy Bradshaw Photography
Tammy takes a very natural approach to photographing newborns. She photographed my first baby and I couldn't have been happier with the results. She's also just a super sweet person who is fun to hang out with for an hour or two while she takes your photos. She also offers breastfeeding sessions.
Rachel Utain-Evans
Rachel photographs babies beautifully. She offers newborn and family photos as well as breastfeeding sessions.
Gina Marie Photography
Serving the Philadelphia and Montgomery County areas, Gina Marie is an award-winning photographer specializing in newborn and baby stages photography.
Edge Cruz Photography
Serving the Philadelphia and South Jersey areas, Bridget specializes in newborn and family photography in natural sunlight.
Other Services
If you're looking for yoga, baby nutrition, or sleep help, look no further.
The Center for Postpartum Depression
This group specializes in diagnosing postpartum mental health disorders.
Postpartum and New Parent Support Group at CCP
Center City Pediatrics also offers this weekly support group led by a licensed social worker every Wednesday.
Infant Nutrition and Solid Food Introduction Class
Brittany McCollum teaches this class on how to introduce food to your baby.
Sleepy Bug
Located in Wyndmoor, Andrea is a certified sleep coach who can help your baby (or toddler) sleep better.
Shanti Yoga and Ayurveda
Shanti Yoga offers postpartum/baby and me yoga classes to help your body start moving again once you've been cleared for exercise.
Philly Dance Fitness Mommy & Baby Yogalates
Get back moving again with some gentle (but sweat-breaking) yogalates- a combination of yoga and pilates.
Mama's Wellness Joint
Mama's Wellness Joint also offers mommy and me yoga as well as a number of workshops, including Infant Nutrition and Sleep 101.
For more mommy and me fitness classes, check out our post!
Photo provided by the author courtesy of Tammy Bradshaw Photography.
Sign up for the Mommy Poppins Newsletter today!