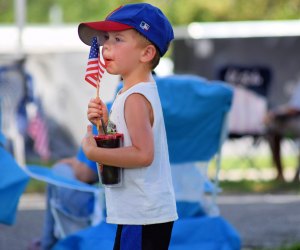 Top 4th of July Fireworks 2020 and Independence Day Events Near Orlando
The 4th of July holiday weekend is just around the corner, and we're excited to celebrate Independence Day in Orlando! A number of the 4th of July fireworks are on hold in 2020, but not all. From a Legoland 4th of July fireworks display to a patriotic drive-in movie, we've rounded up 12 fireworks shows and more top 4th of July events around Orlando.
Other things to do on the long 4th of July weekend in Orlando include visiting a local natural spring, taking a day trip to the beach, or visiting one of the many area attractions that have reopened, including amusement parks. Whatever you choose to do on the holiday, we at Mommy Poppins hope you and your family have a Happy 4th of July!
Please note that the coronavirus pandemic is ever-evolving, so be sure to call or click through to each event's website for the most up-to-date information.