Party Like an Animal with 5 New York City Birthday Party Ideas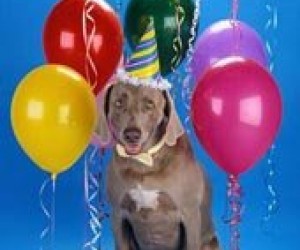 Every parent wants his or her child's birthday party to be a special and memorable experience. One way to insure that your child's party will be one that he or she will remember for years to come is to invite some animals, and I don't mean those boys in their class. Kids love animals and there are some really cool birthday party ideas that you can have right in New York City with live animals in attendance.
While some of these parties are admittedly exorbitant, you'll be surprised at a few options that are on par with other birthday parties in New York and won't break the bank. Check out these animal parties that kids will be "eternally" grateful for (for at least a couple of days):
The Bronx Zoo
2300 Southern Boulevard
Bronx, NY 10460
718-741-1681
Paul Simon was right. It is all happening at the zoo, for price. Birthday parties at the Bronx Zoo are back by popular demand. For more info and for coverage of splurgey birthday parties at the Central Park Zoo, Queens Zoo and Prospect Park Zoo, check out our Zoo Parties post.
The Art Farm in The City
419 E. 91st Street
New York, NY 10128
212-410-3117
An indoor farm on the Upper East Side? As Cindy Adams might say, "Only in New York, kids. Only in New York." The Art Farm, which aims to give city children a taste of the country, has all kinds of animals, ranging from bunnies to chinchillas. These pricey parties include an hour of uninterrupted time with the animals; the chance to work on a special animal project; pizza; juice; and goody bags. In addition, your child will receive a special PigCasso (get it?) t-shirt.
Queens County Farm Museum
73-50 Little Neck Parkway
Floral Park, NY 11004
718-347-3276 x301
One of the oldest farms you're likely to find anywhere, the Queens County Farm Museum has roots stretching back to 1697 and features 47 acres of nature at its best, with an orchard, greenhouse complex, herb garden, and, of course, plenty of livestock. (Don't worry; they're gentle.) Kids will enjoy a hayride, feed the animals, and tour the farmyard. The package also includes two party hostesses, invitations, a party favor, pizza and drinks and a personalized cake. However, do keep in mind that the museum only offers parties from April to October, and suggests you make your reservations two months ahead of time (or even earlier, we've heard it really fills up quickly). Also, when you call to book, inquire about a do-it-yourself party if that intrigues you, a Mommy Poppins reader has tipped us off that this may be a possibility offered.
Long Island Aquarium and Exhibition Center
431 East Main Street
Riverhead, NY 11901
631-208-9200, ext. 186
Moon jellyfish, sand sharks, and moray eels: The Long Island Aquarium and Exhibition Center has a wide variety of sea creatures on display. Parties include full day admission to the aquarium, a guided Aquarium tour, invitations, partyware, a party host and many food and activity add-ons so you can customize your party to include a Cotton Candy Machine Rental, the Atlantis Explorer Cruise or another fantastic and fun experience.
Bronx Equestrian Center
9 Shore Road
Bronx. NY 10464
718-885-0551
Party on a pony, hang with a llama, or just go for a lively trip on a hay wagon courtesy of the Bronx Equestrian Center, a riding academy up in Pelham Bay Park. All skill levels are welcomed here, whether you've never been on a horse before or are a seasoned rider. The BEC also has a special birthday room and parties include pony rides. They also offer separate party packages with hay ride rentals or trail rides.
Find more NYC birthday party ideas in our Party Guide.