Gardening with Kids: Classes, Events, and Volunteer Opportunities in New York City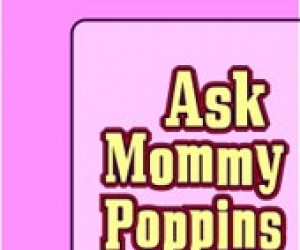 In a recent post we asked readers to leave questions for us as their entry into our giveaway. You all left lots of great questions and, while some of the answers are inexplicable (like why they haven't built a walking bridge over the Hudson River to NJ), we are going to try to go through them an answer as many of them as we can. If you have a question you'd like us to try to answer, send it to us.
kmaloy asks: Are there any gardening classes for kids outside of the NY Botanical Garden?
Good question. We actually wrote about gardening classes almost exactly one year ago, so it's high time to update it. Of course, the New York Botanical Garden and the Brooklyn Botanic Garden both offer great gardening classes, but there are a couple of other places to learn garden with kids in NYC also. In addition to gardening classes, there are many community gardens, gardening events and volunteer opportunities where kids can dig in and get planting. Here's what we found:
New York Botanical Garden in the Bronx offers gardening classes for kids aged 3 and up. Children can plant seeds, watch them grow and sample their own produce. They will also read stories, do crafts and cook fresh vegetables. a wonderful opportunity for city kids to tend their own garden and learn about growing plants and their adults are encouraged to participate too. Classes start at $115 for non-members for 6 sessions. Scholarships are available. The NY Botanical Garden also offers drop-in classes April through October,Tuesday–Sunday, 1:30–5:30 p.m., other activities and offers individual plots in their family garden. See the website for more details and to download a brochure for children's gardening classes.
The Brooklyn Botanic Garden offers gardening classes for children from the Trees and Saplings class for 3 and four year olds to the City Farmers class for 2nd-7th grades where kids get to farm their own plot and bring what they grow home to their family. BBG Spring classes start at $95 for 5 weeks for nonmembers. The Brooklyn Botanic Garden also has drop-in classes in the Discovery Garden and offers vacation and summer camp programs.
Battery Park City offers Young Sprouts Gardening Classes for preschoolers in the Spring, Summer and Fall. The website is not the greatest, so your best bet is to call for information: 212 267-9700
Prospect Park's Lefferts Historic House has a working garden and frequently has gardening events for children where they can learn to plant, care for and harvest. These programs are free.
Upcoming Family Gardening Events
In addition to gardening classes, there are plenty of events that let you and your kids get your hands dirty, especially in the springtime. Here's what's coming up:
TODAY: Family Day at the Nature Center Garden, Van Cortlandt Park, Bronx, Saturday April 18th from 11am-2pm
Join the Friends and the Urban Park Rangers for an afternoon of fun at the Nature Center Garden. Help plant bulbs, shrubs and herbaceous plants in the garden. Kids of all ages can make EcoCrafts or plant seeds in a peat pot to take home. Enter the park at Broadway and W. 246th Street.