Birthing Centers in NYC: Where to Find Them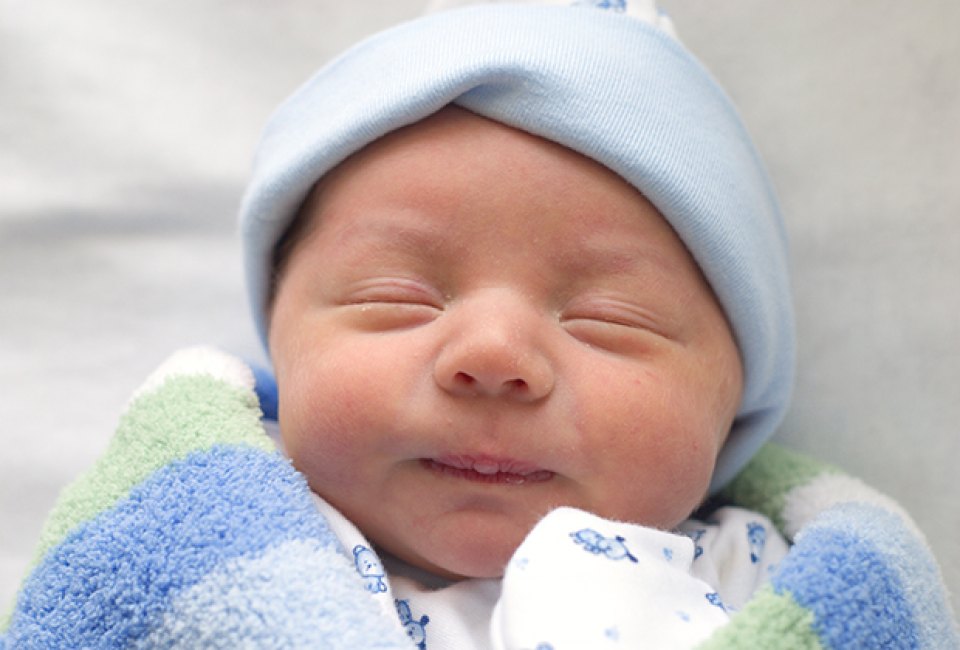 8/8/17
- By
Bess
Pregnant New Yorkers often seek out their OB or midwife based a few key factors, including where that doctor delivers babies. You might sort through hospital c-section rates, get recommendations from your local mom group, and check various doctor reviews and ratings before narrowing down your list. But if you're looking for birthing center, the choices in NYC are more limited, though a small handful of venues do exist in both Brooklyn and Manhattan.
Birthing centers provide a more home-like environment, where moms-to-be are given the encouragement to labor in their own way, free from medical intervention. There is often a tub available as water is known to ease labor pains, full-size beds, and more perks to make mom more comfortable. It can be a great option for those not ready for a home birth, nor interested in a traditional hospital childbirth. Just know that birthing centers don't offer epidurals, so you'll need to come to terms with that idea early on.
We've rounded up the birthing centers currently serving New York City, including both freestanding and in-hospital centers.
Birthing centers should provide you with specific information on their procedures. (Is there an age limit? Is there a time limit for how long you can be in labor without "progressing" before being transferred? How are emergencies handled? Is a VBAC OK?) Since policies can change, please double check, but most birthing centers require you to use their own affiliated doctors and midwives. Note that you need to meet certain medical criteria to be eligible for a birthing center.
Birthing Center at Mount Sinai West — Midtown West
Formerly St. Luke's Roosevelt, this birthing center boasts full-size beds, Jacuzzis, hidden medical instruments, and generous rooms. Babies stay with you after birth, so it's very supportive of breastfeeding. Because it's located within the hospital, there's a quick turnaround time if an emergency arises. Tours are crowded but helpful.
RELATED: Questions to Ask Before Picking a Pediatrician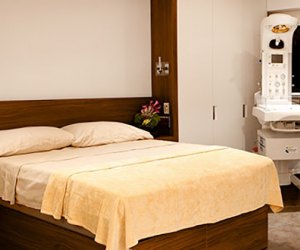 A full-size bed is a perk at the New York-Presbyterian birth center.
New York-Presbyterian/Lower Manhattan Birth Center — Lower Manhattan
This in-hospital birthing center opened its doors in December 2015. The center's two birthing rooms are located right next door to the hospital's Labor and Delivery Unit, for ease of transportation in case of complications. Those who choose to deliver here are required to attend a childbirth preparation class and must be considered a low-risk delivery, but you'll find lots of perks like a large tub, lounge chairs for your family, a kitchenette, and even the option of nitrous oxide to reduce pain.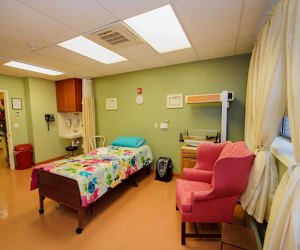 Cheery rooms with a home-like feel aim to relax moms at the Birthing Center of New York.
Birthing Center of New York — Bay Ridge, Brooklyn
The city's largest and newest freestanding birth center has four cheerfully decorated delivery rooms, equipped with showers (some with tubs), couches or chairs, and televisions. Staff speak English, Spanish, and Chinese. In case of complications, patients are transported to Lutheran Medical Center in Sunset Park. The center also offers classes in childbirth, breastfeeding, and baby care. Take a virtual tour or schedule an actual tour.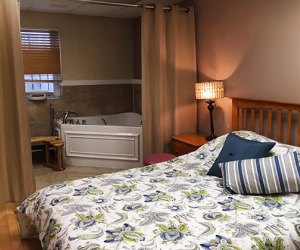 Give birth on the bed or in the tub at the Brooklyn Birthing Center.
Brooklyn Birthing Center — Midwood, Brooklyn
The longest-running freestanding birthing center in the NYC metro area is one of the only local facilities to offer a water birth option. The Brooklyn Midwifery Group, based on the lower level of the building, sees all clients for prenatal and postpartum visits in addition to attending deliveries in the birthing suites upstairs. No epidurals here, but laboring moms are encouraged to eat and drink if they like, and there is nitrous oxide and pain medication for postpartum care or minor issues like lacerations. The birthing center is now designated "baby friendly," and lactation consultants are available to meet with clients and other new and expecting parents.
Sadly, the Morris Heights Health Center no longer has a birthing center, just a Women's Health Pavilion.
For more resources to guide you through pregnancy and your baby's first years, check out our NYC Baby Guide from Pregnancy to Preschool.
This post was first published in 2011 but has since been updated.
Top photo via Bigstock. All other photos provided courtesy the respective birthing centers.