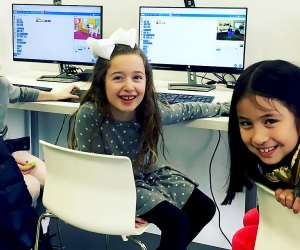 Spring Break Camps for Long Island Kids, 2019
Long Island schools are closed for a whole week for spring break this year. With so much time to fill, why not check out these daily and weekly camp options?
Spring break begins for most school districts after school on Friday, April 19, continuing through Sunday, April 28. So, whether you're entertaining a budding scientist, aspiring artist, or a sports enthusiast, there's a camp to satisfy seemingly every interest. For more spring break entertainment ideas, be sure to check out our daily event calendar.
Science, Technology, and Nature
The Coder School — Roslyn, Syosset
A number of camps are available this spring. For those kids who are new to coding there is a two-day introductory camp. For more experienced coders, weeklong programs include Python Startup and WebRox. Registration is ongoing and classes are filling up so act quickly.
Long Island Aquarium — Riverhead
Drop your kids off at the aquarium for a week or day of fun. The programs includes movies, crafts, games, feeding the stingrays, and much more. Perfect for kids ages 6 to 13.
RELATED: The Best Science Museums for Kids on Long Island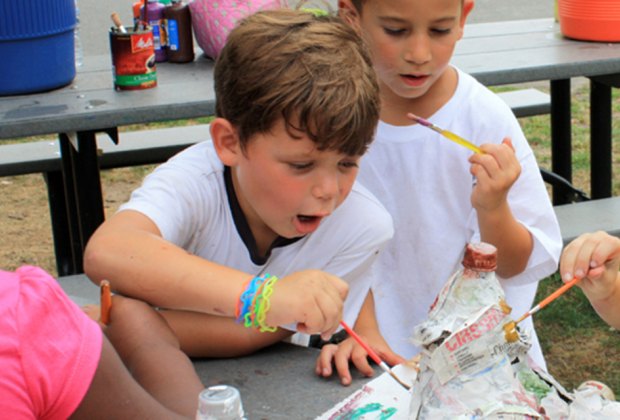 The Center for Science Teaching & Learning's School's Out camp offers a full day of science discovery.
School's Out — Rockville Centre
Ideal for ages 4-12, the Center for Science Teaching & Learning offers full-day programs during school vacations that get kids involved in hands-on discovery. Children can explore 17 acres of nature, visit live animals, conduct experiments, and take part in science demonstrations under the supervision of the center's staff of science teachers.
Sing into Spring Week — Stony Brook
Music, games, stories, and movement activities for ages 3-5 are planned. Campers can attend one or all three sessions at the Stony Brook Village Center. For older kids, Springtime Wetland Adventures at the Ernst Marine Conservation Center focuses on outdoor and marine science activities. Presented by the Ward Melville Heritage Organization.

The half-day camp at Smithtown Historical Society offers flexible day options.
Smithtown Historical Society Spring Break Camp — Smithtown
Each half-day session has a unique theme at this weeklong camp suitable for children ages 6-12. Attend one or all five days.
RELATED: The Best Animal Farms and Petting Zoos on Long Island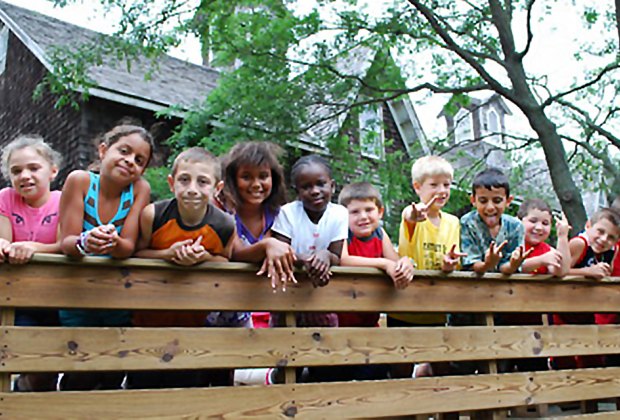 Enjoy a farmland-style spring break at Suffolk County Farm camp in Yaphank.
Spring Break Camp at the Farm — Yaphank
If your child loves nature, the outdoors, animals, hands-on activities, and making new friends, then the Suffolk County Farm is the place to be during the week off from school. Kids in grades K-6 can participate in daily camp or visit for the entire week.
RELATED: Nature Centers Sure to Delight Long Island Kids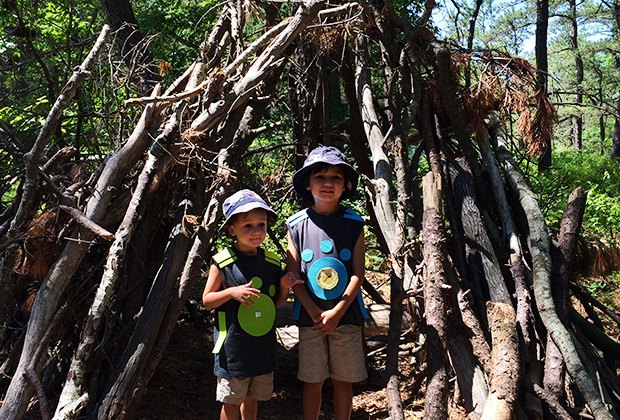 Quogue Wildlife Refuge's spring camp offers hands-on nature education and more. Photo by Jaime Sumersille
Spring Wildlife Camp at Quogue Wildlife Refuge — Quogue
Kids enjoy a daily hike, wildlife-themed crafts, and a chance to interact with the animals that call the refuge home. Camp runs from Tuesday, April 23 to Friday, April 26 for morning or extended-day sessions.
Sports
Port Washington Skating Center Mini Camp — Port Washington
The rink offers a five-day skating skills development camp April 22-26 from 9:45am-12:45pm. Stick around for public skating at 1pm each day that week.
SPORTIME — Islandwide
SPORTIME runs tennis camps at locations around Long Island. Programs include 10-and-under tennis, multisports and tennis, and Elite Tennis. Programs vary by location, so be sure to check individual websites.
Theater and Art
Hofstra University — Hempstead
These engaging, full-day courses for kids in grades 2-12 explore everything from STEM to sports and the arts. Campers choose from a variety of courses, including sportscasting, Minecraft adventure, fiction writing, video game design, soccer, engineering, and more.
Mini Monet Art Studio Spring Break Camp — Sayville
Daily sessions Monday through Thursday for kids in grades K-5 focus on two fun, creative activities during the three-hour sessions. Campers should bring a bagged (peanut-free) lunch: Water and a snack will be served.
Spring Break Art Workshops — Roslyn
In these themed art lessons at Abrakadoodle, your little one designs his or her unique masterpiece. Kids also play games, listen to music, and more. This dropoff camp is Thursday, April 18-Friday, April 19; and Monday, April 22-Friday, April 26. Children are grouped by age. Snacks and beverages are provided during the half-day sessions.
RELATED: Museums and Art Galleries for LI Kids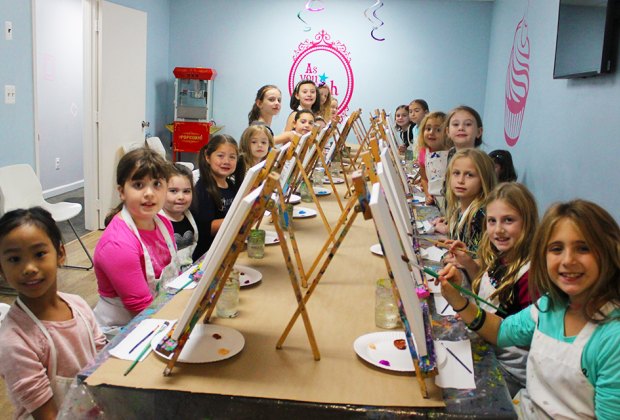 Spring break mini camps at As You Wish let kids tap into their creative natures.
Spring Break Camps at As You Wish Parties — Merrick
At As You Wish Parties, kids can let their creativity fly during drop-off mini camps April 18, 19, 22-26 from 10am to 1pm. Themes include Slime Time, Rockstar Spa Karaoke, All About Me PJ Party, and more. Pizza and dessert included. (Space is limited.)
Spring Break Mini Art Camp — Westhampton Beach
From Thursday, April 18 through Sunday, April 28, Pawcasso Art Studio & Pet Boutique holds two dropoff, half-day sessions per day. Kids can try their hand at a host of art projects, including rock art, pet portraits, egg decorating, pencil and landscape drawing, and more. All ages welcome. Drinks and snacks are provided.
School Vacation Theater Camp — Sag Harbor
At Bay Street Theater, students work together with a teaching artist to create and perform their own musical. Kids develop ideas for an original script and learn standard songs and choreography, culminating in a performance on the Bay Street stage on Friday. Students receive instruction in acting, singing, dance, and musical theater history. They also participate in theater games that develop communication skills and encourage imaginative abilities.
This post was updated for 2019.
Photos courtesy of the camps