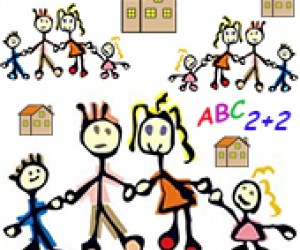 NYC Homeschool Parent Support Groups and Resources
Although more than 2 million U.S. students are homeschooled, it's not always easy to spot them—especially here in New York City, where so much education talk focuses on admission interviews, Gifted and Talented tests and other traditional school concerns. If you decide to go the homeschool route or are just thinking about doing it and want to learn more, joining a parent group can connect you with like-minded families who give you much-needed support and advice.

When you join a homeschool group, other members can help you get through the Department of Education's paperwork, customize a teaching approach and form learning co-ops so you can meet up and use New York City as a classroom together. It's also a great way to help homeschool kids (and parents!) socialize and make new friends.
All of these groups are free to join unless otherwise noted.
Citywide
New York City Home Educators Alliance
NYCHEA is one of the largest nonsectarian homeschool groups in New York City. I first found out about it in a New York Times article about homeschooling in New York City, which featured novelist Joanne Rendell and her then-five-year-old son, Benny. (Now almost nine-years-old and still homeschooled, he documents his educational life on his own blog.) Joining NYCHEA costs $36 annually and gets you access to discussion groups, a monthly newsletter and other resources.

Homeschool New York
On this secular group, members share info about workshops, trips, classes, curricula and meet-ups. Families also post about topics relevant to homeschooling and engage in lively but supportive discussions.

NYCpreschool-homeschool
This group is aimed specifically at parents of young children who opt to homeschool rather than go the preschool route. This is a great place to start if you're thinking about launching your own home preschool co-op, or want to find out about events, activities, workshops and meet-ups for families with preschoolers.

5BoroHSchooling
The focus of this relatively small group (not even 100 members) is middle-schoolers. In addition to posting about general educational activities and gatherings, sharing religious events is encouraged, so it's not the right choice if you're looking for a secular group.

D.R.E.A.M. Home Education Community
Short for Discovery, Resources, Education and More, this secular group is open to homeschoolers in NYC and Nassau and Suffolk Counties who want to discuss the usual issues, share info and schedule outings.

Jewish Home Educators of New York City
JHENYC is exclusively for Jewish families to talk about NYC homeschool topics.

NYC Unschoolers
This group caters to unschoolers, who are philosophically different than traditional homeschoolers, eschewing a structured curriculum in favor of a more free form, child and interest-led approach.
Brooklyn
Park Slope Homeschool Community
This secular group welcomes all homeschoolers, regardless of methodology, living in or around Park Slope. The community plans fun activities like field trips, science and art fairs, and nature clubs.
Queens
Queens Homeschoolers
A secular group, open to all homeschoolers in the borough.

Long Islanders Growing at Home Together
Long Island's oldest secular homeschool support organization, LIGHT, also serves Queens families. The website has a wonderful collection of articles about homeschooling that are available even to non-members, and a members-only online group.
Staten Island
Staten Island Homeschoolers
Join and network with the homeschooling community on the isle.
Statewide
New York Home Educators' Network
NYHEN is a non-religious organization for New York State homeschoolers with multiple listservs. NYHEN-Support has up-to-date info about homeschooling state regulations, paperwork (including samples of what needs to be submitted), school districts and resources. NYHEN-SpecialNeeds is aimed at homeschoolers who have children with special needs and NYHEN-Teen supports families with older children as they prepare for college, get part-time jobs and do volunteer work.
You can find additional homeschool groups in NYC by searching on meetup.com.
It's also worth checking out the NYC Department of Education's homeschooling page.