socialsklz:-) They're Not Your Mother's Manners Classes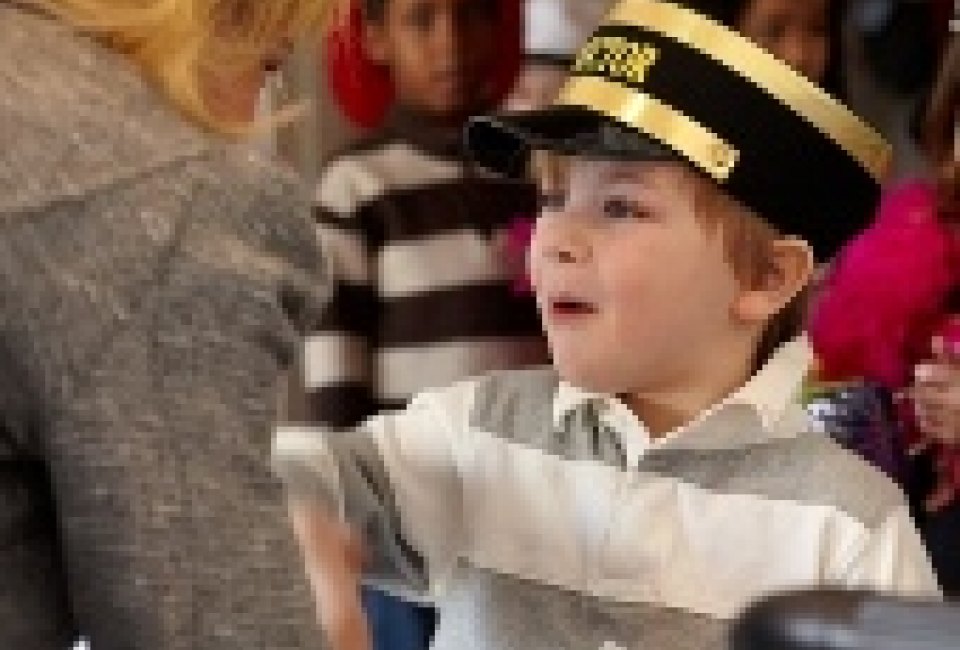 4/5/10
- By
Stephanie Ogozalek
Are manners important nowadays? Are thank you notes ridiculously old-fashioned in the age of email? What social skills do we need to teach our children in order for them to be successful in life? These are some questions worth reflecting on for a moment. Our culture is so much more casual than it once was that formal manners seem hopelessly anachronistic, but that doesn't mean they should be tossed aside. Giving our kids strong social skills can help them make a powerful impression in their future work and social lives.
My 5 year old son recently went on a "big boy" night out to a concert with his uncle and was invited back stage after the show. My brother-in-law raised two kids in the Village and I figured nothing could phase him, so I was pretty surprised when he called. I answered expecting to hear his Birmingham snarl yelling at me to come get my crazy boy and take him home, but I was relieved and surprised when he instead asked "where did Sebastian learn to shake hands like that?!?" The shock continued into the next day when I received phone calls and emails from the people he met – all impressed with this confident, mannerly little boy with the great handshake. Where did he learn the hand shake that made such a strong impression on all these folks? In his "fun manners class".
The fun manners class in question was a SocialKidzs workshop, the brainchild of Faye Rogaski and part of a larger program called SocialSklz. The classes teach contemporary etiquette for kids, tweens and teens, but after seeing the workshop first hand, I hate to call it etiquette, because it diminishes what the program is really about. Proper dining lessons are offered, but the program is not just about table manners. The best way to describe SocialSklz is as workshops designed to give young people the tools they need succeed in our modern society.
The workshop my son enrolled in was tailor made for little kids, and the messages were taught in a fun, engaging way with props, dress up and story time. Faye and her mannerly assistants covered topics like introducing yourself, answering the phone, and how to address other people. The children loved playing dress up and took turns ringing the doorbell to introduce themselves to Faye as rock stars, train conductors and doctors. So far, my son has only attended the first of four sessions. The remaining sessions feature more life skills such as thank you notes (a huge issue with me), how to act on play dates, and, of course, proper mealtime behavior.
The overall message of the program is respect for yourself and others, and since the class we have witnessed the most amazing behavior shift in my son. He is listening to us and in turn his behavior has improved. And at this workshop he learned it was 'bad manners' to have people say something to you more than once. A total breakthrough for my boy.
My son isn't a texter or a tweeter – yet, but I am sure he will be, and this is something I really never thought about. With social mores changing as fast as technology perhaps there should be some guidelines for manners in the digital age for our plugged in kids. The Socialtweenz program offers assistance in navigating social media, email, blogging as well as discussion of other courteous behaviors – such as being on time and showing appreciation.
Socialteenz, for ages 13+, is a little different. The session is just two workshops designed to help young men and women create their 'brand' and learn how to present themselves as confident adults to the world as they interview for colleges and first jobs.
My son really enjoyed the class and asks repeatedly if he can do it again. I am really impressed with what he learned here and that the lessons learned have really stuck with with him. I plan on sending him to the dining etiquette class, and I am hoping for a miracle.
Faye started out the class telling the children that manners make life easier. Well they do. Mine.
SocialSklz workshops are offered on Saturdays in Union Square and the Upper East Side with weekday classes coming soon.
Image Credit: Keith Barraclough Photography and SocialSklz

Sign up for our free
newsletters.
Mommy Poppins is a family activity website that helps people find things to do with kids.
©
2023
MommyPoppins. All Rights Reserved.
mp-prod4-v4.32.99
We use cookies and other data collection technologies to provide the best experience for our customers.
Learn More