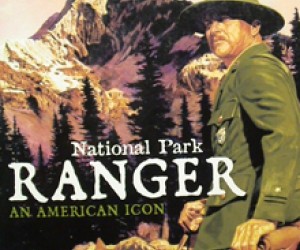 Free Winter Fun with a Park Ranger in Queens
The Urban Park Rangers' mission is to help our cooped up city kids discover New York City outdoors. Rangers teach kids to care for their environment and wildlife as well as keep children in touch with nature. Your local Urban Park Ranger can be found at Ranger Stations and Nature Centers throughout the city. What comes to mind when I imagine a Park Ranger has very little to do with Winter or NYC but believe it or not they do exist here in our fine city and are having some great early Spring events going on now.
Scavenger Hunt
Saturday, February 20, 2010 at 11 a.m.
Kids of all ages will hunt for hidden treasures throughout Kissena Park and earn prizes.
Kissena Park (Rose and Oak avenues), Queens
Making Tracks
Saturday, February 20, 2010 at 1 p.m.
Kids can learn how to identify and locate animal tracks found in and around wooded areas.
Fort Totten Visitor's Center, Fort Totten Park. Building 502
Are You Smarter than a Park Ranger?
Sunday, February 21, 2010 at 1:00 p.m.
Study up children! kids will be asked questions about park history, nature, and other areas to see how they size up to their local Urban Park Ranger.
Fort Totten Visitor's Center, Fort Totten Park. Building 502
Queens
Duck, Duck, Goose
Saturday, February 27, 2010 at 10 a.m.
Apparently, Birding is a popular thing to do in the freezing cold. Families can look for ducks and geese that consider this to be warm weather!
Mauro Playground, Flushing Meadows Corona Park (Park Drive East and 73 Terrace)
Queens
Owl Prowl
Saturday, March 6, 2010 at 3p.m.
Although owls are active at night, they leave signs of their whereabouts during the day. Track owls and see what there is to find.
Cunningham Park parking lot on Union Turnpike and 197 Street
More Information:
You can find out more about the Urban Park Ranger events all over the city here.
Outdoors NYC is the Rangers' quarterly newsletter and calendar. Sign up for fun free happenings in the city.