28 Best Things to Do in NYC August 2023 with Kids: Summer Streets, Outdoor Movies, and More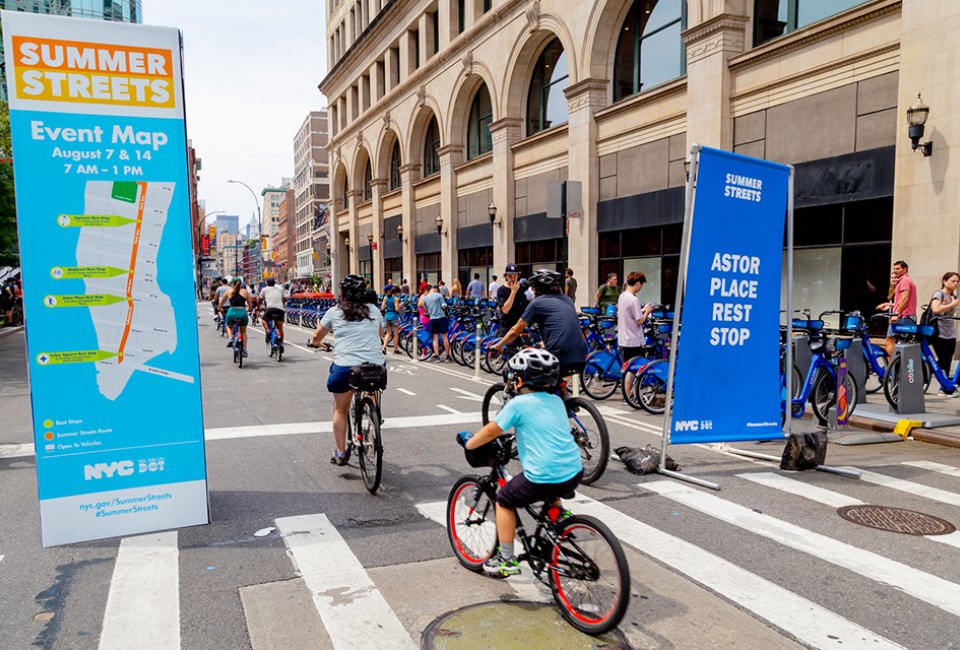 7/30/23
- By
Drew Kristofik
Summer is not over yet! August in New York City has so many things to do outdoors, like outdoor movies and concerts, summer festivals, and the best beach days.
It's the final lap of summer with back-to-school season right around the corner. It's the perfect time to coast down traffic-free Summer Streets, hit the Puppet Fringe and FlyNY festivals, and eat our weight in popcorn at all the FREE outdoor movies.
If you're feeling festive, light up the East River at the always lovely Hindu Lamp Ceremony, take in the Battery Dance Fest, and discover your inner Michaelangelo while making sand sculptures on Coney Island. Celebrate that magic combo of Blues and Barbecue in Hudson River Park, too. Plus, you can play with MommyPoppins at the Seaport on August 23!
Our Ultimate NYC Kids Summer Vacation Guide is filled with entertainment across the five boroughs, and our list of 100 FREE summer to-do's extends through the first day of school, too.
We're adding more events to our Family Activity Calendar every day, so don't forget to check it frequently.
Get our picks for every weekend in your inbox—sign up for our newsletters.
As always, if an event piques your interest, be sure to click through to our listing for all the details, including addresses and times. And keep in mind: In NYC, really cool things to do with kids often get booked quickly, especially these days, so buy your tickets ASAP.