Free in August: 75+ Things To Do in NYC with Kids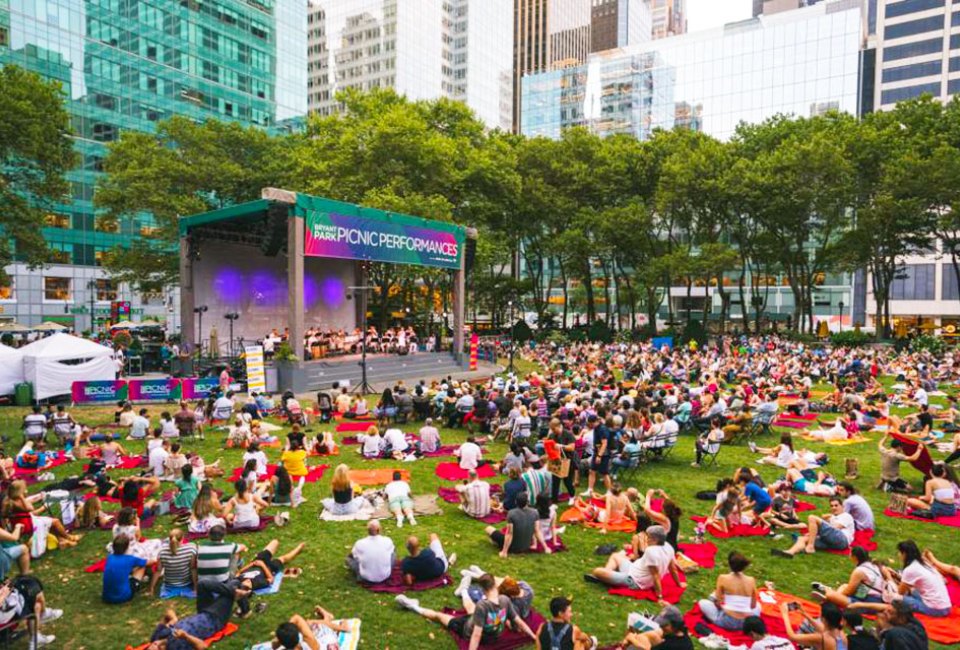 8/4/23
- By
Drew Kristofik
NYC empties in August, but the free things to do keep rolling. The lull before back-to-school is anything but dull, and we've found 75 fun free August activities in NYC for families. Our top picks for fun, free things to do this August include Summer Streets, which sets kids loose with awesome activities at rest stops along the way, the annual Blues Barbecue in Hudson River Park, the Hong Kong Dragon Boat Fest, and the always-lovely Hindu Lamp Ceremony.
Legions of dancers take over Battery Park for the week-long Battery Dance Fest. And music and kites harmonize at FlyNYC in Riverside Park.
Finally, August ends "love all," when Arthur Ashe Kids' Day returns during US Open Fans Week. Plus, you can play with MommyPoppins at the Seaport on August 23!
So, put away your wallet and venture out for one of these fun, free things to do in NYC this August. We also have a full list of free outdoor movies. Be sure to keep the Mommy Poppins Family Activity Calendar handy for new ideas and updates, and consult our giant list of 100 FREE things to do this summer for even more picks.