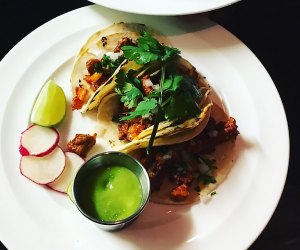 Where to Eat With Kids in East Harlem Now
You can easily spot Upper East Siders and locals headed to East River Plaza on the bus and train. They have cumbersome foldable shopping trolleys, oversized backpacks, a child or two in tow, and a look of determination. However, experience has taught me that shopping can work up an appetite. When you are out and about in East Harlem with kids and hunger strikes, here are a few newer restaurant options to have in your back pocket.
While Patsy's Pizzeria, Prime 116 and, El Nuevo Caridad are neighborhood mainstays, there are plenty of newer family-friendly restaurants to try out and add to your list. These eateries are right on or near First Avenue, steps away from East River Plaza, or conveniently located on your way to or from the 116th Street and Lexington Avenue train stop. Whether shopping or exploring, make your next trip to East Harlem a culinary expedition with a taste of Hawaiian, Irish, Mexican, Italian or Dominican cuisine even picky eaters will like.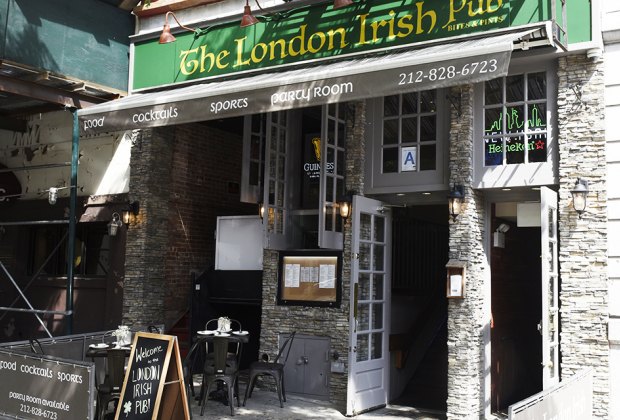 London fish & chips and Guinness beef stew are favorite menu items at The London Irish Pub
New and Noteworthy
A visit to these restaurants will transport you from El Barrio to a Dominican Beer Garden, an Irish Pub in London or Mexico City Bistro. These restaurants made their debut in 2018.
The London Irish Pub
355 East 116th Street
Formerly Harley's Smokeshack, The London Irish Pub recently rebranded and reopened to the public in September 2018. The proprietors of Doc Watson's and Baker Street Pub of the Upper East Side decided it was time to trade in the BBQ and to stick with what they know. And we are so glad they did. Stick-to-your-ribs entrees like London fish & chips and Guinness beef stew are favorite menu items as well as their appetizers and bar bites. This family-friendly local has several flat-screen televisions but maintains a surprisingly calm atmosphere, even during an afternoon football game. The waitstaff is friendly and professional. And I hate to admit it, but whenever I'm welcomed here with an authentic Irish accent by the staff, bartender, or owner, it's utterly charming. (So is their strawberry basil margarita.) For the kiddos, Irish sausages, sliders, pasta, grilled cheese, and chicken fingers are on tap.
RELATED: Best Family-Friendly Restaurants in NYC Now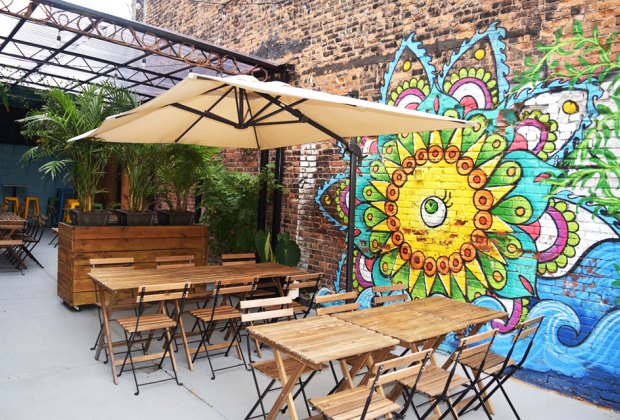 Enjoy home-cooked Spanish food at Santiago's Beer Garden.
Santiago's Beer Garden
2337 First Avenue

Santiago's is a new neighborhood restaurant with home-cooked Spanish food and a peaceful garden for al fresco dining. If you are looking for authentic Dominican comfort food, Santiago's is the place to go. $7 lunch specials include Pollo Al Horno (roasted chicken) and Pollo Guisado (stewed chicken). Other menu items include stewed beef, oxtail, and codfish, with sides of coconut rice or sweet plantains, which kids tend to love even more than French fries.
Bistro Casa Azul
343 Pleasant Avenue
With taglines "freshness matters" and "it's okay to lick the plate," it's no wonder this East Harlem gem is off to a fantastic start. Proprietors and East Harlem residents Lou and Maria take pride in their fresh ingredients, thoughtful Mexican cuisine, and friendly service, a combination that ensures everyone leaves this restaurant with a big smile on their face. Try the Poblano Paisano, a poblano pepper stuffed with Oaxaca cheese and fresh seasonal vegetables, or the Filet Mignon Au Gratin, wrapped in bacon and Oaxaca cheese and served with rice and beans. The restaurant's romantic ambiance is appropriate for adults, but that won't stop me from bringing my family back. Brunch is also available 11am-4pm Tuesday through Sunday, and my three kids love the thick cut bacon, huevos rancheros, and homemade tortillas. This restaurant accepts cash only.
With A Few Years Under Their Belts
These restaurants have been around for a few years, and continue to develop a following.
La Chula
137 East 116th Street
Open for a little over a year, and conveniently located at the corner of 116th and Lexington Avenue, La Chula is a good pit stop if you need a quick fix of tacos and margaritas. Large plates, ceviches, and breakfast are also available. Try the fish tacos, choriqueso, and my personal favorite, Suadero, or braised flank steak.
La Avenida
2247 First Avenue
La Avenida is the neighborhood's most lively Mexican cantina, with kind staff, delicious frozen margaritas, and East Harlem's best tacos al pastor, courtesy of the owner's grandmother—it's her personal recipe. Expect a more adult-oriented atmosphere, with loud music, bar crowd and plenty of tequila. However, the taco-starved and brave of heart should not overlook the exceptional menu and service. Elote, guacamole, salsa, and the tacos are truly scrumptious.
Yura's Blue Plate
2248 First Avenue
This cozy, popular restaurant is inviting from the outside in and has a developed quite the neighborhood following. The simple signage and glass storefront add a retro touch to the block, while inside, the room buzzes with humming conversation, welcoming waitstaff, and the sound of clattering utensils. My family is a fan of their buttermilk fried chicken and mac and four cheeses, but the real winner isn't their chicken dinner, it's their pancakes. Yura's Blue Plate is open 8am-4pm daily, famous for their breakfast, lunch and freshly baked, pies, cakes, scones, and muffins baked daily on-site. While they do not have an official kid's menu, chicken tenders, grilled cheese and of course pancakes are available.
RELATED: NYC's Best Hot Chocolate Spots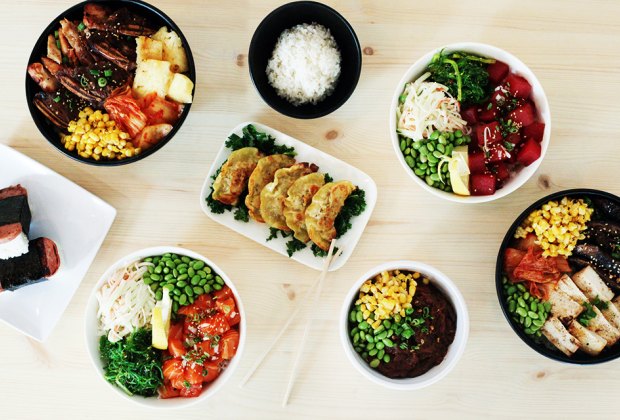 Taste Hawaiian-inspired poke bowls and Asian BBQ at Makana.
MAKANA
2245 First Avenue
Makana specializes in neighborhood delivery of fresh Hawaiian-inspired poke bowls and Asian BBQ. Gyoza, house fried rice, and the East Harlem Specialty Roll are my favorites here. I do not know how they manage to combine tropical fruit sauce, spam, and pineapple into their savory dishes, but somehow they make it work. If you have a sweet tooth for refreshing beverages, try the Plantation Iced Tea. Seating at MAKANA is limited, but I have never had a problem getting a table, even though I prefer to take out.

Try some of the fresh fruit pancakes at the family-friendly weekend brunch at Nocciola.
Nocciola
237 East 116th Street
With its sophisticated yet laid-back atmosphere, Nocciola provides excellent service and solid Italian cuisine. While my husband and I like to try something new every time we visit, the children are steadfast pasta with butter (available in appetizer or entree size) and New York Strip Steak fans. On one occasion our server managed to get my children to try something new: Vanilla Panna Cotta, a creamy vanilla custard. My children loved it! (I was in shock. They never try anything new.) Weekend brunch is popular among families, while sweet crepes like banana and Nutella are popular among the kids. Gluten-free and vegetarian menu options are also available.
Love Cafe
283 Pleasant Avenue
Love smoothies? Love salads? Love breakfast all day? You will love this cafe! Behind a little orange awning sits a long lunch counter packed with fresh baked goods, and every bar stool is filled. Its location right across the street from the Manhattan Center for Science and Mathematics make this a prime spot for high school students, who pack the place during the after-school rush hour. But the atmosphere slows down a little after 3:30pm, giving you about an hour to get some love before they close at 4:30pm. Their menu is full of family-friendly breakfast and lunch classics including sundaes and milkshakes. If you cannot squeeze in a visit during the week, they are also open on Saturdays. However, seating is minimal. Bring your appetite and cash only, please.
Photos courtesy of the restaurants