10 Questions To Ask During a Preschool Tour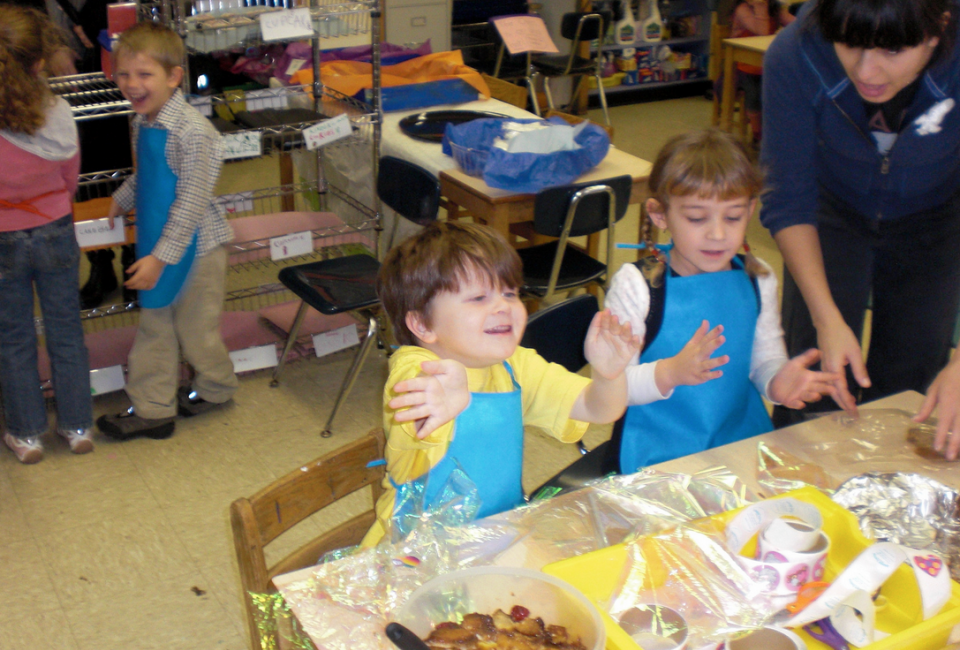 10/6/14
- By
Anna Fader
A preschool tour is the best opportunity for parents to get a feel for a school before tackling the admissions process. Hopefully, you see the school in action, or at least check out what the classrooms look like. Keep your eyes open for important details. What type of student work is on display? Do the kids seem happy and engaged? How do the teachers interact with them?
When you're on the tour, don't be shy about asking questions. This is your chance! "Parents should ask as many questions as they want to help understand and grasp our program's philosophy," says Lisa Pacheco, center director at Children's Creative Learning Center. Jennifer Jones of Battery Park Montessori and the Pine Street School adds, "I encourage parents to ask questions based on their personal priorities for their children. For example, if the child is physically active and the parents are concerned about it, they should ask how the school will satisfy the child's need for physical expression." Open-ended questions are best, as they tend to reveal more about the school. For example, "How do you support literacy?" is better than, "When do you teach the alphabet?"
Here are the top 10 topics to ask about when you're visiting preschools.
Separation policy – Is there a phase-in period? Are parents expected to stick around for the first few days, or does the school take a more cold-turkey approach?
Schedules for various ages – Does the school offer options that work for your family?
Typical day – Ask what a typical day is like. This will illustrate many things, including the flow of the day and the types of activities the children do.
Parent involvement – Some schools appreciate fundraising help, but don't want parents in the classroom. Others may have an open-door policy so parents can drop by anytime. Make sure your expectations match the school's rules.
Teaching philosophy – There are many different early childhood education philosophies. What approach are you looking for—something very academic, or are you more concerned about socialization and creative play?
Discipline – Of course, your child will never act out... but, hypothetically, how does the school handle behavioral issues?
Qualifications and backgrounds of the teaching staff – Are the teachers trained in early education? How many years have they been teaching? How long have they been at the school?
Special offerings – Does the school offer language, music, yoga, dance, etc.?
Tuition and additional fees – Make sure you understand the fees and if there are additional expenses on top of tuition.
Ex-missions – Does the school help families apply to private elementary school? If most of the students go on to the neighborhood public school, the director may not have a lot of experience with the application process. Meanwhile, if the school offers its own elementary program, the staff may not be that inclined to help.
Yes, the preschool admissions process can be stressful, but once you start to see the different programs and hone in on the ones that feel right for your family, it narrows your focus and feels less overwhelming. So going on several tours really helps.

Sign up for our free
newsletters.
Mommy Poppins is a family activity website that helps people find things to do with kids.
©
2023
MommyPoppins. All Rights Reserved.
mp-prod4-v4.32.99
We use cookies and other data collection technologies to provide the best experience for our customers.
Learn More