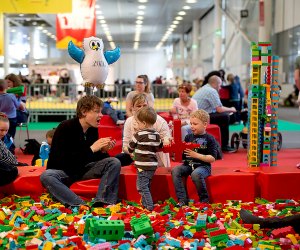 Lego Live Is Heading To NYC with a Massive Three-Day Festival
If you've recently been thinking, "Man, I wish I had 65,000 square feet of pure Lego joy," then you're in luck: Lego Live is coming to New York City next month for Presidents Day weekend. Legos fans from all around the city (and outside of it, I'm pretty sure) are expected to flock to this three-day event held in downtown Manhattan. OK, maybe your kiddos are the ones pining for limitless bricks, but if they've already conquered pop-ups, the Lego store, and various Brick Fests, then they'll want to hear more about this inaugeral event.
Learn everything you need to know before you buy your tickets and plot your game plan.
The three-day event will be held at Pier 36, between the South Street Seaport area and the Lower East Side, running Friday, February 16 to Sunday, February 18. It caters to a wide age range, with everything from snapping photos with Star Wars and Ninjago models (I have an almost-5-year-old diehard Lloyd fan who will be really excited about this) to classic building challenges and demos and hands-on coding and robotic technology.
Fans will also be able to meet Lego Master Builders at the Master Lab Help Desk, where builders can get one-on-one advice and show off their creations, as well as attend Masters on the Main Stage, a series of live demos and Q&As.
RELATED: Maker Spaces in NYC for Drop-In Creator Fun for Kids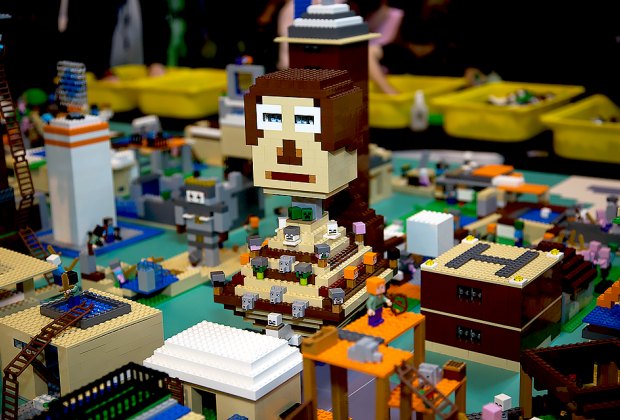 Build and create with an unlimited amount of Legos.
If your kids are good in the sharing department, they can hit the Lego Architecture area, a community building area that'll be dedicated to creating Manhattan's iconic skyscrapers.
We haven't hit this phase in our house yet, but sounds like the Lego + Minecraft combo is pretty irresistible for most. Kids can dig into thousands of specialty Lego pieces in this creative building zone. Then they can head to the Coding Corner to get their hands on the new Boost and classic Mindstorm kits to whip up a 'bot.
RELATED: Ninjago Theme Takes Over Westchester's Legoland Discovery Center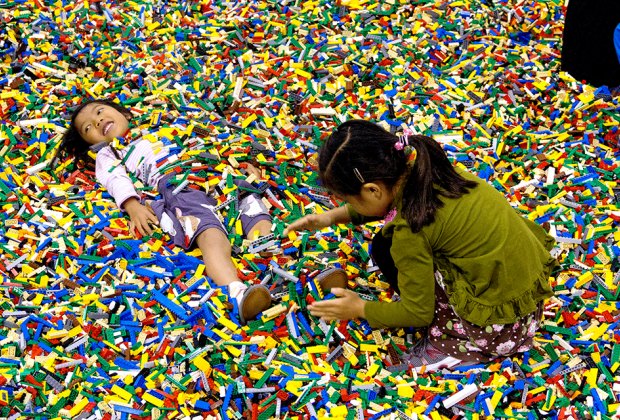 The whole event will be VERY hands-on!
Tickets aren't cheap. A four-hour general admission session starts at $30 per person, and adults will need a ticket. Get fancy with a $45 VIK (very important kid) option with accompanying VIG (very important guest/parent/grown-up) package featuring exclusive swag, a meet and greet with a Master Builder, and an extra hour of play. Kids 3 and under are FREE, which means there's probably not a lot of Duplo there.
Lego Live will open from 2pm–7pm on Friday, February 16, and offers two sessions per day on both Saturday, February 17, and Sunday, February 18: 9am–1pm or 3pm–7pm. It's located at Pier 36 at 299 South Street at Clinton Street.
All photos courtesy of Lego Live