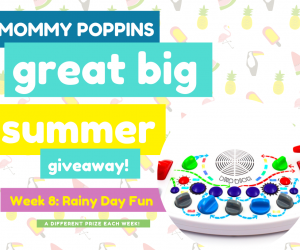 Enter Our Rainy Day Fun Giveaway, Including Karaoke, Cinderella and More
Summer showers can put a damper on outdoor plans. Our week 8 Mommy Poppins Great Big Summer Giveaway has everything you need to keep kids entertained indoors. Our Rainy Day Prize Pack includes toys for your budding rockstar, SLIME, and a popular princess with a missing glass slipper.
Enter in the form below. See all our weekly giveaways on our Great Big Summer Giveaway page.
The Rainy Day Prize Pack Includes:
Introducing the award-winning Blipblox, making electronic music child's play. With a fully functional synthesizer designed for kids as young as 3 years old, colorful controls, and a synchronized light show, budding musicians learn to make electronic music in a snap.
Little ones learn about colors, shapes, manners and more while on a pretend picnic with the Shapes & Sharing Picnic Basket.
Paint and display a colorful creation with the Creative Roots Paint Your Own Planter. Design unique color patterns and details that express a child's style. Display the finished planter on a shelf, in an indoor plant or in an outdoor garden.
Jiggle Digs are a surprise squishy reveal. Dig through a squishy jelly mold in a fun shape like a Wiggle Poo or a Sweetasaurus Cupcake to excavate two collectible figurines. Squeeze, poke, prod and shake the mold to make it jiggle and wiggle for a fun sensory experience.
Kids can make their own ooz-ing slime sandwich with play food pieces, pre-made slime, and different mix in embellishments to create SLIMYGLOOP SqueezWiches.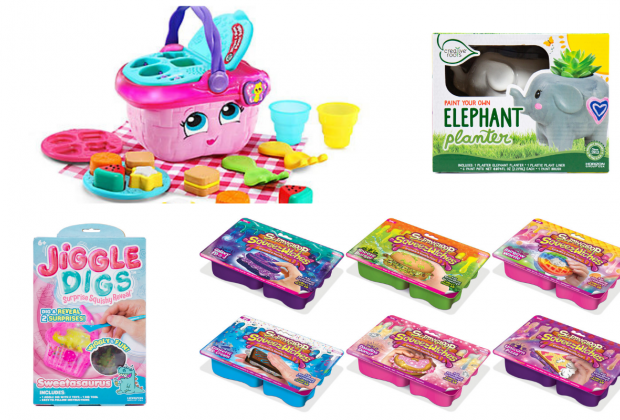 Kids take center stage and sing like a star with the Kidi Star Karaoke Machine. Grab the mic, connect an MP3 player, and turn on the disco light cuz it's time to shine.
In honor of its upcoming 70th anniversary, the timeless animated classic Cinderella waltzes into the hearts of a whole new generation. Four runners up will receive a Cinderella DVD.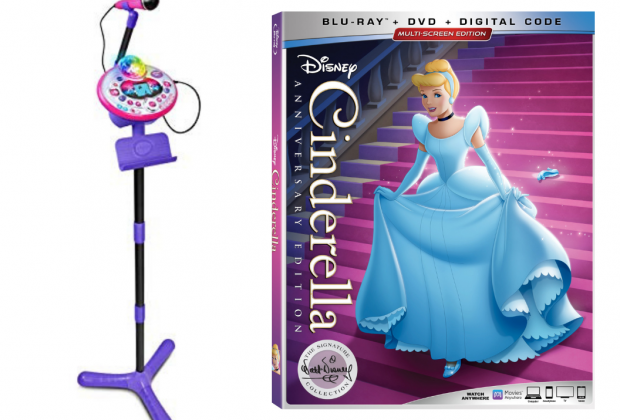 Enter below to win. All entrants will be signed up for your selected free Mommy Poppins local family activities newsletter or national family travel weekly. Current subscribers won't receive duplicates. After you enter share with your friends for even more chances to win!
See all our weekly giveaways on our Great Big Summer Giveaway page.