Relax! Baby Massage Classes to Soothe Parent and Newborn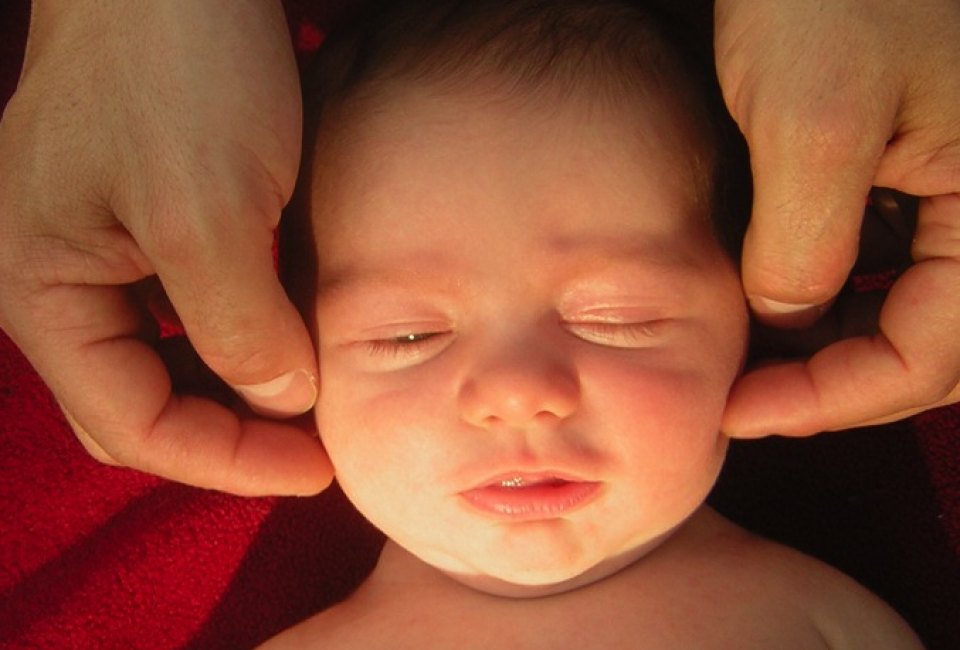 12/29/15
- By
Diana Kim
There's no way around it: most babies fuss and cry a lot. And many new parents are eager to try anything to soothe their little charges, so perhaps it's not surprising that baby massage is one of the latest trendy mommy and me class options in NYC.
Touch is probably the first and most comforting language newborns and infants learn—and massage a timeworn practice. A gentle touch reinforces love, safety and trust between parent and child, making massage instruction one of the more bonding-focused mommy and me classes out there.
The benefits touted for adult or baby massage are compelling: improvement in overall health and sleep, reduction in stress levels, boosting the immune system and easing an infant's colic or even constipation. New York City parents have several great options to choose from, including private sessions at home, as well as venues in Manhattan and Brooklyn that host group lessons in massage.
Find more NYC classes in our Classes Guide and Directory Listings.
92nd Street Y — Upper East Side
1395 Lexington Avenue (at 92nd Street)
Check website for schedule and pricing.
Join other new parents for guided baby massage, exercises and singing designed to promote relaxation and brain development while creating a fun and unique way to bond with your infant. Register online.

GoGo Babies — Brooklyn (several locations)
Check website for schedule and pricing.
This workshop will teach families massage techniques to sooth and calm baby, create sleep rituals and nurture body and mind development through touch, all at a bargain price for families. Instructors also discuss and explore ways to help new parents feel more centered and relaxed. Private sessions are also available. Mail registration form with payment.

Maternal Massage and More — Soho, Park Slope
73 Spring Street, Suite 201 (between Crosby and Lafayette Streets in Soho)
62 16th Street (between 3rd and 4th Avenues in Park Slope)
Check website for schedule and pricing.
Licensed massage therapist Janet Markovits reviews the benefits of infant massage and helps to establish a daily routine incorporating massage, while addressing specific concerns including colic, teething, etc. Classes are held onsite at both locations or in your home for private or group lessons (up to 5 babies and their caregivers). Call 917-385-8820 for more details and scheduling information.

Wee Massage — Upper West Side
Prenatal Yoga Center, 251 West 72nd Street, 2F (between West End and Broadway)
Check website for schedule and pricing.
This four-week program helps parents learn how to effectively soothe and massage even the youngest babies. Sessions include singing and massaging designed to support brain development and provide comfort. Written materials are provided to all participants to help continue techniques at home. Call 212-362-2985 to register.

Sign up for our free
newsletters.
Mommy Poppins is a family activity website that helps people find things to do with kids.
©
2023
MommyPoppins. All Rights Reserved.
mp-prod4-v4.32.99
We use cookies and other data collection technologies to provide the best experience for our customers.
Learn More
t Click Here to Sign Up!