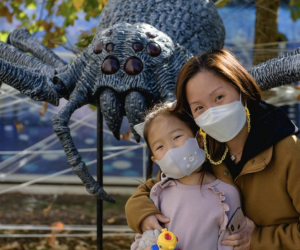 Columbus Day Weekend: Best Things to Do in New Jersey With Kids
Looking for the best things to do in New Jersey this Columbus Day weekend? Here are some family-friendly events and activities to add to your list for this long holiday weekend.
The upcoming weekend is extra long for many New Jersey families, with a number of local school districts celebrating Columbus Day with a day off on Monday, October 11. Spend Columbus Day weekend at haunting seasonal events, including Wagner Farm Arboretum Brite Nites Drive-Thru, Happy Haunts at The Red Mill, and Harvest Moon Nights at Alstede Farm. Plus, swing by local fall festivals in Newark, Cranford, and Dunellen.
If you're looking for things to do on Monday, many weekend activities, such as Six Flags Great Adventure's Fright Fest and October Fun at Storybook Land, have added an extra day of activities.
Fill up your calendar with fun Halloween activities by taking a look at our list of the best Halloween events in New Jersey for families, plus check out our picks for the best things to do in New Jersey in October with kids.
More Things To Do in New Jersey this Week with Kids: