Sign up for our free newsletters.
CAMP Debuts New Hybrid Toy Store and Play Space at Garden State Plaza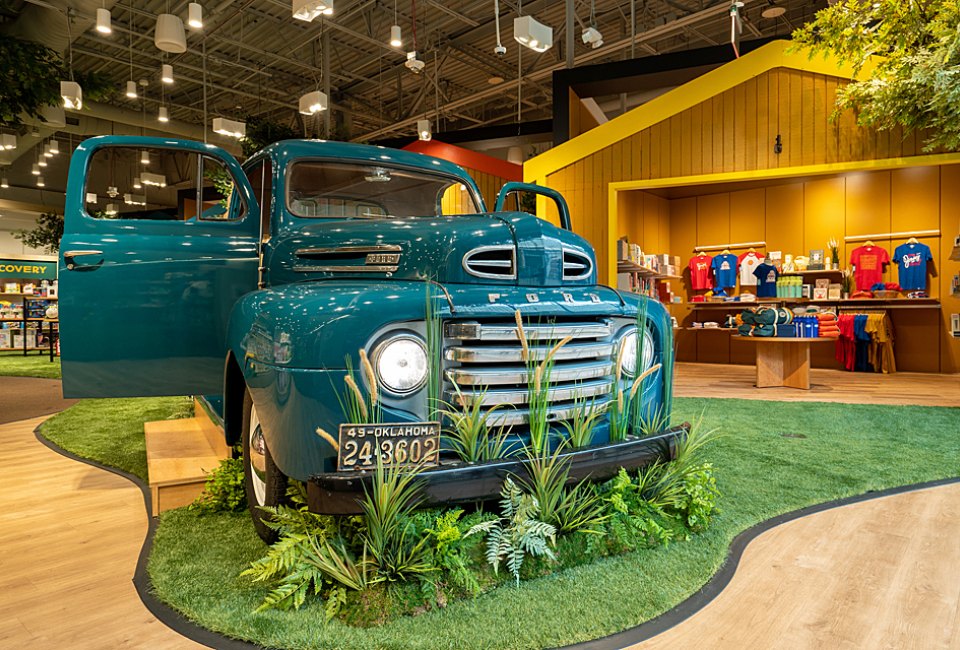 10/19/21
- By
Jody Mercier
CAMP, the NYC-based family experience store that's part play space, part children's boutique is debuting a brand new 6,500-square-foot outpost in the Garden State Plaza today. Get all the details on this fun interactive shop and plus a sneak peek at the entertainment and goodies in store for visitors, including interactive play areas, arts and crafts, and plenty of super-cool, curated toys to take home.
What can visitors to this new hybrid toy store/play space expect? Well, in a word, plenty of fun, whether you're coming in to play or looking for takeaway crafts, games, books, or gifts.

What other toy store has a full-fledged playground inside?
A centerpiece of the interactive elements is a multi-story playhouse with a bright yellow twisty slide that beckons kids to dive into playtime. A shiny, chrome-trimmed 1941 F1 truck takes up considerable space and lets kids climb aboard and take the wheel for an imaginary drive. If that's not enough, a musical bridge, with planks that play like a piano, comes to life as little feet ramble across it.
RELATED: Space-Themed Play Space Cosmic CAMP Comes to Flatiron for Limited Run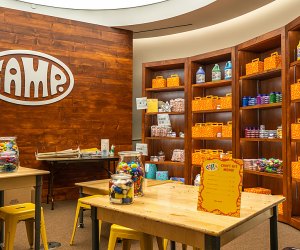 Visit the theater area for craft kits you can complete on-site or take and make at home.
If you're looking for something slightly less active, consider visiting the theater, where craft await, letting kids do everything from paint a wooden birdhouse to craft a custom-made slime blend or make one-of-a-kind friendship bracelets. Purchase a kit to craft on-site with the help of friendly, CAMP counselors, or grab one to-go, and put it together at home.
Toys, books, and more merchandise await. The curated selection always surprises us and (be forewarned) excites the kids. It's a great spot to shop for gifts for your next birthday party or the holiday shopping season ahead.
Visiting CAMP is FREE, that is, of course, if you can convince your kids to leave empty-handed. It's open 10am-9pm Monday-Thursday, and 10am-9:30pm on Fridays and Saturdays.
All photos courtesy of CAMP
Places featured in this article:
---
CAMP Westfield Garden State Plaza