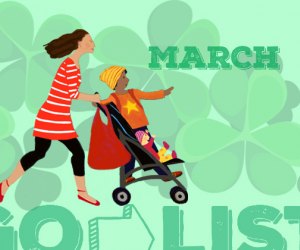 March GoList: The Best Things To Do with NJ Kids This Month
March comes in like a lion with an abundance of celebrations in honor of Dr. Seuss' birthday, St. Patrick's Day, and NJ Makers Day. We've rounded up more than a dozen things we're most looking forward to this month in NJ, from springtime celebrations to a huge selection of kids' shows.
Make Dr. Seuss' 115th birthday a festive one at Morris Museum and Liberty Hall. Get your green on at St. Paddy's parades throughout the state. And put those thinking caps on at Makers Day events, including one at Museum of Early Trades & Crafts.
This month is packed with performances: Finding Neverland, Dinosaur World Live, Disney on Ice, and much more. And get a taste of early spring at outdoor events like Maple Sugaring at Washington Crossing State Park and Diggerland's Season Opening.
Read on to see all of our top picks for March awesomeness. And for a complete list of this month's happenings, be sure to check out our Event Calendar. Happy (almost) spring!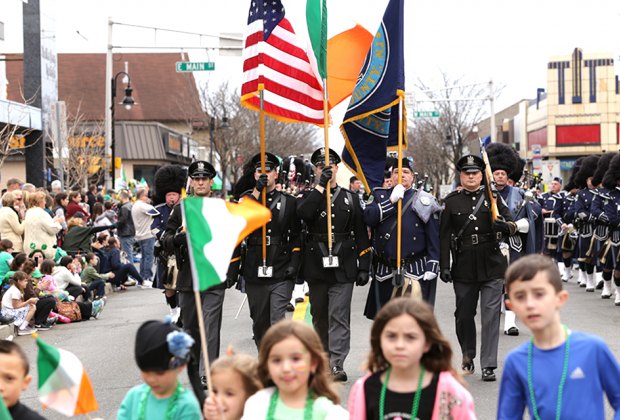 Celebrate at the Bergen County St. Patrick's Day Parade on Sunday, March 15. Photo courtesy of the All Aboard Meeting Group
1. St. Patrick's Day Parades
Various locations
Saturdays and Sundays, March 1, March 7-8 & 15-16, 2020
Whether you're Irish all the time or just at this time of year, you can find plenty of kid-friendly St. Paddy's Day parades and celebrations throughout the state, including Belmar, Rumson, and Morristown.
Morristown
Friday and Saturday, March 6-7, 2020
This magical musical gives the scoop behind the creation of Peter Pan. Find out how four young brothers inspired the ageless classic tale.
Edison
Friday through Sunday, March 6-8, 2020
Get a head start on shopping for Mother's Day, Easter, and springtime occasions at this festival of 250+ artists. Children's theater and specialty foods round out the fun.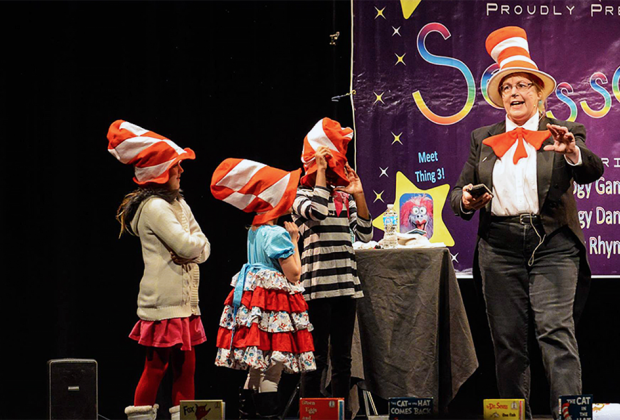 Celebrate Dr. Seuss' birthday at the Morris Museum's Dr. Seuss Family Day. Photo courtesy of the museum
4. Dr. Seuss Celebrations
Various locations
Saturday, March 7, 2020
Dr. Seuss' birthday is Monday, March 2! Just a couple of the celebrations happening throughout NJ include the Morris Museum's Dr. Seuss Family Day and Dr. Seuss' Birthday Party at Liberty Hall.
New Brunswick
Saturday, March 7, 2020
Introduce the little ones to to percussion instruments, such as drums, cymbals, and chimes, with this hands-on performance by Princeton Symphony Orchestra.
Titusville
Saturday and Sunday, March 7-8 and 14-15, 2020
The scenic park hosts a sweet combo of hiking and maple sugaring over two March weekends.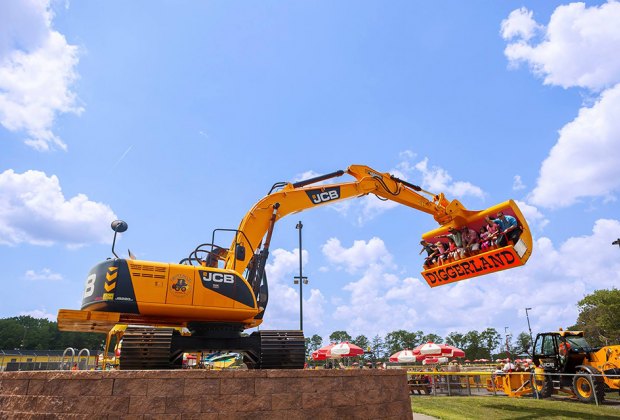 Drive, ride, soak & slide at the only construction amusement & water park in America, Diggerland! Photo courtesy of Diggerland
West Berlin
Saturday, March 14, 2020
Mid-March is the time to start digging! Diggerland opens for the season, and kids can look forward to driving, riding, and operating heavy machinery.

Dinosaur World Live comes to State Theatre New Jersey on Sunday, March 15. Photo courtesy of the event
New Brunswick
Sunday, March 15, 2020
It's a prehistoric party at State Theatre when dinosaurs take the stage. Witness lifelike creatures, like Tyrannosaurus Rex, Triceratops, and Segnosaurus
Various locations
Friday and Saturday, March 20-21, 2020
Create cool stuff and see awesome demonstrations at sites throughout NJ, including the Museum of Early Trades & Crafts, Scotch Plains Library, New Jersey State Museum, and more.
New Brunswick
Saturday, March 21, 2020
Magic 98.3 presents a fun-filled day of live entertainment, games, contests, giveaways, a climbing wall, bounce houses, and more, held at Rutgers University. FREE
Millville
Saturday, March 21, 2020
Don't miss this FREE production of The Velveteen Rabbit, presented by Pushcart Players. The classic tale follows the adventures of a boy and his favorite stuffed animal.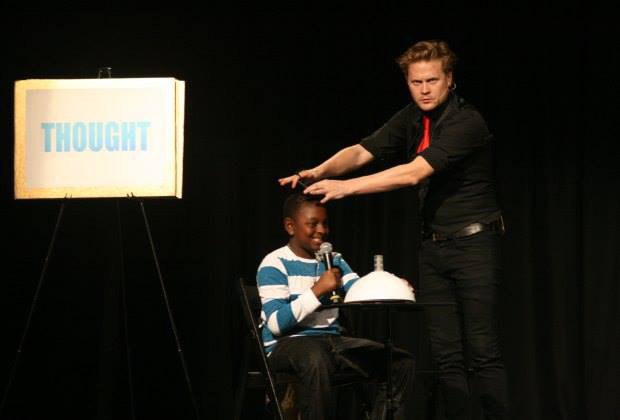 See The Amazing Max at SOPAC on Sunday, March 22. Photo courtesy of the performer
South Orange
Sunday, March 22, 2020
The Amazing Max brings his amazing interactive magic show to the SOPAC stage. Lucky audience members will be brought to the stage for a hands-on experience.
Trenton
Thursday through Sunday, March 26-29, 2020
Race over to Cure Insurance Arena for this high-energy adventure on ice with favorite Disney characters. Lightning McQueen performs high-speed stunts, the Toy Story gang dashes home, and the Little Mermaid dives into her underwater kingdom.
Montclair
Saturday, March 28, 2020
This book-centric festival features author and illustrator visits, stories, a drawing workshop, and more. FREE