Amusement Parks Opening Days in New Jersey in 2022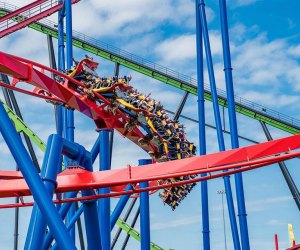 With warmer days ahead, amusement park season is just around the corner. There's no better feeling than zipping through the air on a speedy roller coaster, chilling on a carousel, or watching the little ones enjoy low-key kiddie rides. But, just when do amusement parks open for the season? We've got the scoop, whether you're hoping to catch ocean views and sandy beaches at the Jersey Shore's boardwalk amusement parks, like Jenkinson's and Castaway Cove, or you are dreaming of high-velocity thrill rides at mega parks like Six Flags Great Adventure.
We've rounded up the opening days for the most popular amusement parks in New Jersey and nearby. Be sure to click through to each park's website for the latest information, ticket deals, and season passes.