Free in August: Movies, Concerts, Festivals, and More Free Things To Do in Los Angeles with Kids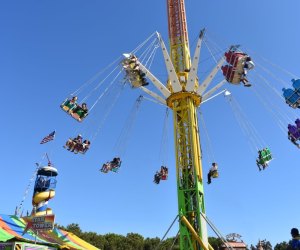 8/1/22
- By
Kylie Williams
Celebrate the dog days of summer with this giant list of free things to do in Los Angeles with kids this August!
I've been spending too much money lately on back-to-school supplies and Halloween decorations. (Too early, you say? I think not!) If you, like me, are feeling a bit of financial pressure this month, this list is for you. Here are events that let you end the summer with a bang without spending a buck. Whether you want to enjoy a little Shakespeare, dance the night away, or chill out to some live jazz, there's nothing to stop you—short of heatstroke. We've also got free festivals for surfers, Japanese culture enthusiasts, and kids that just love a good carnival ride.
So gather up the fam and squeeze those last drops out of your summer fun. Keep in mind that we are always adding free events to our Los Angeles event calendar as they pop up, and we keep all our roundups of free outings for families in our Guide to Free Things To Do in Los Angeles with Kids.