Tips for An Earth Friendly Christmas: Ways for Boston Families to Reduce Waste & Go Green This Holiday Season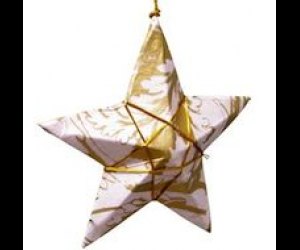 With Christmas quickly approaching, it's easy to get lured in by the mega-sales, sparkling lights, and shiny wrapping paper. Even for those of us who try our best to be good to the Earth during the rest of the year, the holiday season can completely derail our efforts as we endeavor to please everyone, outdo our neighbors, and make Christmas magical for our kids. Celebrating Christmas in an Earth-friendly, sustainable way doesn't mean taking the fun out of the party. Here are tips to help you go green (and maybe even save some green) this Christmas in Boston and beyond.
Have a Conversation About Conservation
Start your green Christmas planning by having a conversation with your kids about expectations.
Talk about the reasons for going green and have a brainstorming session. Kids are full of terrific ideas, and they are much more likely to get onboard if they have a say in where the Christmas tradition train is going.
Share the ideas below for gifting and decorating responsibly.
Ponder the question of whether your family's holiday traditions are good for the Earth, and if you find some that aren't, consider changing or starting new family traditions.
Focus on ways to simplify your Christmas celebration.
Gift Responsibly (and Fabulously)
Ideas for gifts that will make you, the recipient, and the Earth all feel good:
Think Outside the Box
Package gifts creatively to significantly reduce the amount of trash that comes from unwrapping Christmas treasures:
Make the wrapping part of the gift. For example, you could wrap something in a colorful scarf, cloth napkins, or a reusable shopping bag. You can find many of these types of things at Ten Thousand Villages in Downtown Crossing, Brookline, or Central Square in Cambridge (the ornament pictured is from Ten Thousand Villages).
Use plain craft paper, have the kids stamp it, and tie it up with a nice fabric ribbon.
Skip the wrapping altogether, and just tie it up with a wide ribbon.
Reuse gift bags.
Buy reusable cloth bags. You can often find pretty bags intended for gifting at craft fairs.
Wrap small gifts with your kids' drawings (this one is a win-win: you reduce the clutter in your home, and the recipient is delighted with your toddler's adorable scribbles).
Give edibles in reusable tins, containers, or snack pouches.
Plan Your Menu
Plan your Christmas dinner menu and make your grocery-shopping list now, as you are preparing for your Thanksgiving feast.
When you go to the Dewey Square Farmers' Market or the Lexington Farmers' Market Thanksgiving Feastival, buy extras. Prepare your recipes using the fresh produce and pop the dishes into the freezer for Christmas. You'll be buying local and saving trips to the store. The farmers, the market organizers, your body, and Mother Earth all thank you!
Even if you're shopping at the grocery store, you can still plan ahead - buy double now to save future trips to the store (and save money).
Look for places where you can get fresh, locally grown organic produce and free-range, organic meats, and plan to do your holiday food shopping there. Local Harvest is a good resource for finding those places.
Deck the Halls With Boughs of Holly - Literally
Resist the urge to buy that giant blow-up Santa riding a motorcycle (even though it is really funny) or to try to outdo your neighbors with your light display (complete energy- suck).
Decorate simply, using LED lights, items from nature, and recycled materials (see TLC's Top 10 Christmas Decorations Made With Recycled Materials for inspiration).
Consider getting a live, potted tree that you can display on a low table and reuse, repot, or replant after the holidays.
With some planning, a little creativity and a move toward simplicity, you can have a beautiful, magical, earth-friendly Christmas celebration!
Do you have a wonderful green holiday tradition to share? Leave us a comment!
---
Originally published November 20, 2012; Updated November 2013 & 2014