SPONSORED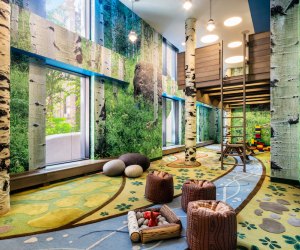 The Kent Raises the Bar for Real Estate Envy in Manhattan
If you want to actually like where you currently live, just stop reading now. Because once you see the lavish condominiums and equally extravagant amenities being offered at The Kent, a new luxury building on Manhattan's Upper East Side, you may not be able to survive without over-the-top amenities like a 24-hour stroller valet, Lenny Kravitz-designed music studio, dog spa, and glamping-inspired play space again.
Located at the corner of East 95th Street and Third Avenue in a neighborhood packed with premium prams, swanky boutiques, cushy cafes, and some of the city's best schools, the decadent Art Deco-inspired building not only features 83 sleek and stylish residences with the finest finishes, but a host of amenities that read like the ultimate wish list written up by kids and parents across the city. Read on to see the envy-inducing features our sponsor, The Kent, is bringing to lucky NYC families.
Kid- and Family-Friendly Building Amenities at The Kent
55-Foot Indoor Saltwater Pool — Heated, Of Course
Chlorine is so hard on your balayage. Kent residents can take the elevator to their private indoor heated saltwater pool, complete with an infrared sauna they'll obviously need to de-stress after an afternoon of swimming with the kids.
Glamping-Inspired Play Space
Honestly, "Camp Kent" will make your nearest park look like a total bore. The play space features an indoor tree house, a "campfire," and kid-sized picnic tables, while the outdoor area is complete with a slide, a shaky bridge, and a climbing wall.
"The Sound Lounge" Designed by Lenny Kravitz Himself
Envisioned by the award-winning artist, the multi-purpose media room provides youngsters a place to train for their futures as pop stars, throw Grammy-afterparty-level dance-offs, or just kick back and watch Homecoming on the big screen.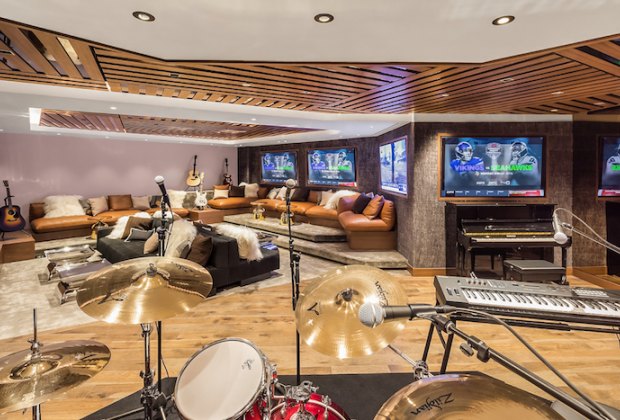 Drawing Room or Garden Salon?
When your entertaining needs extend beyond the confines of your bespoke residence, greet your guests in the wood paneled, gold leaf-ceilinged Drawing Room or, perhaps, the day calls for a chat by the fire in the Garden Salon.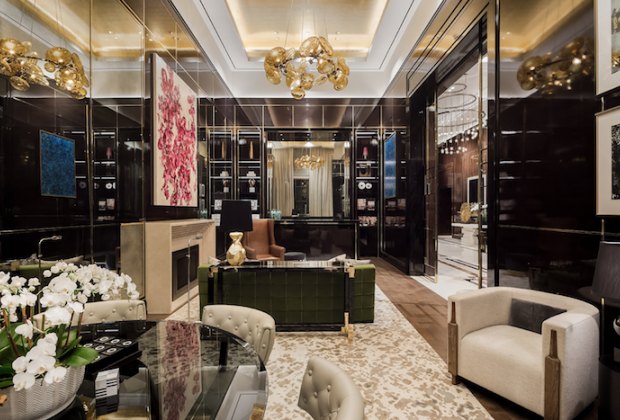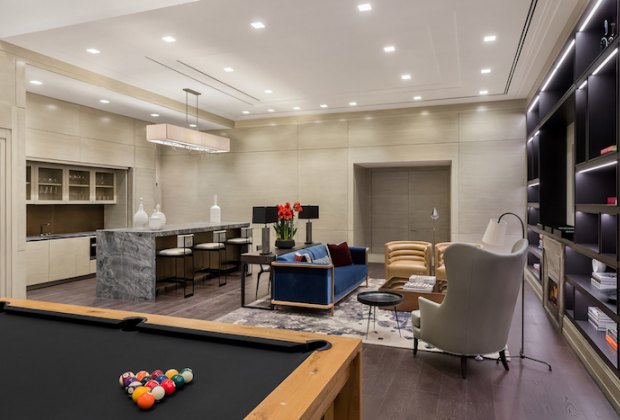 On-Site Spa for Fur Babies
Hey, The Kent lifestyle isn't just for humans. Pampered pups can check in to the on-site canine spa for salon services.
Bespoke Residences Designed with Refined Magnificence
Designed by Champalimaud to echo the classic elegance of the UES while incorporating an unexpected contemporary edge, the 3- to 5-bedroom residences at The Kent offer great rooms with oversized windows, ten- to fifteen-foot ceilings, and custom millwork and hardware. If eat-in kitchens, Miele appliances, Dornbracht fittings, and Bianco Dolomiti accents get you excited, you were made for this place. Oh, and the property's 20-year tax abatement is bringing big savings to residents.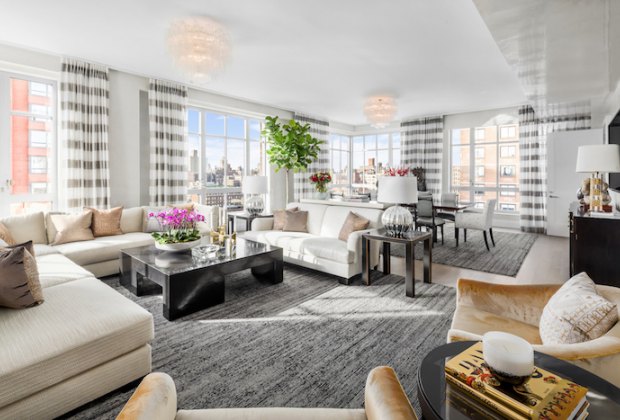 See more dream-worthy photos and find more details on The Kent's website, plus check availability. You can also visit the on-site sales center at 200 East 95th Street in Manhattan, send an email to sales@TheKentNYC.com, or put in a call at (212) 922-9595.