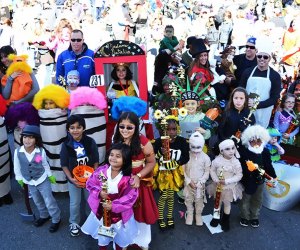 Free Halloween Parades and Events for Kids on Long Island
Halloween may be the final day of October, but fun and free Halloween events are happening on Long Island all month long. Go ahead and dress the kids up (and the dog), these events are a great way to get some mileage out of that spectacularly spooky or glittery glam costume by attending oodles of these free family-friendly outings!
Don't forget to check your local library for any FREE Halloween events it might be hosting. And for more seasonal fun, check out our Long Island Halloween Guide, our October GoList, and our compilation of the best fall fairs and festivals on Long Island.