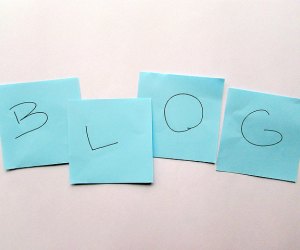 Best of 2016: Philadelphia Area Parent Blogs We Love
We love that you love Mommy Poppins, with our constantly updating
events
calendar,
Wee Work
ideas, and mommy-approved outings and
places
to see. But let's face it, most people these days follow at least 10 blogs on the same topic. So we want to make sure you are getting the full inside scoop of parenting life in the Philadelphia Region by listing some great parenting blogs in the area!
The Poppin Bottles Dadcast
​Featuring blog posts, a podcast, and videos, this site is run by a couple of local dads with a great sense of humor.
Philly Fun 4 Kids
This site, run by a Philly mom, highlights free or mostly free events happening in the area. Download the free app for info on the go!
Frugal Philly Mom
Run by a stay-at-home mom with a background in marketing, this site features giveaways, frugal tips, deals, and more. Perfect for parents on a tight budget- or those just looking to save a few bucks.
Mom Knows it All
Looking for advice on the latest technology, the newest family cars, review on new products, and more? This helpful Jersey-born mom claims to know it all and we won't argue with that! This blog has so much helpful advice and tips for parents anywhere.
Delaware County Moms
If you live in Delaware County, this blog is a must-follow. Keep up-to-date on all things Delaware County, and get advice, deals, and giveaways on other local events and happenings.
Busy Bee Kate
This site is very helpful if you have a child that suffers from life-threatening food allergies, or you know someone who does. Founder Kate Pietrak shares great recipes and tools for navigating toddlerhood with allergies. There are also features about DIY, thrifting, upcycling, and lots of other fun topics.
Run by Fishtown mom Sibyl Lindsay, Hipster Henry is great for getting insights and in-depth reviews on activities in the Philadelphia area, with a special focus on babies and toddlers. One really cool feature of the site is the Annual School Survey, with insight collected on areas schools in the Riverwards, with parent-filled surveys.
Beauty and fashion advice, product reviews, and giveaways. Whitney Wingerd has been in the blogging game for more than 10 years, so the site has really evolved with her lifestyle changes from new mom to mom of teens.
Written by a pediatrician, this blog has unique insights on parenting in Philadelphia from a doctor's perspective.
This is a great site for finding activities and resources for children and adults with special needs. Created to allow families of the Southeastern, PA area access to community activities and events, local classes, parenting resources, information for children and adults with special needs, and networking opportunities right at your fingertips!
This site focuses on Philly-centric reviews and interviews with local parents.
Photo courtesy of NOGRAN s.r.o. via Flickr. This post was originally published in January of 2016 and has been updated with current information.