25 Things To Do With Kids in Cohasset, MA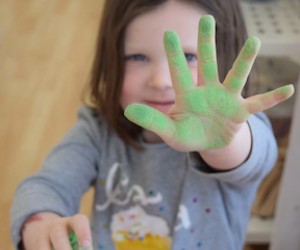 Cohasset may be small, but it sure does pack a punch when it comes to kid-friendly activities. Nestled on the South Shore, Cohasset is a quaint and friendly community full of active, happy families. I've heard it described as like living in a Norman Rockwell painting. With its beautiful scenery, adorable town, and no divided highway to speak of, it's also a wonderful place to visit with kids. These are my top 25 picks for things to do with kids in this lovely town by the sea. (Be careful—you may never want to leave!)
1. Take a drive down Atlantic Avenue onto Jerusalem Road to see why this part of the country is called "The Gold Coast."
2. Take a hike (or cross-country ski in colder months) across Wompatuck State Park, Thayer, or Whitney Woods. We like to bring baskets to collect treasures!
3. Attend the farmers' market out on the Common. Choose from locally grown produce and crafts, listen to music, and take a pony ride. (Weekly on Thursdays, starting at 2pm, July thru October.)
4. The South Shore Music Circus attracts world-class entertainers in a rotating outdoor theater. Be sure to check out the kids' shows every summer, too!
5. Don't miss the South Shore Arts Festival, the longest running arts festival in the country with a focus on exhibition and education. It attracts over 9,000 people from the Greater Boston area to the Cohasset Common.
6. The Paul Pratt Memorial Library has a wonderful children's section, with a large display of books (at kid level), coloring stations, computer games, and comfy chairs.
7. Directly under the library, Our World is a small children's museum offering hands-on learning experiences, an outdoor playground, and an interactive ship. (Hourly drop-off program available for children over 2 years old.)
8. Indulge at JJ's Dairy Hut on Beechwood Street. Locals know baseball season is upon us when this ice cream shack opens! Kids can play on the train outside while watching the real commuter train whoosh by.
9. Rent bikes at Outside In for a jaunt around town. 7-speed cruisers are available in the warmer months.
10. Picnic on the Common while listening to the oldest running Corillion Concert series in North America. (Late June to August.) Or check out the free summer concert series at the same location and time on Thursdays, from late June through late July.
11. Visit Buttonwood Books and Toys. This local favorite boasts a large selection of unique toys, plus a train table for the kids to play with while you shop for gifts.
12. Take a class at Willow Creative Learning Center (pictured). Invent, experiment, grow, take risks, and break the rules!
13. Drop-in at Itsy Bitsy Adventures to foster a love of nature and conservation in kids.
14. Eat at The Corner Stop. Ask to sit in the back section, away from the bar, and let the kids enjoy the indoor birch trees. There is an excellent kids' menu, complete with cookies and milk, that little ones can check off themselves.
15. Get the lead out at Gym Dandy. On some Fridays the South Shore Community Center offers an indoor playground hour of play. (Make sure to sign up for alerts.)
16. Get creative at Gigi's Crafty Place.
17. Looking for after-school homework help? Check out Write into Reading to find a trained educator.
18. Take in a show at the Old Town Hall, where the Cohasset Drama Club has been performing since 1921.
19. Visit Holly Hill Farm, an organic farm for growing and learning. Check out the animals or buy produce when the farm stand is open (from April to November). Holly Hill also hosts field trips and offers a summer camp program.
20. Sea-Kayak along Cohasset's beautiful harbor.
21. Climb to the top of the big rock behind the Lightkeeper's House in Bancroft Hall.
22. From there, check out the replica of the original top of Minot's Light, a lighthouse that has been standing since 1863. Watch as the light signal flashes "1-4-3" locally referred to as "I Love You" (the number of letters in the phrase.)
23. Older kids, learn to sail at the Cohasset Sailing Club.
24. Cool off at the Cohasset Swim Center, a non profit pool for residents of Cohasset and surrounding towns.
25. Relax on Sandy Beach - Just remember: no sticker, no parking! (Best to befriend a Cohasset resident.)
---
Photo courtesy of Willow Creative Learning Center