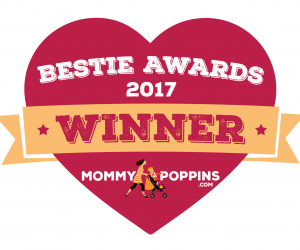 2017 Houston Bestie Guide: Enrichment Program Winners
Houston families, we asked you to tell us your favorite businesses around the city, and you've been heard. Our inaugural Houston Besties sought to find the best family businesses and resources in categories that range from best restaurants, parties, activities, and more. With all the great family fun experiences and resources around Houston, it was hard to choose just 24, but you were up to the task. Each winner was selected from a competitive crop of 10 nominees in each category.
Before we announce our winners, we'd like to thank our Bestie Sponsors, including Sublime Travel and Sweet Pecks Photography. And congratulations to the lucky voters who were picked at random to enjoy some amazing prizes!
The votes are finally in, and we couldn't be more excited about our winners. We've grouped them into three winning categories: Parenting Resources, Enrichment Programs, and Family Fun.
Without further ado, here is your guide to the best of family-friendly Houston, the 2017 Houston Besties!
Best Parenting Resources Winners | Best Family Fun Winners | Best Enrichment Programs Winners
Best Enrichment Programs
Best Summer Day Camp: Houston Zoo
The Houston Zoo's summer camp, Camp Zoofari, is for children ages 4-14 during the holidays as well as summer break. You can choose to send your kids for just a day or two or an entire week, and each day includes different activities and animal encounters.
Best Place for Kids' Art Classes: Tree House Arts & Crafts
We don't think art classes and camps ever stop being fun (who else loves a good wine and painting class/girls night out?), and Tree House Arts and Crafts aims to foster that love for creating in its craft classes. Classes are for kids ages 3 and up and can be scheduled for one, two, or three hours anytime between 9 a.m.-5 p.m.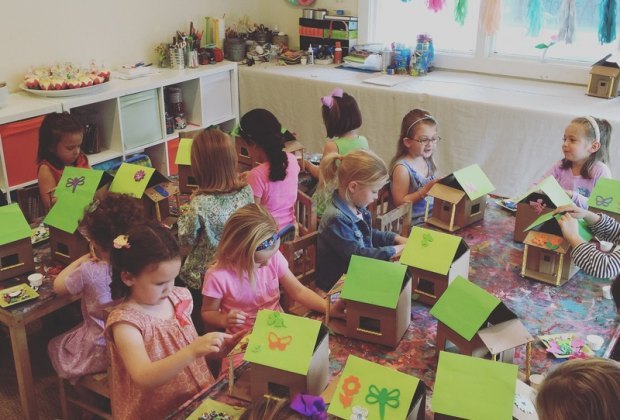 Making birdhouses at Tree House Arts and Crafts/Photo courtesy Tree House
Best Dance Studio for Kids: Houston Ballet Academy
The Houston Ballet Academy has been in business since 1955 and has programs and camps for dancers of all ages and levels, beginning in preschool. Whether your child is looking to improve their abilities to eventually become a professional, or would simply like to learn the art, the ballet has a program for them. You can also find parent and me classes, creative dance, and pre-ballet.
Best Place to Learn a New Language: Spanish School 4 Kids
Teaching their child an additional language is important to many Houston families - we live in one of the most diverse cities in the country, after all! And Spanish School 4 Kids aims to immerse children in a Spanish-speaking setting to teach Spanish as a second language. Its program includes separate reading, math, and stars' room (the latter of which is used for storytelling, dancing, and singing) and emphasizes learning through play. Classes are offered to preschoolers and kindergartners, and there are after-school programs for children ages 4-7.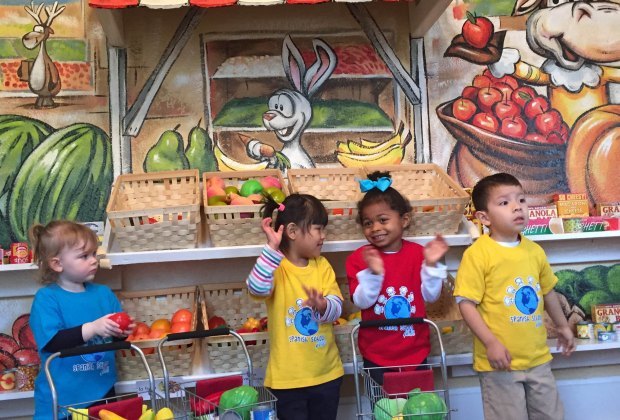 Learning at the Spanish School 4 Kids/Photo courtesy Spanish School 4 Kids
Best Sports Program or Class: Soccer Shots
Focusing on the 3 C's (Coaching, Communication, and Curriculum), Soccer Shots is a national program that is committed to excellence. That doesn't mean an emphasis on winning, but instead an emphasis on creating a positive impact while teaching your children teamwork and growth. Unlike many traditional programs where parents have to step in to do the coaching, Soccer Shots coaches are trained to work with and guide your kids. The curriculum is age-appropriate and aligns with childhood education standards.
Best Theater Class for Aspiring Actors: Main Street Theater
Main Street Theater performs several children's performances per year and offers camps as well as classes for children ages 4-19. There are skills classes to work on core acting abilities as well as rehearsal and performance classes directed by experienced professionals. Classes help children bring characters to life and build confidence. There are also mommy and me classes and holiday break camps.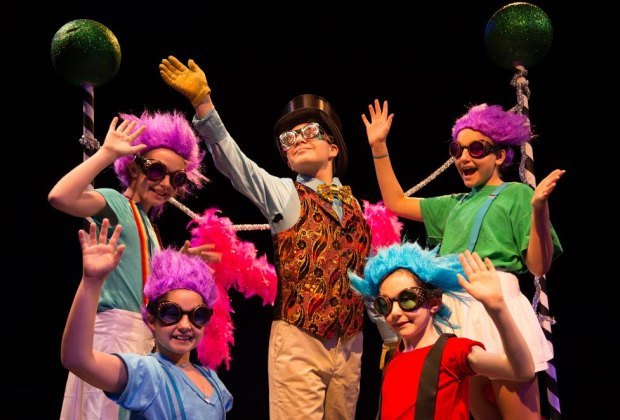 Playing pretend at Main Street Theater/Photo courtesy Main Street Theater
Best STEM Program: Houston Public Library
Local libraries are a great spot for free and educational fun, from storytimes to STEM activities and programs. Houston Public Library branches have monthly, and sometimes weekly, STEM activities involving gadgets, pulleys, and more engineering fun for middle school and high school students.
Best Place to Learn How to Ride a Horse: Sam Houston Equestrian Center
As all local Texans know, and despite what the world may think, learning to ride a horse isn't something we are all born knowing how to do. At Sam Houston Equestrian Center, there are classes and camps for kids of all skill levels - from kids getting on a horse for the first time to seasoned riders looking to hone their skills. A great advantage is that you do not need to own any equipment or even a horse; the center provides it all.
Best Parenting Resources Winners | Best Family Fun Winners | Best Enrichment Programs Winners