Panda Palooza: A Farewell to the National Zoo's Giant Pandas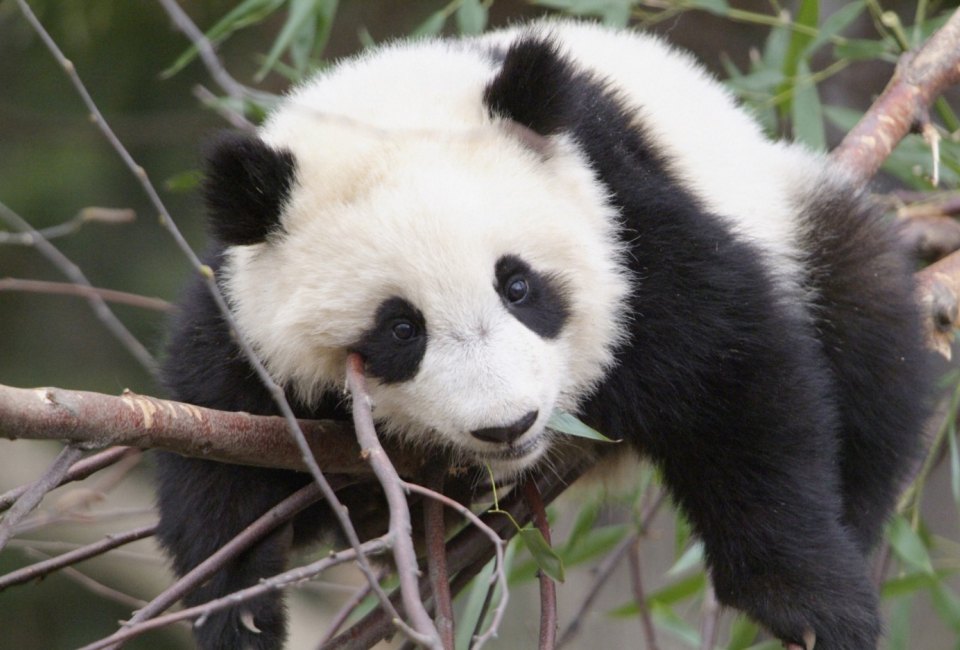 9/22/23
- By
Jennifer Swope
Farewell, giant pandas!
It's time to say goodbye to some of Washington, DC's most beloved residents. Tian Tian, Mei Xiang, and Xiao Qi Ji, the Smithsonian National Zoo's giant pandas, are scheduled to fly home to China by December 7, 2023. While the pandas' departure is bittersweet for the DC area, it is also a chance to celebrate the conservation efforts for this species and the collaboration between the National Zoo and the China Wildlife Conservation Association.
To help local families see the pandas off, the zoo is hosting a nine-day Panda Palooza full of panda-themed games, activities, entertainment, and more. Here's what to know about this celebration and the beloved pandas.
The National Zoo's nine-day Panda Palooza takes place from September 23 through October 1, 2023. Visitors can view the pandas, participate in a conservation-themed scavenger hunt and other games, do arts and crafts, enjoy live music, view panda-themed movies, and more. A calligraphy station, themed treats, and other activities are being provided by the Embassy of the People's Republic of China.
Panda lovers are also encouraged to submit their favorite memories and pictures of the giant pandas.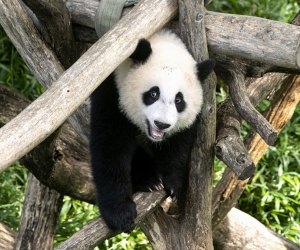 Xiao Qi Ji was born in August 2020 and has been delighting National Zoo visitors ever since.
How to Attend Panda Palooza
To visit the National Zoo and participate in all of the Panda Palooza activities, reserve a free timed-entry pass online. If you're driving, you'll also need to reserve a $30 parking pass.
During Panda Palooza, the zoo hours are 8am to 4pm, with last entry at 3pm.
If you cannot attend Panda Palooza, you can still catch some final glimpses of the pandas on the Giant Panda Cam.

Giant pandas have lived at the National Zoo for over 50 years.
About the Zoo's Giant Pandas
Giant pandas have made their home at the National Zoo since 1972, when China gifted two pandas to the US as a gesture of goodwill. Their arrival set off panda-monium across the DC area, and visitors began flocking to the zoo to visit the adorable bears.
Tian Tian (age 26) and Mei Xiang (age 25), arrived at the zoo in 2000 as part of a loan agreement with China. In 2005, they welcomed their first cub, Tai Shan, and went on the become parents three more times in 2013, 2015, and 2020 with the births of Bao Bao, Bei Bei, and Xiao Qi Ji.
Tai Shan, Bao Bao, and Bei Bei have since returned to China. Tai Shan now has twin cubs, a female and a male, born in 2020, while Bao Bao is a mother to a female cub born in 2020 and twin male cubs born in 2021.
RELATED: Great Animal Farms and Petting Zoos Near Washington, DC

National Zoo officials hope giant pandas will return to the DC zoo in the future.
Will There Be More Giant Pandas at the National Zoo?
Zoo officials say they are hopeful they'll be able to host more pandas at the zoo in the future.
"We're working with our Chinese partners to develop a new giant panda program," National Zoo spokesperson Annalisa Meyer told DCist/WAMU. "After 51 years of success, we remain committed to the conservation of this species."
All photos courtesy of Smithsonian's National Zoo
Places featured in this article:
Sign up for the Mommy Poppins Newsletter today!