Online Robotics Camp
Young Gates - Kids Online Personalized Classes

Artificial Intelligence with Scratch Online Camp
Young Gates - Kids Online Personalized Classes

Spark Math: Free Trial Class
Virtual
Sign up for our free newsletters.
Hilton Clearwater Beach: A Family Friendly Beach Resort in Clearwater, Florida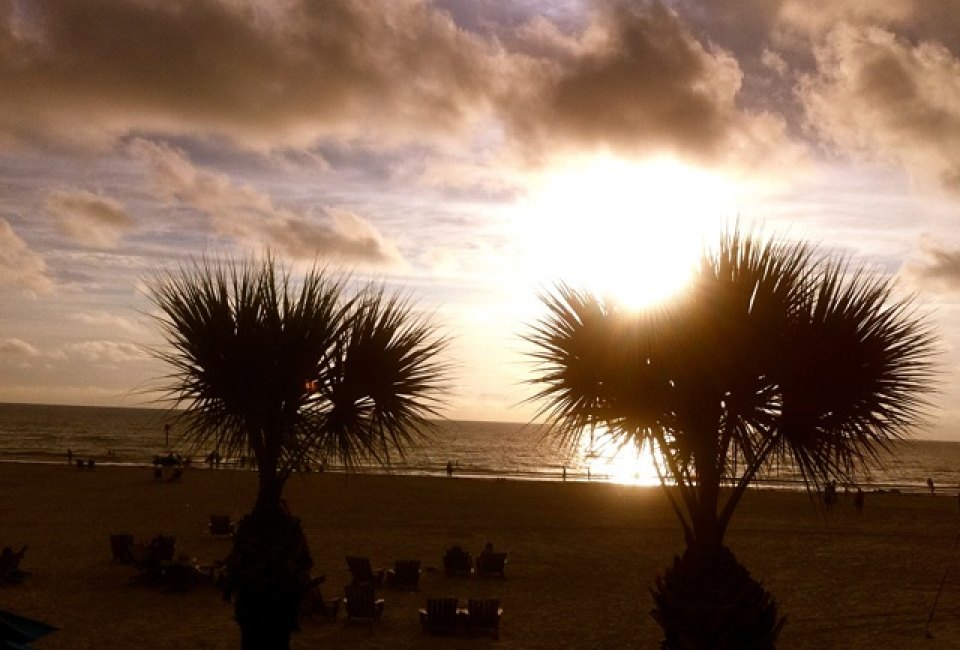 9/25/12
- By
Anna Fader
Clearwater Beach, on Florida's Gulf Coast, just 30 minutes from Tampa, is a family friendly beach resort town. Unlike some of the smaller Gulf Coast towns, Clearwater Beach is built up primarily with big chain hotels. We stayed at the Hilton Clearwater Beach and found it to be a family friendly, renovated hotel with a beautiful beach, centrally located in Clearwater Beach, Florida.
We were told by locals several times during our stay that the Hilton Clearwater Beach has the nicest beach in Clearwater. And that's saying something since the entire town has beautiful white sand beaches.
The HIlton, however, is grandfathered in with a private, 10 acre beach, which allows them to have a tiki bar, cabanas and and chair-side drink service right on the beach. Hotel guests can pick up free beach towels at the Beach Club, but beach chairs, umbrellas and cabanas must be rented. You can also go parasailing, rent jet skis, segways, mini-roadsters, surreys and scooters.
In addition to the beach, the hotel offers two swimming pools with poolside activities ($5 materials fee), a supervised kids club for kids ages 4 and up ($40 for half-day).
Rooms are modern and comfortable. Most include a balcony with a beach view and a refrigerator, to store milk or snacks. The Hilton Clearwater Beach offers double rooms or adjoining rooms. Cribs are also available.
If you choose to eat at the Hilton there's a full service restaurant with indoor and outdoor dining, bar service for off-hours dining, a pool-side bar and grill and snacks available at the beachfront tiki bar. We found the food to be above average with plenty of fresh, healthy options.
The Hilton Clearwater Beach is about as centrally located as it gets. Directly next to Pier 60 and in the center of town you can walk to shops, restaurants and the marina or enjoy the park, playground, and Sunsets at Pier 60 with crafts people and outdoor free movies on Friday and Saturday evenings.
By taking an airport shuttle or taxi from Tampa you can easily have a car-rental free vacation thanks to the central location of the HIlton Clearwater Beach.
Room rates run from $179-$369, depending on time of year. Find out more information and book your room at Hilton.com.
A few other Clearwater Beach hotel recommendations:
If you want a more upscale option, try the Hyatt or the Sand Pearl, the only 4- star hotel in Clearwater Beach. There are also smaller, less expensive local hotels and motels, some with kitchens. Most are not directly on the beach, but look into Shepard's Beach Resort, which is and where efficiencies start at $114.
All room rates and information above was accurate, to our best ability, at time of publication. Mommy Poppins accepts free or reduced price accommodations for the purpose review, but this is not a paid or sponsored post and all opinions are that of the writer.