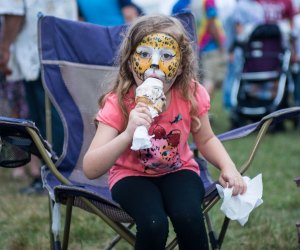 Kid Friendly Music Festivals in Connecticut
Navigating festivals with kids--much like doing anything at all with kids--is a completely different experience than just slathering on the sunscreen, finding a floppy hat, and heading out the door with friends. Most festivals these days are sympathetic to the idea that parents still want to rock out, too. Here is a roundup of some of Connecticut's music festivals and how to (or whether to) approach them with kids in tow.
Mystic Seaport Sea Music Festival - Mystic
Thursday June 7-Sunday June 10, 2018
OK sure, this festival isn't exactly a stretch when it comes to bringing kids along. But it's just so cool that there even is a Sea Music Festival in our home state, how could I not mention it?! Don't be fooled, this isn't some rinky-dink thing by any means. Mystic Seaport gathers performers from around the world--this year the lineup includes artists from England, Australia, and France to name just a few--to celebrate the tradition of sailing music. There are daytime concerts open to anyone visiting the museum, but evening shows on Thursday, Friday, and Saturday require a separate ticket. Mystic is a pretty family friendly place to begin with and this show is truly aimed at all ages.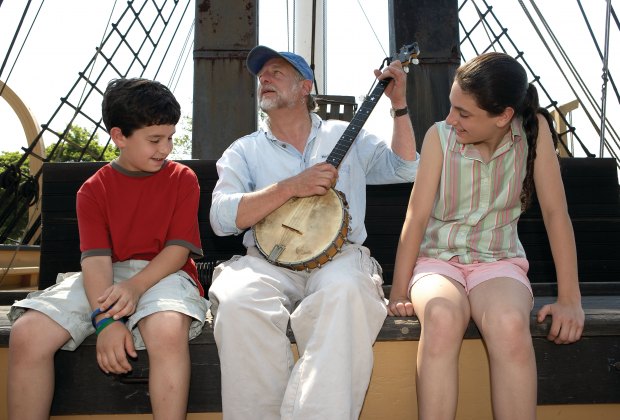 Photo courtesy of Mystic Seaport Music Festival

Still River Music Festival - Riverton
Saturday, June 23
The Still River Music Festival is a one-day, multi-genre festival is set along the Still River, in the historic village of Riverton. It will feature various local musicians from the Connecticut and New England area, a variety of artists and entrepreneurs, beer garden, activities and more.
Veterans Memorial Park, 38 Canal Street E., Shelton, CT 06484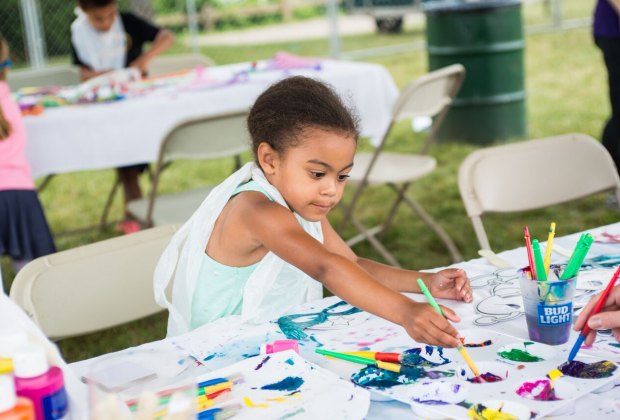 Photo courtesy of Tina Marie Photography
Warped Tour - Hartford
Sunday July 15, 2018
Warped comes to Connecticut every year and with it come a bevy of today's biggest names in rock music. Here's the thing though--this one is probably not so much for the littler set. Warped is billed as an all ages show and without a doubt every year it is packed to the gills with tweens and teens. Toddlers and preschoolers? Yeah not so much. But here is a low down for parents who might have kids old enough to be asking them if they can go to Warped Tour (please, please, please?!). First of all, it can get pretty wild in there. You put that many screaming youths together and add in a whole lot of rock and roll and tell me it isn't going to be a little bit insane. Also, the bands do not keep things PG on stage. If language is an issue, Warped may not be for you and yours. On the other hand, Warped is pretty much designed to handle parents of kids who are not quite old enough for actual independence but who want to attend the festival free of mom and dad (lame!...do we say lame anymore? I'm really asking...) While the "kids" rock out, parents can enjoy the air-conditioned comfort of the reverse daycare tent. I am not making this up. That is what they call it. A station for exhausted adults to take a breather while their children scream at the top of their lungs over bands you've probably never heard of. Sure there are things that may make Warped Tour seem kid friendly, like giant inflatable slip n slides, but it's probably best for the younger ones to sit this one out.
Westside Reggae Festival - Danbury
Saturday July 28, 2018
Ives Concert Park has a whole season of amazing music every year. The Westside Reggae Festival is just one of many events and performances that take place here. This year the festival brings two luminaries of the reggae world to its mainstage, Beres Hammond and Third World. The park is a beautiful setting for events, with rolling grounds and a pretty water feature. There are fields to roam and trees to explore if the music isn't holding everybody's attention. There will be food and drink on sale and gates are open from 1:00-9:00 pm.
Podunk Bluegrass Festival - Hebron
Thursday August 9-Sunday August 12, 2018
If you're a fan of fiddles and such, Hebron, Connecticut is home to the annual Podunk Bluegrass Festival. Not only is there a bang-up roster of bluegrass stars, this festival is super duper kid and family friendly. There are all sorts of activities throughout the weekend like Bingo and tye dying, there's even a movie with popcorn. And then there is the Podunk Bluegrass Kids Academy. This is open to kids of all ages, but does require some musical ability. Registration is required and it's actually pretty involved with several rehearsals culminating in a performance on the main stage on the last day of the festival. Kids need to be able to attend rehearsals all weekend. Podunk offers camping for families that want to spend the entire three days on site or there are rooms available at the event's host hotel.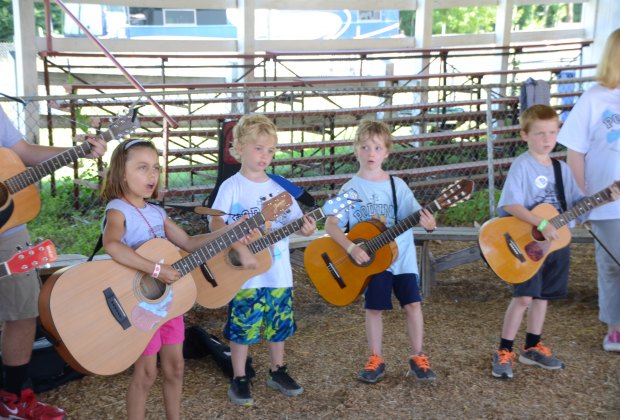 Photo courtesy of the Podunk Bluegrass Festival
Woofstock on the Branford Green - Branford
Saturday August 11, 2018
If you're looking for a festival that is also in support of a great cause, look no further! Woofstock on the Branford Green is part music festival, part fundraiser for animal rescue. There will be food, contests, a kid zone, arts, and of course music. The event is technically free, but there is a suggested donation of $5.00 which goes to help the Dan Cosgrove Animal Shelter in Branford.
Roxbury Pickin' 'n Fiddlin' Contest - Roxbury
Saturday July 14, 2018
As if one bluegrass festival wasn't enough, how about two! Every year, bluegrass musicians from all across the country descend on Roxbury, Connecticut to take part in this bluegrass jam and competition. There are vendors selling food and drinks as well as musical instruments and other wares. Pack up the family and settle in for some first rate music.
Cover photo courtesy of Tina Marie Photography via Soupstock.
Originally published 5/16/17.