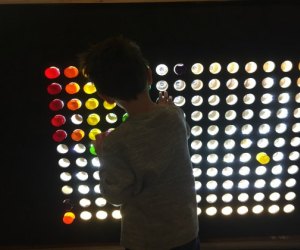 A Trip to Connecticut Children's Museum in West Hartford
It's great to live in a state with plenty of museums aimed at kids of all ages. One such museum is Connecticut Children's Museum in West Hartford. This place has a little bit of everything, from wildlife to engineering, and can entertain a wide range of ages on a lot of different levels. The museum also boasts one of Connecticut's many Planetariums offering multiple shows daily for a small additional fee.
As soon as we pulled into the museum parking lot, my six-year-old son spied the statues of Velociraptors out front and exclaimed, "this is my kind of place!" The parking lot was plowed and the walkways were clear despite a heavy snowfall just a day before our arrival. We snagged our tickets, hung up our coats in the main lobby, and headed into the first exhibit all about color and light. We learned about Newtonian Color Wheels, 3-D, and ultraviolet light. We struck poses and stood perfectly still in a little corner of the exhibit where a bright light captured our shadows on a special wall. There were lots of kiddos of different ages running around and each seemed to see something different in the exhibits.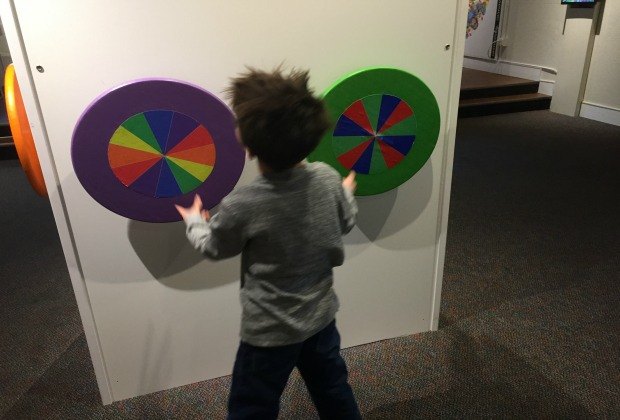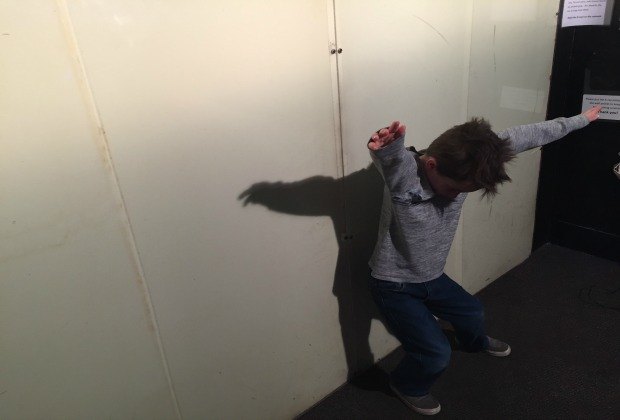 Moving on, we found our way to the wildlife sanctuary, home to many species of reptiles, amphibians, and mammals. My son was awestruck to find himself face to face with a pacing Bobcat and we were both pretty goofy over the two adorable Fennec Foxes. We watched constrictors slither around branches and turtles float peacefully in their tanks. A few times a day the museum offers live animal demonstrations with all sorts of different creatures.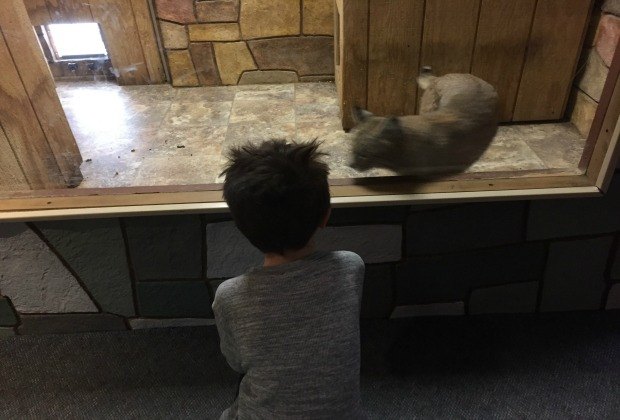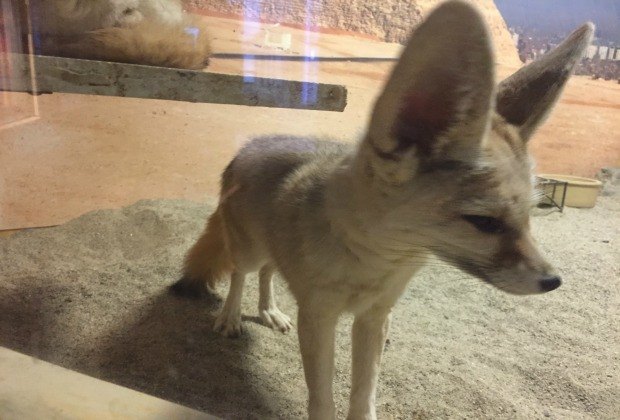 The engineering room was a big hit with my mechanically minded young man. He reveled in building his own race car and testing it out on the incline racetrack then moved on to create a little homestead out of Lincoln Logs. We marveled at a car and an elaborate diorama made out of Legos and learned about pendulums.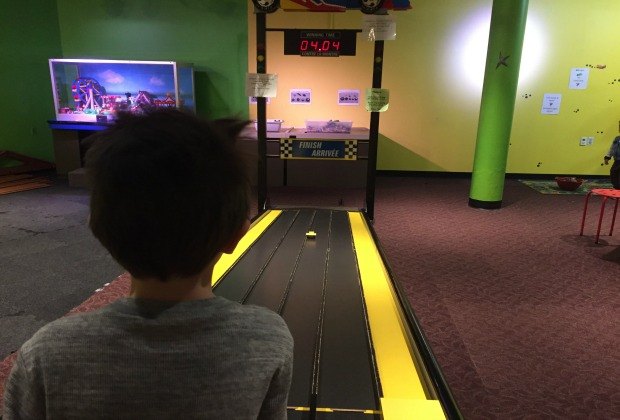 Just outside the engineering hall, there is a little space exhibit near the Grengras Planetarium. There you can fly to other planets, gaze deep into the universe, or learn about the night sky from an adorable little polar bear.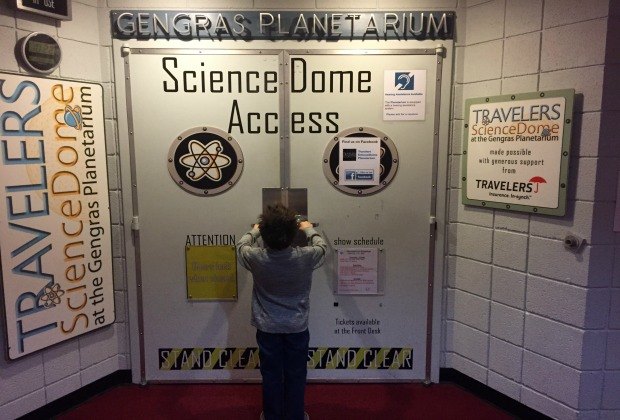 For children aged four and under, there is a designated play room where they can climb and crawl without the worry of bigger, rambunctious feet. The museum also hosts special exhibitions from time to time such as the upcoming Dinosaurs in Your Backyard (something tells me we will be making a return trip very soon...)
Connecticut Children's Museum is a great way to keep those kiddos occupied while they learn a thing or two. When you're finished, the museum is conveniently located across from West Hartford's Blue Black Square where you will find everything from Whole Foods for a quick bite to an array of restaurants, coffee shops, and shopping. Make a day of it!