Sign up for our free newsletters.
Our Escape from Trap't in Stamford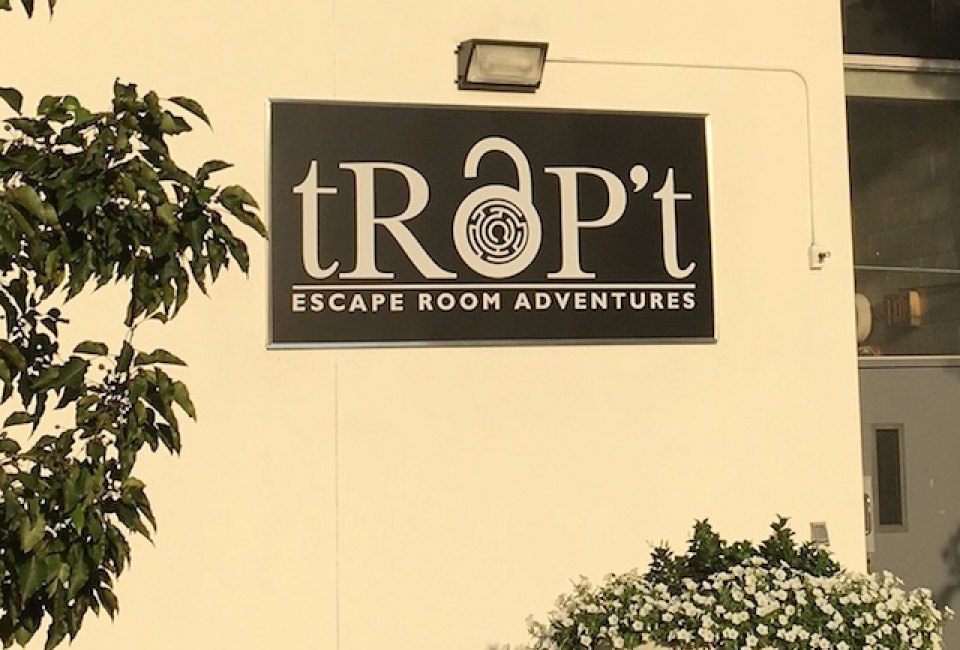 1/13/17
- By
Mary Beth Lawlor
If you haven't attempted an escape from an escape room lately, I'm here to say you should try it! Trap't opened a few months ago in Stamford. Located in the back of an office building complex, you'd never expect to find a place like Trap't. Admittedly, When I learned we'd be in the abucted room I was apprehensive at first. I was fearful I'd be running for my life through dark tunnels while being chased by someone with a chainsaw. Once I arrived with my brood, my fears were quickly dismissed by the warm and friendly business owners. The experience was nothing like I expected, thank goodness! I loved how everyone instantly got into the challenge and worked together to figure things out.
Owners Stuart and Jill Bogaty played their first escape room a few years ago and fell in love with it. They instantly started dreaming about how they could create one themselves and thus began a long 3 year journey that has led them to the creation of Trap't. They have hosted all ages from 6 - 90. However, the rooms are probably best suited for 11 yrs and up. The only requirement is that an adult is in the room with kids under 16. Both their abduction room and museum room have worked well across all age groups although they recommend the abducted room for kids because they seem to love the creepiness factor. The rooms are about the same difficulty level however the main difference is that the museum room is a bit more riddle based while the abducted room incorporates more connective puzzles and has an eerie theme. Either way, this is a really great way to see teamwork in action and have a fun experience.
Trap't is perfect for families, friends, date nights, birthday parties and large corporate teams up to 60 people. They even hosted a Bar Mitzvah party this fall. We brought a group of 10 and played the Abducted room. It was just enough time, the clues helped tremendously, and everyone seemed to really enjoy themselves. As the only mom in the group, I loved watching the teens brainstorm and work together while having fun. It's a great way to get out of the house and do something fun with a group.
Trap't
76 Progress Dr #262, Stamford, CT 06902
203-569-0011
info@traptct.com
Full disclosure, we received complementary admission in exchange for this post.
Photo courtesy of Trap't.