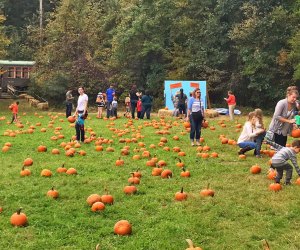 Best Hartford-Area Halloween Events: Trunk or Treat, Parades, and More
Holy howling Halloween! The spookiest time of the year is quickly approaching and families are planning the best way for their little ghouls to enjoy the season. If you live near Hartford, there are tons of not-too-terrifying events to squeeze into your creepy calendar, from trunk or treat events to costume parades to pumpkin festivals.
Our Connecticut Halloween Guide has you covered with more ideas for spooky and sweet seasonal fun across the state, but don't forget to keep tabs on our event calendar: New Halloween-inspired events are being added daily.